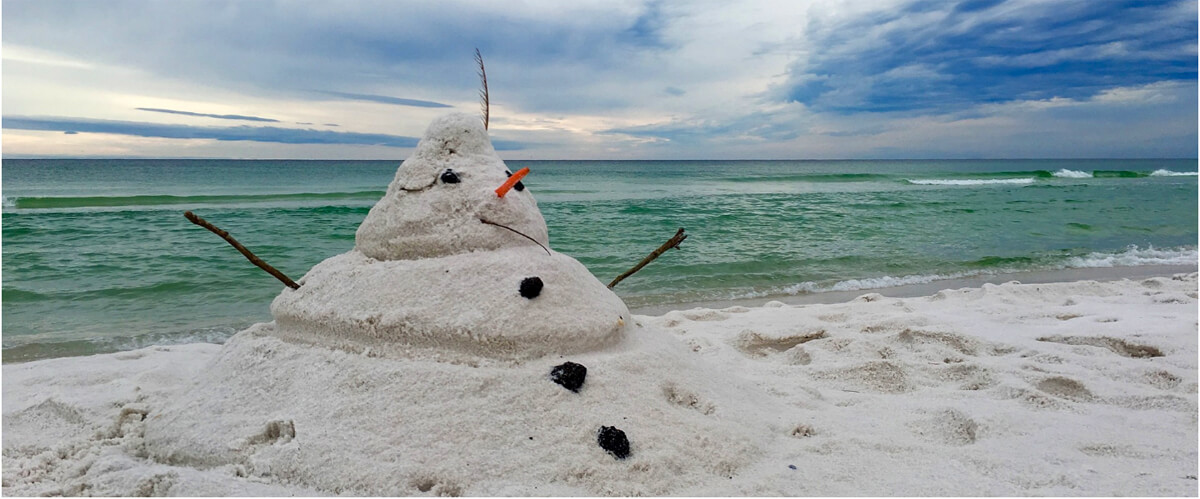 The most popular time of the year to visit Turks & Caicos just so happens to be the most popular time to leave North America's chilly and grey weather: the holidays. The islands of Turks & Caicos attract visitors seeking a rejuvenating vacation over the winter holidays and a reprieve from the cold. With beautiful resorts and
vacation rentals
amongst over the 40 islands and cays making up TCI, there are plenty of accommodations and fun activities.
To help inspire your Turks & Caicos itinerary, we've rounded up the top things to do over the Christmas holidays:
1. Watch the Maskanoo Parade the day after Christmas
The Maskanoo Parade, a masquerade festival, takes place in Providenciales every year the day after Christmas. This tradition is inspired by the rituals African slaves brought to the islands throughout the 1700s and 1800s. The festival now serves as a celebration of the island's unique culture, rich history, and friendly locals.
Visitors can expect to see bright costumes and glittery masks, while enjoying festive music and local food.
2. Enjoy the sunset at the post-Christmas beach party
The post-Christmas beach party on Grace Beach takes place on December 28th, and features local food, kayak racing, and live music. It's the perfect opportunity to wind down a Christmas vacation on the islands.
3. Celebrate New Year's Eve at Grace Bay
Every New Year's Eve in Turks and Caicos, Flamingo's Café on Grace Bay hosts a huge beachside bonfire. Local food is available, and a DJ plays music to get everyone dancing before and after counting down to midnight. It's also a great location to see fireworks from up and down the bay.
4. Eat a home cooked meal (without any work or clean up)
It's common to associate the holidays with lots of cooking and a whole lot of cleaning up. The beauty of visiting a destination like Turks & Caicos is the ability to leave some of the more-stressful traditions at home. You're on vacation to relax!
One perk of a vacation home rental over a resort is 24/7 access to a full kitchen. Celebrate the holidays by
hiring a local chef
to prepare a delicious home cooked meal. They will typically arrive with all the necessary ingredients and tools, and will take care of the post-meal clean up.
5. Go power snorkeling
Crystal clear water makes for an ideal snorkeling adventure. Take it up a step by adding a small motor snorkeler can use to see even more ocean life.
Power snorkeling
makes it incredibly easy to swim and navigate. Guided explorations provide an opportunity to meet new friends, learn more about the islands and surrounding waters, and provides an unforgettable experience.
6. Work on your tan at the beach
The ultimate reward for going to Turks and Caicos over Christmas is that you get to bask in the warm sand and bright sun while everyone else you love is stuck in the cold. Whether you prefer to relax with a book, or prefer adventures like parasailing and jet skiing, the beach is where you'll spend a majority of your time over the holidays.
To make a beach trip extra special, consider
renting a puppy for the day
!
Visiting Turks and Caicos Over the Holidays
Despite the hurricanes hitting the islands earlier this fall, the residents of Turks & Caicos have come together to ensure the islands are visitor-ready and stronger than ever. Tourism is the lifeblood for TCI, and visiting over the holidays is more than just a gift for you and your family, it also directly impacts the replenishment of this welcoming destination of unmatched beauty and community.