Puerto Rico Weather/Climate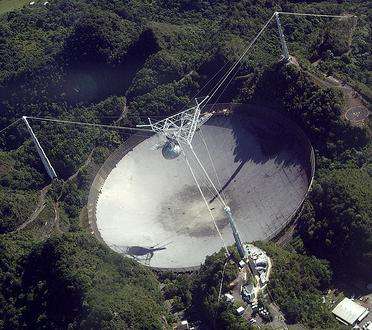 The world's largest radio telescope

Arecibo Observatory houses the world's largest single-dish radio telescope. The dish spans 20-acres in diameter! Visitors are astounded by the enormous size of the dish made up of almost 40,000 perforated aluminum panels. There is a 900-ton platform built over the reflective surface which is set in a sinkhole 450 feet below. Scientist from around the world use this telescope to study the properties of planets, comets and asteroids, faint pulses emitted hundreds of times per second from pulsars, galaxies and quasars at the farthest reaches of the Universe. There is an exhibit and audio-visual show designed to educate the public on the basics of astronomy and provide information about this gigantic radio telescope.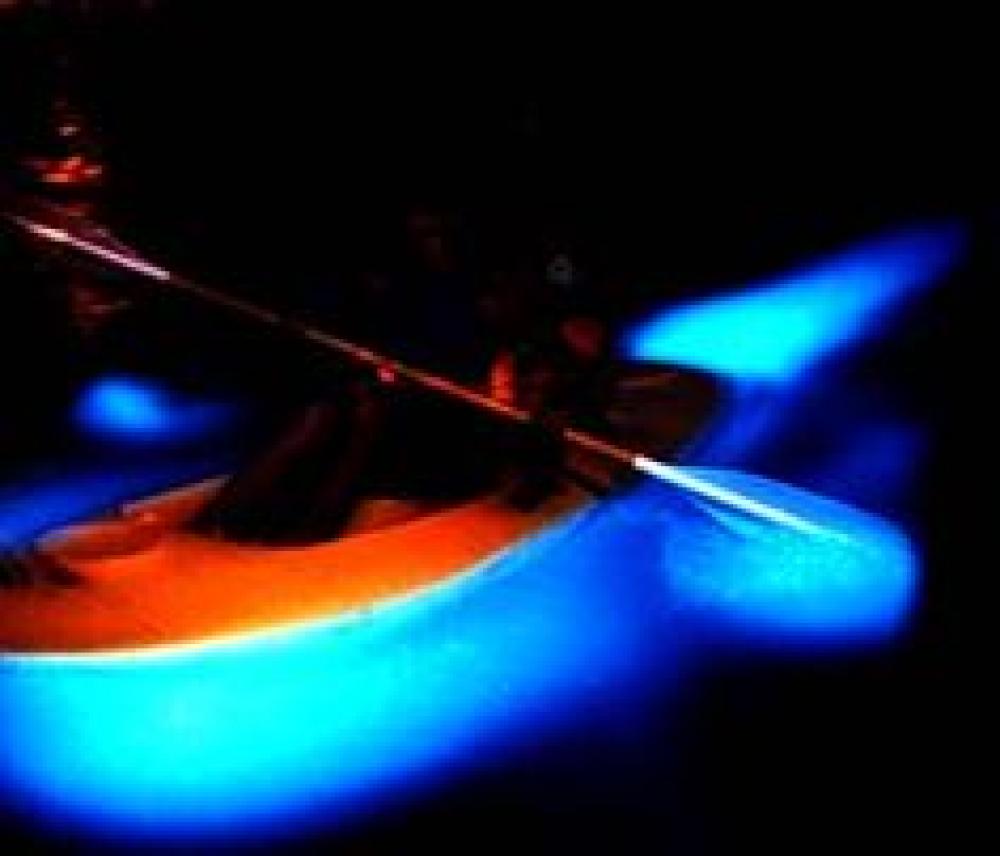 Kayak through a glow in the dark picture. It is incredible!!!

Hidden along the Caribbean coast is one of the most spectacular Bioluminescent Bays or Phosphorescent Bays in the world. The mysterious blue-green light is created by micro-organisms (dinoflagellates) which thrive in an environment uniquely suited to their needs. A trip into the bay is a magical experience. Fish flash by in dark water, and as you glide through in your kayak, it's moving through a glow in the dark picture. It is incredible!!!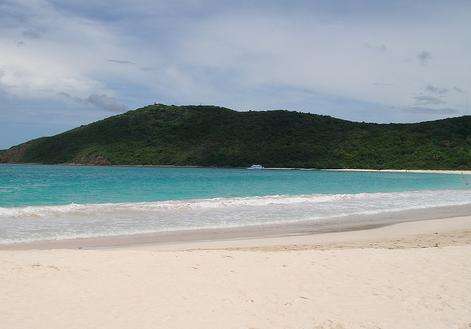 Excellent snorkling and you can swim with the sea turtles

Culebra's rugged countryside, beautiful beaches and small-scale tourist industry make the 25-square-mile island a Caribbean treasure for travelers. At only 7 miles long by 3.5 miles wide, it is no wonder it's also called "Isla Chiquita". There is no run-off from streams and rivers, so the water is crystal clear and great for snorkeling coral reefs and swimming with a variety of sea creatures. This is one of only two nesting sites for giant sea turtles in the U.S. Culebra has 23 offshore islands which form a miniature archipelago. Coral reefs in this area are considered some of the most spectacular of the entire Caribbean. In 1909 a bird refuge was established here and is protected by the U.S. Fish and Wildlife Service as a nature preserve. To get here from Puerto Rico, take a private boat or quick flight 17-miles off the eastern coast.
Transportation on Puerto Rico
Getting to Puerto Rico and getting around. Our transportation tips will help make your trip smoother. More good sand advice.
Entry Documents
U.S. citizens do not need passports but citizens of other countries need a visa. U.S. citizens do not even need to clear customs when entering.
Airport
San Juan: Luis Muñoz Marín Airport;Ponce: Mercedita Airport;Aquadilla: Rafael Hernandez Airport
Departure Tax
Included in air plane ticket
Driving
On the right - valid driver's license required.
Puerto Rico Weddings and Honeymoons
Vacationers don't just stay in Puerto Rico villas - they come to paradise to get married and celebrate their honeymoons! Visit the Dept. of Health in Santurce to pick up a marriage application or request one in writing(allow two months). Write to the Dept. of Health, Demographic Registry Office, Box 11854, Fernandez Juncos Station, Santurce, PR 00910.
See our favorite villas for weddings.
Know Before You Go...® - Puerto Rico Travel Tips
Before making their way to Puerto Rico villas, vacationers like to know a little bit of helpful information to make them feel more at home during their stay. Take a look at our travel tips to make your time in villas in Puerto Rico even more relaxing.
Capital:
San Juan
Population:
3,700,000
Size:
110 miles long and 35 miles wide; 3,515 square miles.
Electric Current:
110
Time:
07:38 am zone:-4

(GMT/UTC -4)

Official Language:
Spanish and English
Currency:
U.S. dollar
Telephone:
Local area code is 787