St. John Guide
Know Before You Go...®
If you're looking for an island that offers fantastic opportunities for outdoor activities, then St. John is the place for you. With miles of park land circled by white sand beaches, visitors to St. John will enjoy a variety of activities, like hiking, swimming, snorkeling, and more. There are also tons of shops and entertainment venues in Cruz Bay. A villa here gives you complete access to this relatively undeveloped Caribbean paradise, and with all there is to see and do, you'll have lasting memories of St. John.
Why St. John?
Amazing white sand beaches
Cruz Bay's colorful shops, lively bars and fun restaurants
Less developed as two-thirds of the island is national park
Fabulous trails and scenic views
History
The first human inhabitants of the Virgin Islands were the Arawak Indians. They were descendants of coastal Indians from what is now Venezuela and Guyana who were forced out of that area by more aggressive tribes. They island hopped up the Antillean chain until they reached the Virgin Islands sometime around 300 AD. The Arawaks lived peacefully here, fishing and farming, until the fierce and cannibalistic Carib Indians moved into the area about 100 years before the arrival of Columbus.
Christopher Columbus "discovered" the Virgin Islands on his second voyage to the Caribbean in 1493. Because the islands were sited around the time of the feast of St. Ursula, he named them "Once Mil Virgins" after the eleven thousand virgins that were martyred with St. Ursula.
In 1917 the United States, out of fear of German expansion and a potential naval base here, bought the Virgin Islands from Denmark. Residents were granted U.S. citizenship in 1927, but the islands remained under the direct control of the U.S. government until 1968, when Virgin Islanders were first allowed to elect their own Governor (previously, governors had been appointed first by the navy, then by the interior department). In 1972, Virgin Islanders elected their first non voting delegate to congress.
Since the 1950's, the tourist industry in the Virgin Islands has been growing. Nowhere else under the American flag will you find a culture as diverse, a history as exciting, and an environment as breathtaking.
In 1971 the US bought the islands, which had been former pirate hideouts and ruled by over 7 European monarchies. Just minutes apart, each of the US Virgin Islands has its own personality and characteristics. Aristocratic roots are seen in the 17th century castles and homes, 200 year-old sugar plantations and rum factories.
News and Notable
Kevin Bacon, Kenny Chesney, Kelsey Grammer, and Eric Idle.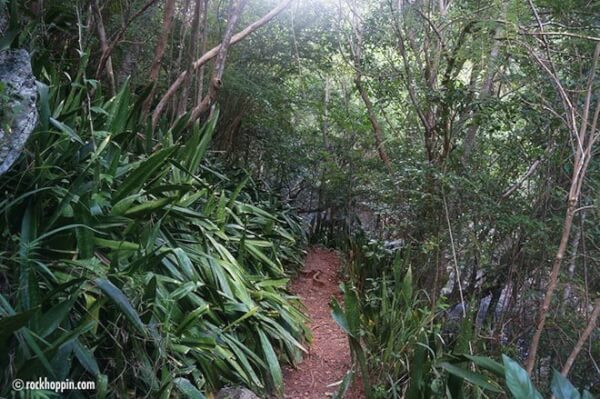 Reef Bay Trail - an adventurous hike through tropical terrain and historic sugar mills
Reef Bay Trail is a beautiful, education hiking experience in the Virgin Islands National Park. Expect gorgeous views and challenging trails.
A night out in Cruz Bay!
Uncle Joe's BBQ has a limited menu, but serves excellent barbecue and big portions. The pasta salad and ribs are popular. They offer take out and vegan options, and everything is cooked fresh.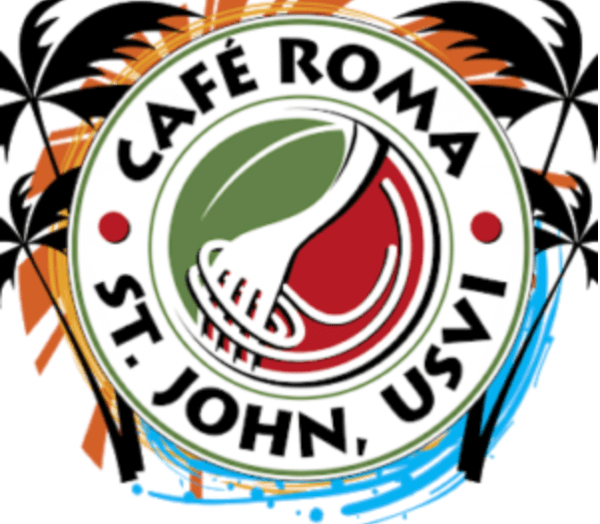 Voted the island's best Italian cuisine 6 years in a row!
Located in the heart of Cruz Bay, this restaurant offers traditional Italian cuisine - lasagna, spaghetti and meatballs, and the like. They are open seven days a week for dinner and offer pizzas for takeout only.
Transportation on St. John
Getting to St. John and getting around. Our transportation tips will help make your trip smoother. More good sand advice.
Entry Documents
Flights from the U.S. mainland to the USVI are considered domestic, however on your return back to the United States you will go through Customs and Immigration in St. Thomas. Therefore, ALL U.S. citizens need to travel with proof of citizenship such as a photo ID (driver's license) OR a raised-seal birth certificate. A passport is not required, however it still serves as the best identification for U.S. citizens when traveling. Canadian and European travelers need a valid passport for entry and departure.
Airlines Flying Here
American Airlines

Cape Air

Delta Airlines

JetBlue

Spirit Airlines

United Airlines

Virgin Atlantic
Airport
Cyril E. King Airport is the airport in St. Thomas. Transfers to St. John from St. Thomas are by boat. Flights to St. Croix's Henry E. Rohlsen Airport are from the mainland or St. Thomas. A fast ferry is another option if traveling between St. Thomas and St. Croix.
Departure Tax
No fees traveling to and from the US. There are fees to travel to and from the BVI's.
Driving
On the left. Most cars have left-side steering columns.
Local Transportation
There are plenty of car rental agencies on the islands. Scooter, motorcycle and bicycle rentals are also available. Bring your valid driver's license from home. Uber/Lyft are not on-island.
Most of the roads are paved and generally in good condition, but they are mainly steep and winding. Roads leading to the individual villas vary from being paved to unpaved and everything in between.
St. John Weddings and Honeymoons
Vacationers don't just stay in St. John villas - they come to paradise to get married and celebrate their honeymoons! Apply for a marriage license by writing to:
Territorial Court of the Virgin Islands
Box 70, St. Thomas, U.S.V.I. 00804 or call and request an application at (340) 774-6680.
Applicants must appear before a notary public and have the application notarized. If either or both applicants have been divorced, it is required that a certified copy of the divorce decree be filed along with the application.
Applicants should also attach a letter to the court detailing the following:
- The date of arrival to the island
- The length of their stay
- Desired date of the ceremony
- Posting the Application
Upon receipt of the notarized application at the Territorial Court, an eight-day waiting period is required. During this time, the couple's application is posted for public inspection.
Before a marriage license can be issued, applicants are required to personally appear before the Clerk of the Court, or her designee, to be examined under oath. Some form of identification is required. Note: No physical examination or blood test is required.
All fees must be paid by certified check, money order, or by cash, when paying in person. Marriage Application: $25 Nonrefundable fee. Marriage License: $25
Ceremony performed by a judge, $200 fee, ceremonies done only on Wednesdays.
Court Office Hours: 8 am to 5 pm, Monday through Friday, except holidays and on Saturdays from 10 am to noon, except on Carnival Saturday. Additionally, by pre-arrangement and $150 per couple surcharge, the court will be available on Sundays and holidays between 9:30 am and 10:30 am.
See our favorite villas for weddings.
Know Before You Go...® - St. John Travel Tips
Before making their way to St. John villas, vacationers like to know a little bit of helpful information to make them feel more at home during their stay. Take a look at our travel tips to make your time in villas in St. John even more relaxing.
Capital:
Charlotte Amalie, St. Thomas
Population:
approximately 5,000
Size:
19 sq. miles; 13.5 miles long and 6 miles wide
Time:
17:49 pm zone:-4
(GMT/UTC -4)
Official Language:
English.
Tipping and Taxes:
Tipping is customarily 15% at restaurants, and an extra dollar or two for your taxi driver.
Dress Code:
Residents of the VI are extremely modest in their dress. Dress is casual, and you want to be as cool as possible, but please cover up when in public.
Topography:
Virgin Islands National Park covers two-thirds of the island, and St. John is the smallest of the major USVI island. St. John is a mountainous island that varies from dry and arid to tropical forests.
Telephone:
Local area code is 340.