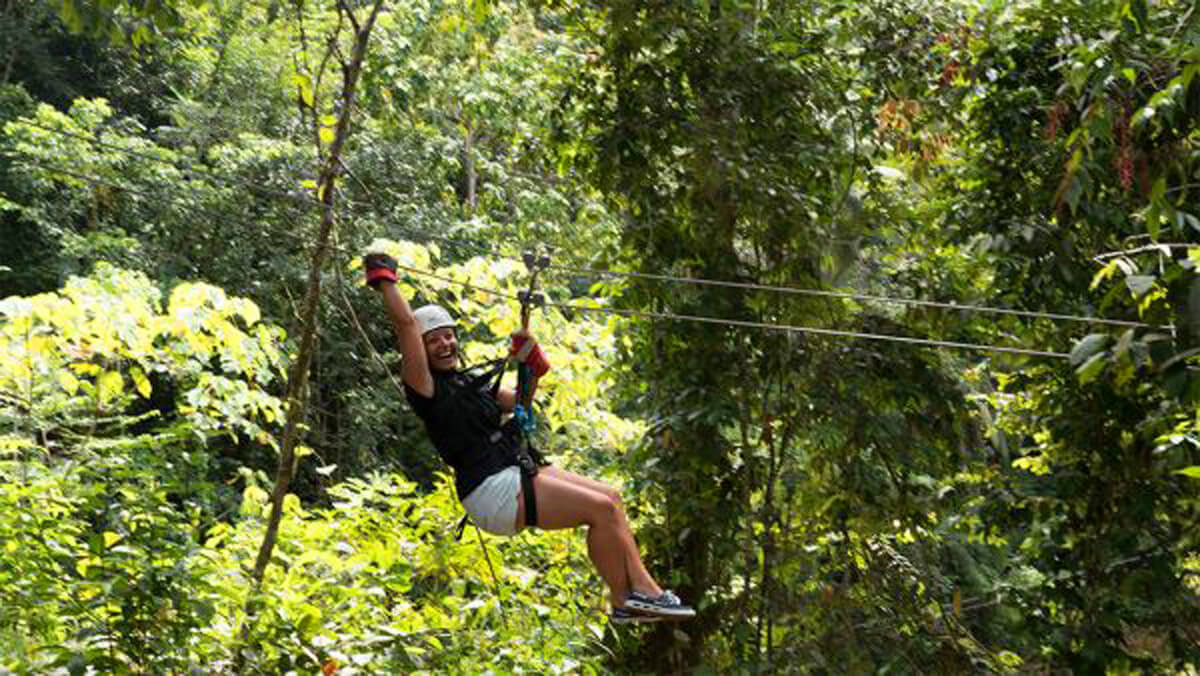 Calling all adventurers, adrenaline junkies, and explorers! What better way to enjoy the Caribbean than from the treetops, day cruise, or a dune buggy? Adventure Tours St. Lucia has the largest selection of adventure tours on the island, and has been awarded a Certificate of Excellence from TripAdvisor. Known for their friendly, intentional guides and stellar customer service, Adventure Tours thrives on customer satisfaction and FUN!

The Treetop Canopy Adventure was the 1st Zipline experience in St. Lucia, and the first in the world to use double cable ziplines, which ensure maximum safety. Trained guides will lead you through the ride through the rainforest, all you have to choose is the length, speed, and height of your experience! From an 83 ft. zipline to an 800 ft. zipline, there's an experience for everyone with Treetop Canopy Adventure.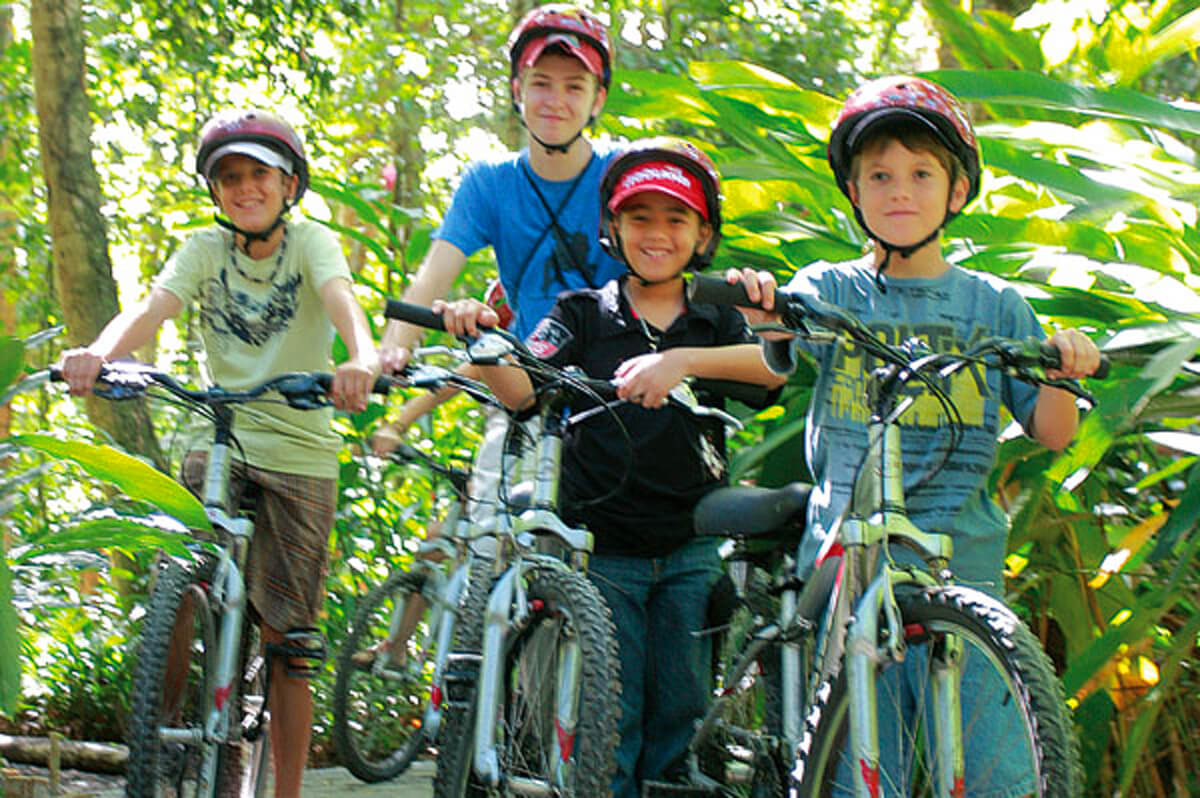 For the tireless explorers, the Triple Adventure experience offers a Jeep Safari, Ziplining, and a Waterfall Hike for maximum island exposure. The open-top jeep will lead guests through a guided tour through the rugged east coast and lush rainforest, ending at the Treetop Adventure Park for ziplining. After the ride, the staff will provide refreshments and then lead explorers through a short hike to the spectacular Errard Waterfall. Errard is St. Lucia's highest accessible waterfall, and the views are indescribable. A jeep ride back to your hotel concludes the Triple Adventure experience, and you'll definitely be ready for a long nap by then!
If you'd prefer to drive to explore the island, sign up for the Soufriere Safari. See the picturesque town of Soufriere, world famous twin peaks, and the Sulphur Springs volcano. Take a dip in the therapeutic mud baths and dive into Toraille Waterfall before your feast at a hilltop restaurant surrounded by the Pitons and Soufriere basin. This 5-hour tour will give your party memories to talk about for years to come.
The boat tours offer every experience: day trips to Fort de France or Martinique for shopping, fun, and sun, as well as kayak adventures to Pigeon Island National Park. Take the Flying Ray power catamaran on the Martinique Splendor and Shop-Hop for shopping excursions, or book the Flying Ray for a birthday/anniversary celebration! Speedboat tours provide snacks and refreshment in between swimming and snorkeling all over the island, and the kayak adventure will take you to the beautiful, relaxing, wanderlust-worthy Pigeon Island.
Regardless of age, ability, or interests, everyone in your party is sure to find an experience to love with Adventure Tours St. Lucia! Eliminate the fear of bored kids, and get out of your comfort zone for a once-in-a-lifetime vacation.
Adventure Tours St. Lucia also offers Rainforest Mountain Biking, a Waterfall Hike, and several guided buggy tours.
Click here
to choose a St. Lucia villa, and our concierge team will arrange whatever activities your adventurer's heart desires.