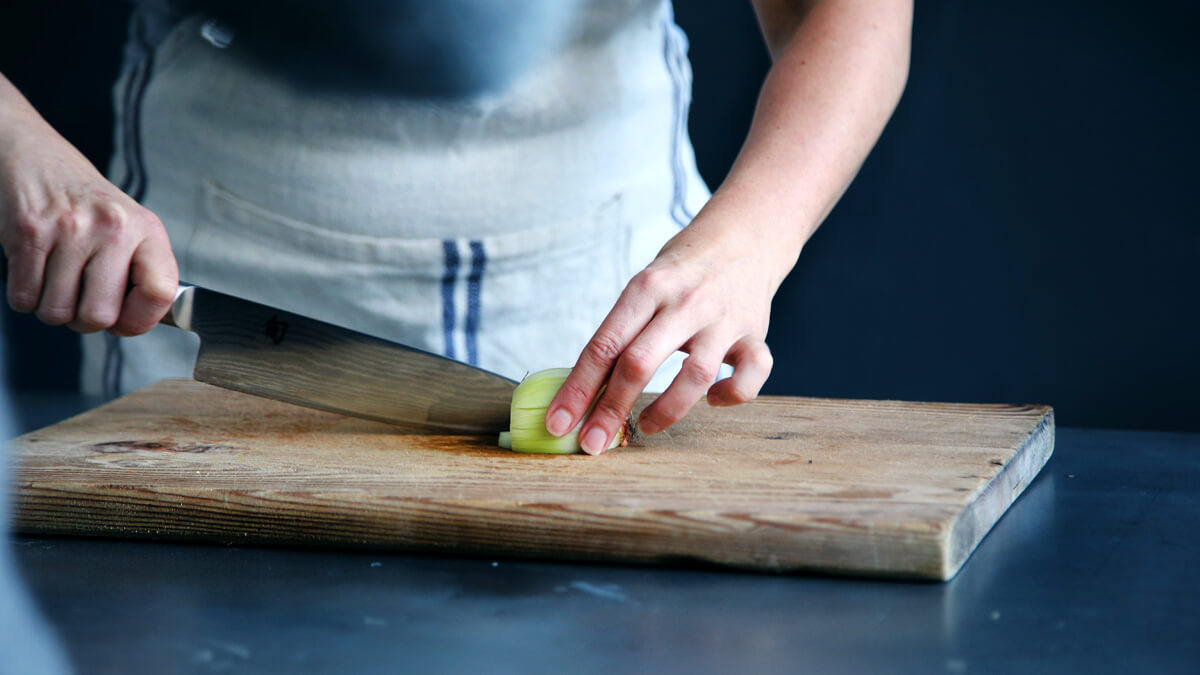 On our last trip to Turks and Caicos, Shawna and I stayed at
Hesperides House
on Taylor Bay. There are so many things I love about that house, but one of the best things we did on that vacation was hire Latika from Taste of the Islands as our private chef.
Latika is a gem on her own, but when you taste her cooking, you'll fall head over heels! The three of us had a great conversation before and after our meal, got to know Latika, and learned some key tips about the in-house chef experience. At WhereToStay.com, we try to pamper our guests as much as possible, and there are way too many people who have never had a private chef. Latika describes having a private chef as "bringing the restaurant into your own privacy," and I can't think of a better description.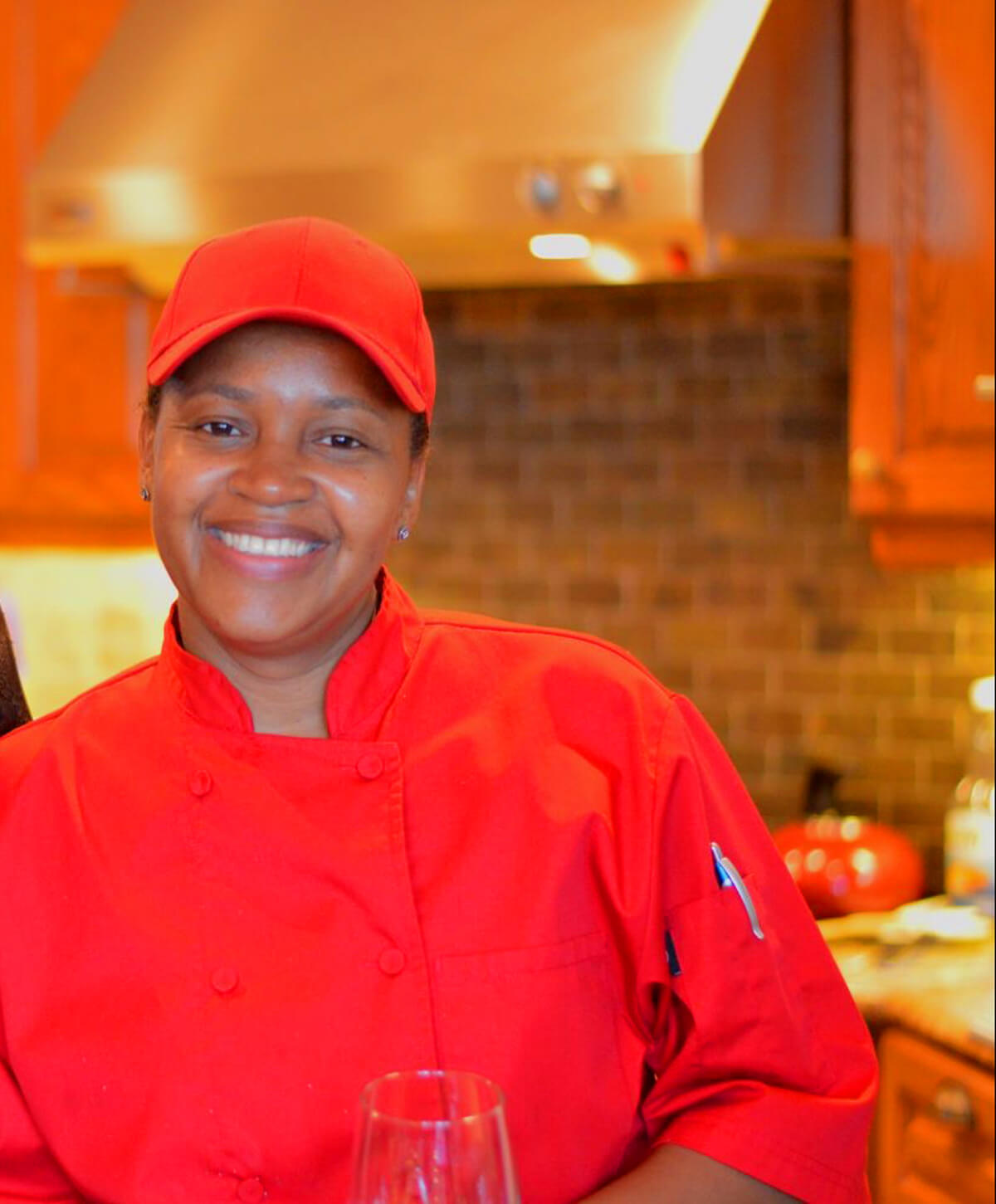 Latika arrived at our villa to start cooking three hours before dinner, and brought all the ingredients prepped and ready to use.
"I want my guests to see and smell the food before I cook it," she explained. "It's much more personal that way."

I definitely didn't mind the smell of steak and shrimp simmering over the stove, and I loved being able to see all the fresh ingredients being used. It was no surprise that Latika used such high quality ingredients, since she transitioned to being a chef as a passion move. She started out in the banking industry, and decided that she needed to do something that made her excited to get up in the morning. I can sympathize with that— how many people can say they have the professional title, "Beach Expert"?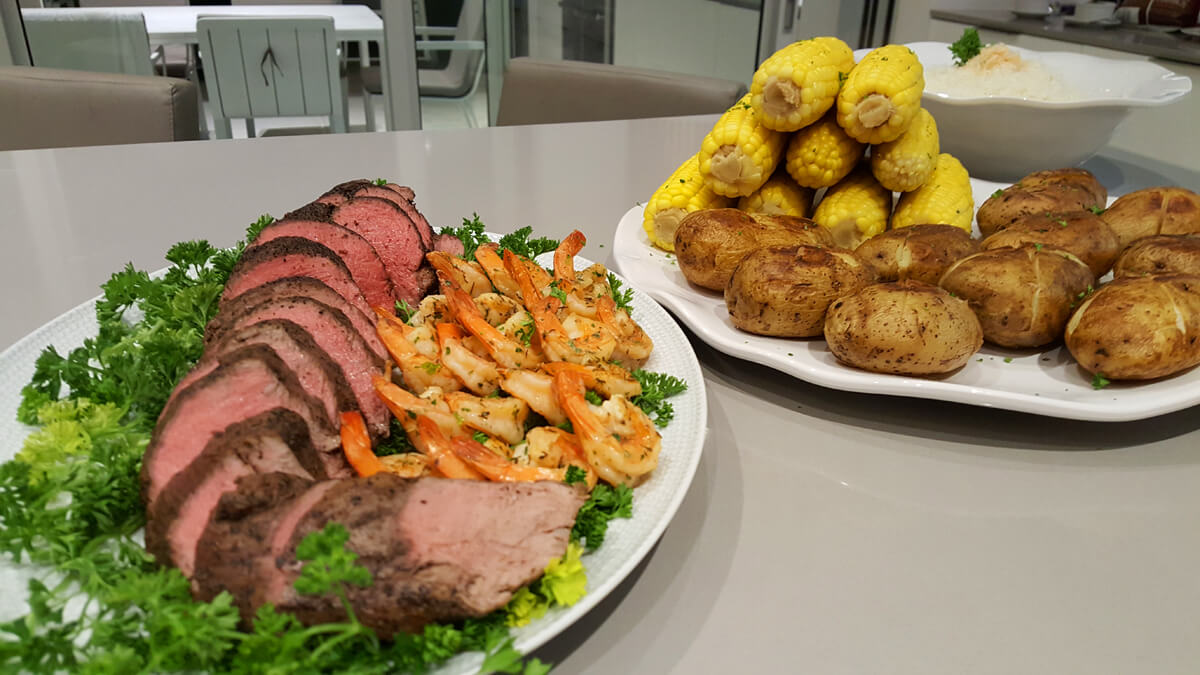 Latika quit her banking job and started studying culinary arts over ten years ago before she moved into the commercial food industry. She became a private chef five years ago, but she still remembers how the kitchen was run by her former boss.

"He always yelled 'no talking!' while we were cooking, and I still try to practice that today. You can focus so much more on the food that way."

She definitely focuses on the food! Latika gives herself a half hour of wiggle room to make sure that the food is arranged perfectly on the plate, that everything is seasoned just-so, and to ensure that she doesn't have any starving customers sitting at her table. Seeing that she didn't feel rushed made me relax, which you don't always get to experience when you're eating at a restaurant. Shawna and I had our very own waiter, so we didn't have to wait on drink refills or sit around hungry while he attended to other tables. Latika has her waiter arrive at the villa an hour before the meal to set the table and be ready to serve her guests. I felt like a king!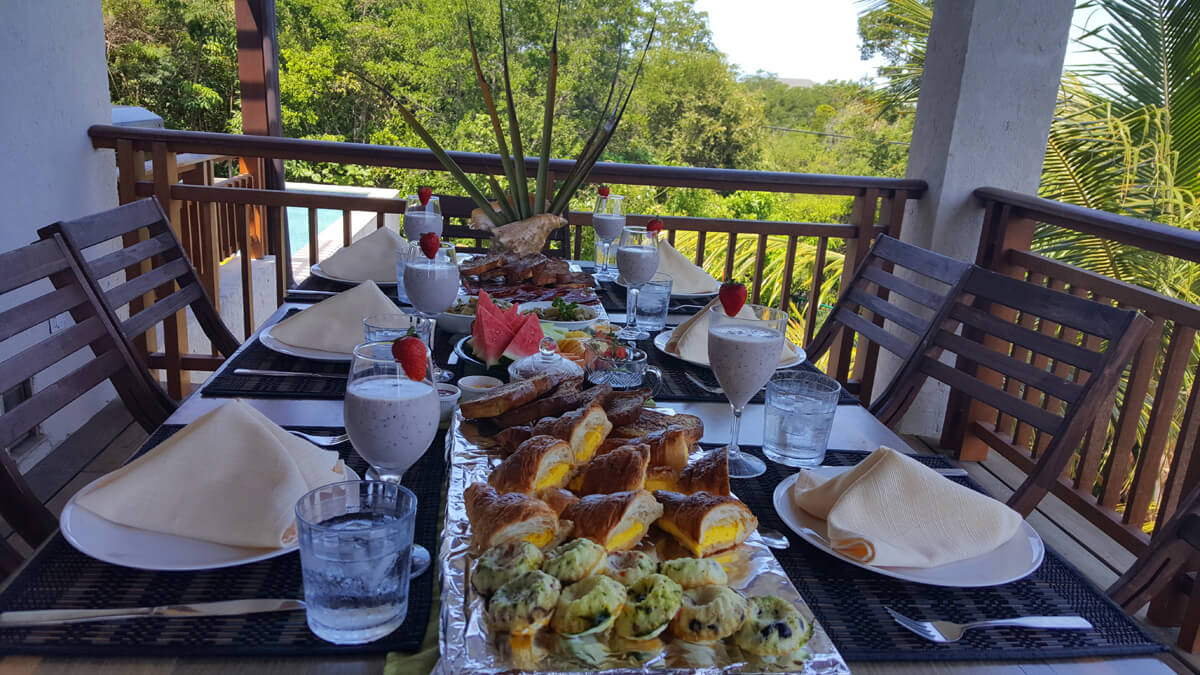 This is all thanks to Latika, of course. She strives for a level of excellence that you don't often see in the food industry. Her goal is to mix excellent service with great food, and she says that one of the biggest misconceptions people have about hiring a private chef is that they don't realize all the hard work and effort that goes into the job. I asked her what her favorite part about her job is, and her face lit up.
"I love seeing the guests' expressions when they taste my food. I love making my guests feel satisfied."

In fact, Latika tries to satisfy as many guests as possible, regardless of their taste or background. "What I find is that a lot of people are used to service, and then there are some that want the service but don't quite understand how it works. The people who have never experienced it [private chef service] should at some point in their life have the experience."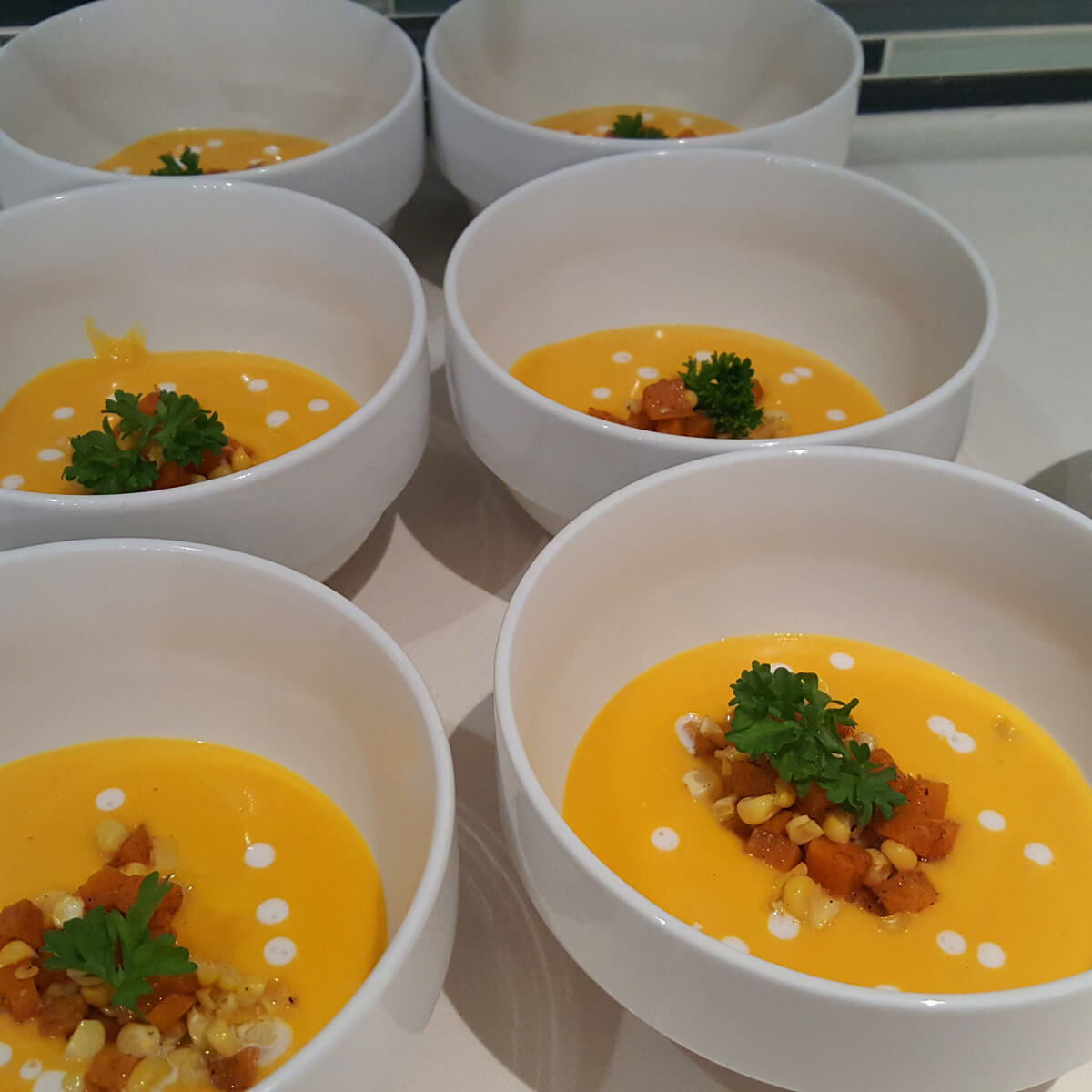 So, how does the experience work? Here's some of Latika's tips for working with a private chef:


Before you arrive on the island, your chef will probably send you a menu for the week. Don't be afraid to ask for substitutions or changes! Latika's menus are totally customizable.


Don't be a guest who hovers! It's ok to peek in and check on the chef from time to time, but don't stay in the kitchen and chat the whole time they're cooking.


Make sure everyone is comfortable. Communicate with the chef as much as possible to make sure they know exactly what you want and have everything they need.


Feel free to ask for comfort food or international cuisine, don't feel like you have to eat a specific thing just because you're in the Caribbean. Latika's most commonly cooked meals are surf 'n turf, mac & cheese, and blackened snapper.


If you have allergies, tell your chef well ahead of time. This should be a no-brainer, but there are a lot of details to remember when you're planning a vacation!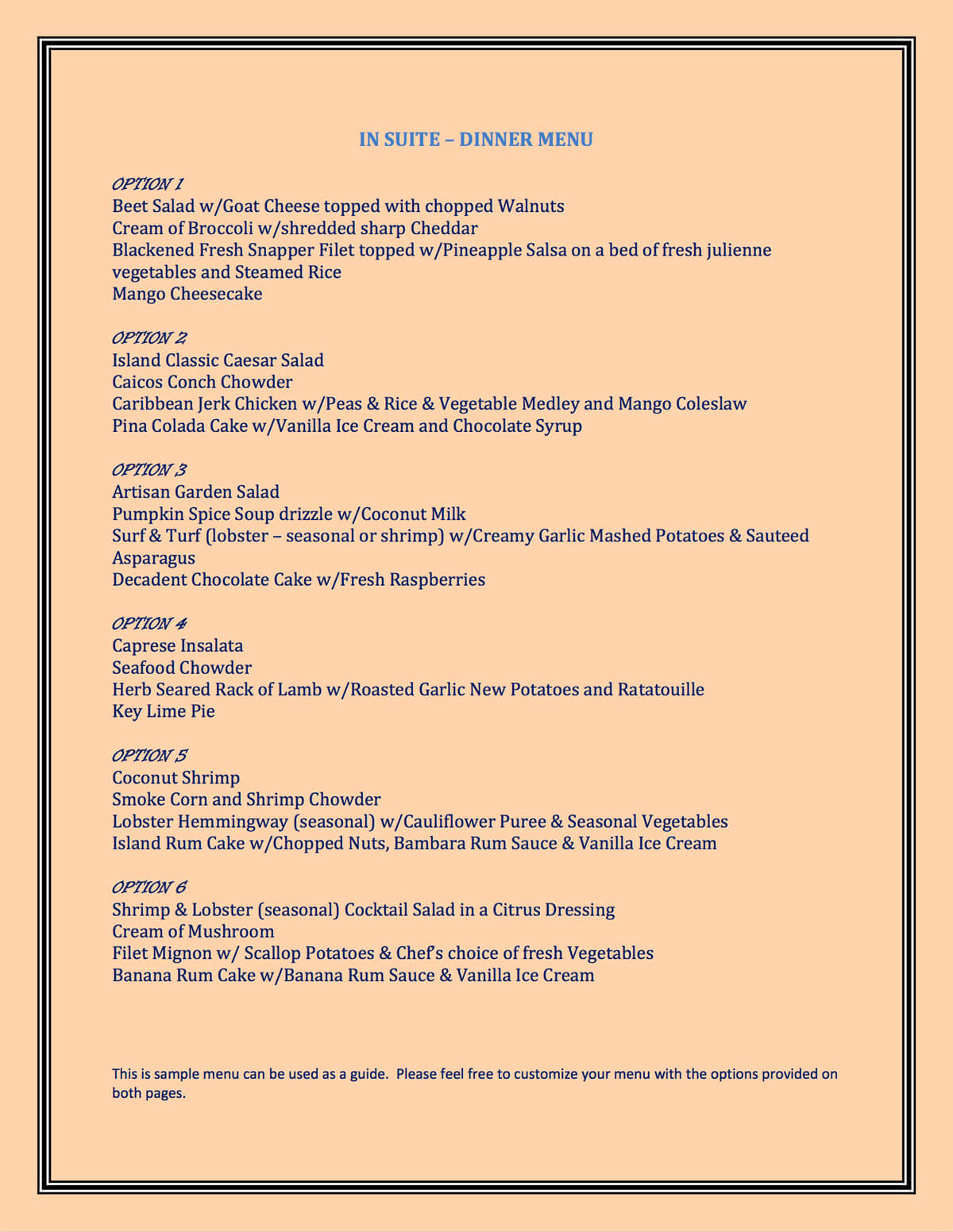 Oftentimes, people will try to compare Latika's dishes with similar dishes from around the island. The awesome part is, they always say her's is way better! She even has guests who plan for three nights of her cooking and three nights of eating out, and that a lot of the time they'll ask her to just cook for the whole trip after their first dinner. Latika wants everyone to experience having a private chef, and she's more than happy to design a menu and service cost around any budget. She has tons of knowledge about how to cut costs from working as a food and beverage manner for an event planner for eight years, and she's brought that wisdom into her business.
You deserve to be pampered. We'll help you find the best private chef on whatever island you want to go to, and if you're going to Providenciales we'll give Latika a call!
Book a villa on Turks and Caicos
, and dine like royalty with Latika.