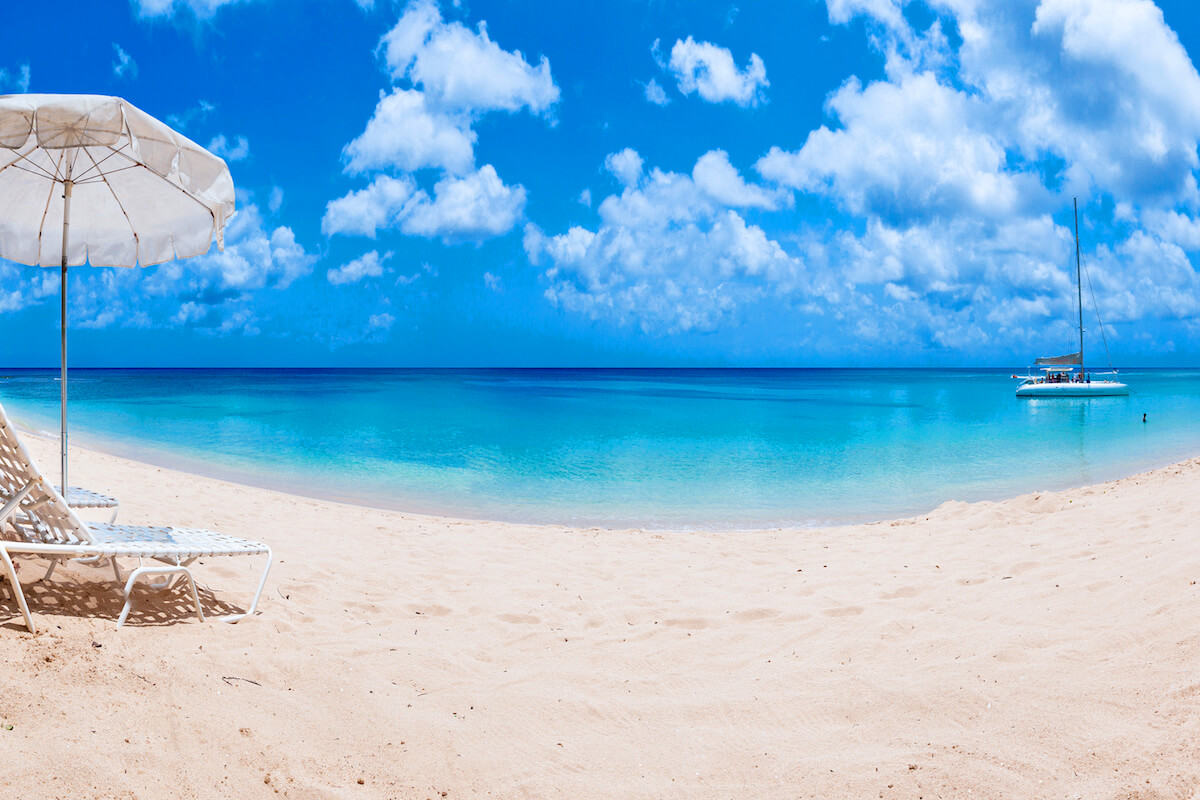 Barbados's Platinum Coast is known for its amazing white sand beaches, luxurious staffed villas, and unique fusion cuisine. This island's fun, friendly, and safe environment has something for everyone. At WhereToStay, we're dedicated to helping you find the perfect vacation rental for your next Caribbean getaway.
Barbados
is one of our favorite Caribbean destinations, and we would love for you to experience the best parts of the island. To make your vacation planning process easier, we've listed a few of our top villa rentals and our favorite restaurants on the Platinum Coast.
Atelier Villa
offers sleek, modern design and panoramic ocean views. I've never seen so much glass in one house, and every single space frames the crystal clear water and expansive sky. The infinity pool is just as seamless, and the large rooftop deck is the perfect place to gather at sunset.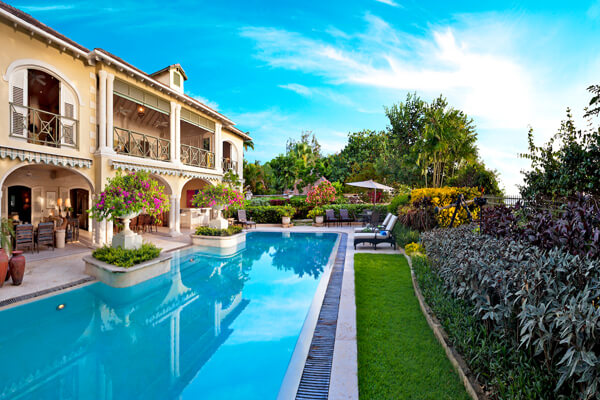 Bonavista Villa
combines luxury and comfort for the perfect beachfront retreat. Gibbs Bay's white sand and turquoise waters are a few steps from the garden. The pool deck and wet bar are ideal for sundowners and sunbathing, while the upper level balcony is the best place to catch the sunset.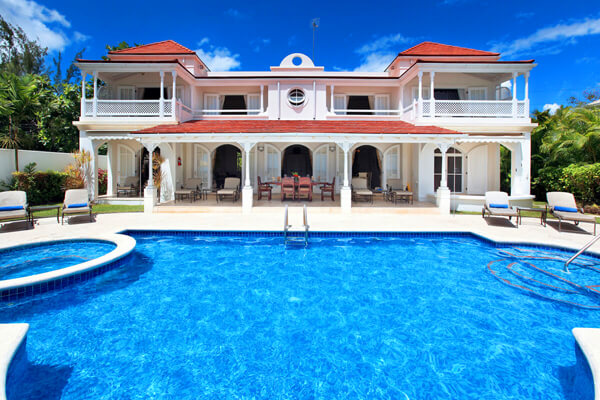 Fosters House Villa's
location and beauty are hard to beat. The villa is steps away from Reeds Bay, which is a great spot for swimming and snorkeling. Every bedroom enjoys ocean views from a private balcony. The cook, laundress, and housekeeper ensure every guest is looked after, and the villa completely enclosed for privacy.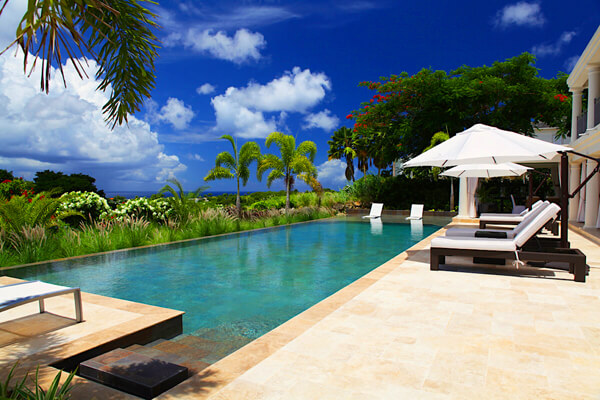 Lelant Villa at Royal Westmoreland
enjoys an exclusive location in the Royal Westmoreland resort. This gated community offers on-site tennis, dining, fitness, a spa, and 24-hour security. Guests staying at Lelant have access to a full Golf Membership at the Royal Westmoreland championship course, and beach club access at nearby Mullins Bay.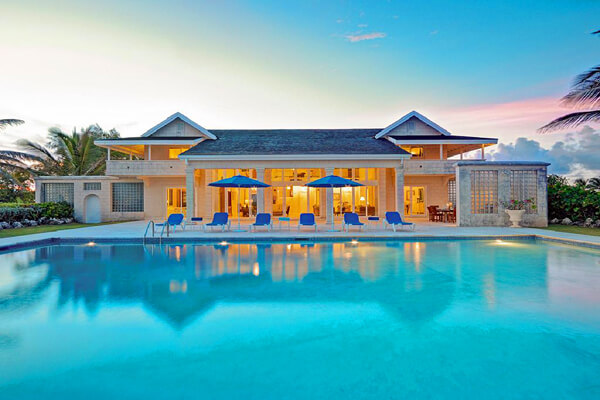 Ocean Mist Villa
is a great choice for holidays with friends and family. The massive pool, beautiful cliffside outlook, and amazing staff make this a villa you don't want to miss. Here's a little known tip: if you follow the path towards Sam Lord's Castle, you'll run into a series of steps leading down to Sharks Hole's beach.
When mealtime rolls around, check out my favorite places to eat on the Platinum Coast: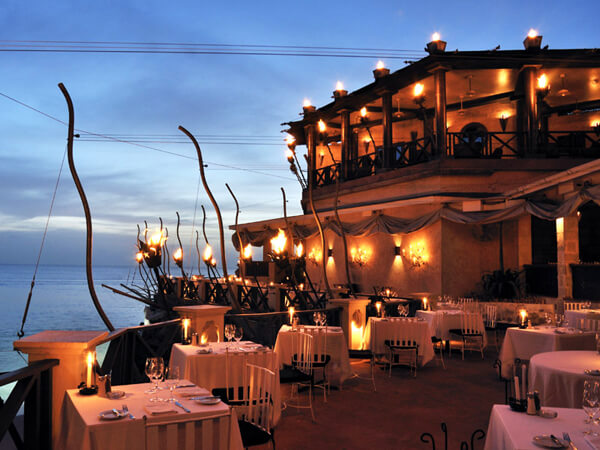 The Cliff
: The service here is first class, and they have amazing cocktails: gin & tonic martinis, green tea mojitos, and tropical collins, to name a few. You can find this elegant hideaway in Derricks, just south of Paynes Bay Beach.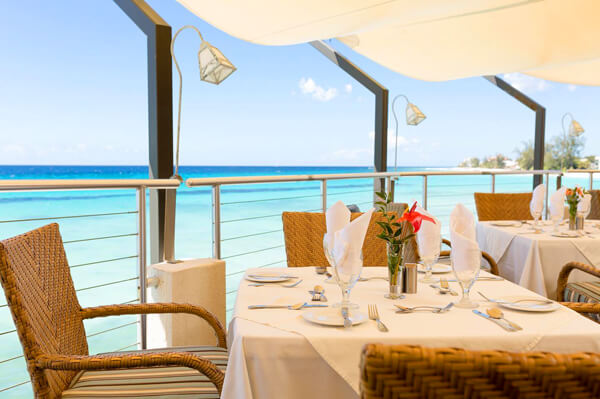 Champers
: The views and food from Champers are hard to beat. I recommend going for birthdays, anniversaries, or romantic evenings. The coconut shrimp, cheesecake, and the wine list are some of the best on the island.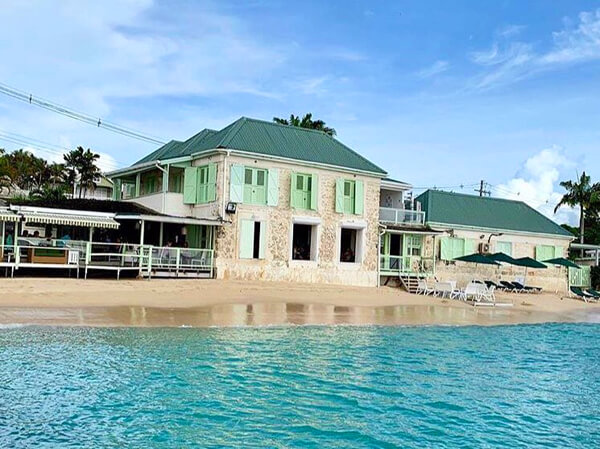 Fish Pot
: This Little Good Harbour restaurant emphasizes life's simple pleasures: delicious food and ocean views. Both are equally gorgeous, and attentive service is the cherry on top. Try the grilled prawns!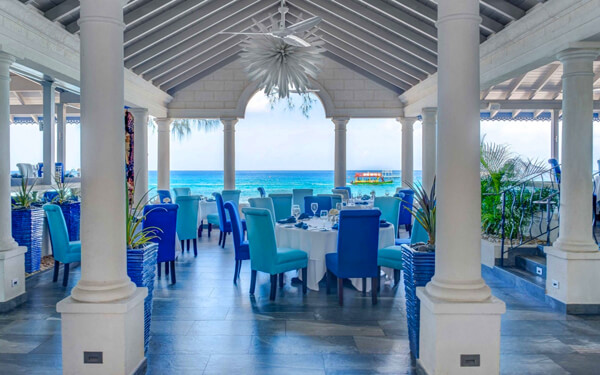 The Tides
: This restaurant has gorgeous views, an elegant atmosphere, and four separate spaces to dine. You can enjoy delectable dishes beneath the open-air pavilion, by the sea, in the intimate gazebos, or beside the cocktail lounge. Whatever you do, don't leave without ordering the Sticky Toffee Pudding or the Oreo Cookie and Mars Bar Cheesecake for dessert.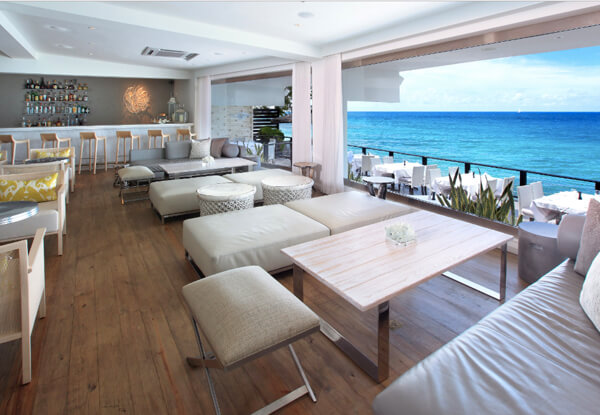 Cin Cin
: This contemporary eatery offers an open-air design and glass walls, so you can enjoy the ocean view no matter where you sit. Their menu is really extensive, with everything from salads to proteins to seafood.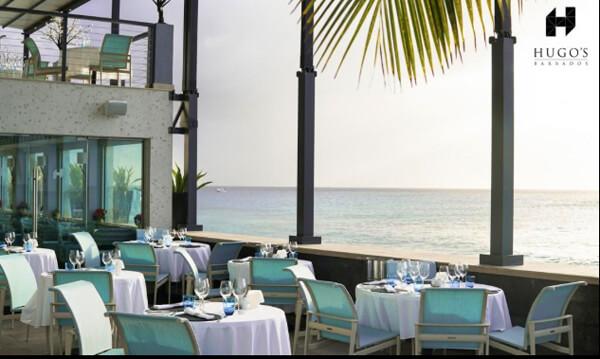 Hugo's
: Speightstown is one of the most action-packed regions of the Platinum Coast, and Hugo's keeps the party going with fresh Caribbean cuisine and international flavors. They serve vegetarian, vegan, and gluten free options, so everyone can enjoy a meal here.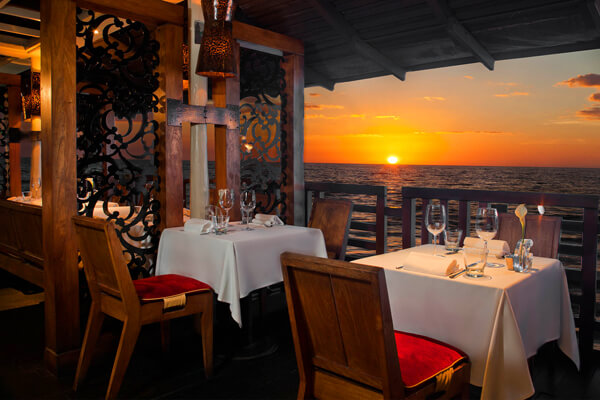 Daphne's
: If you want an upscale Italian feast, check out Daphne's. The bar opens at 5 and dinner starts at 6:30, so be sure to make a reservation to beat the crowds! Daphne's also has a designated kids menu, which is hard to find at equally prestigious restaurants.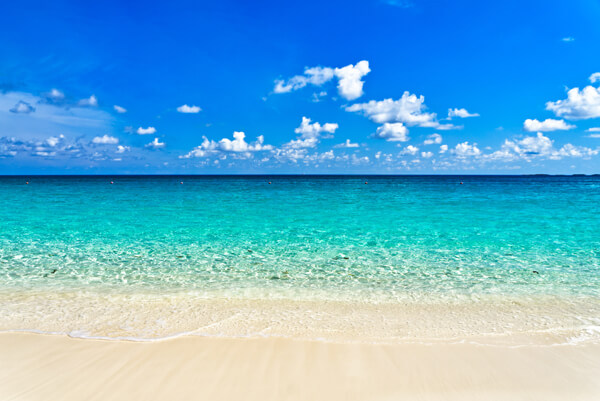 The WhereToStay team would love to help you find the perfect Barbados villa for your next Caribbean getaway. If you're interested in any of the villas above, click on the property's name in blue to learn more or book now! U.S. readers can call 800.869.8017 to contact one of WhereToStay's Caribbean villa experts, and international readers can call 214.350.6220.