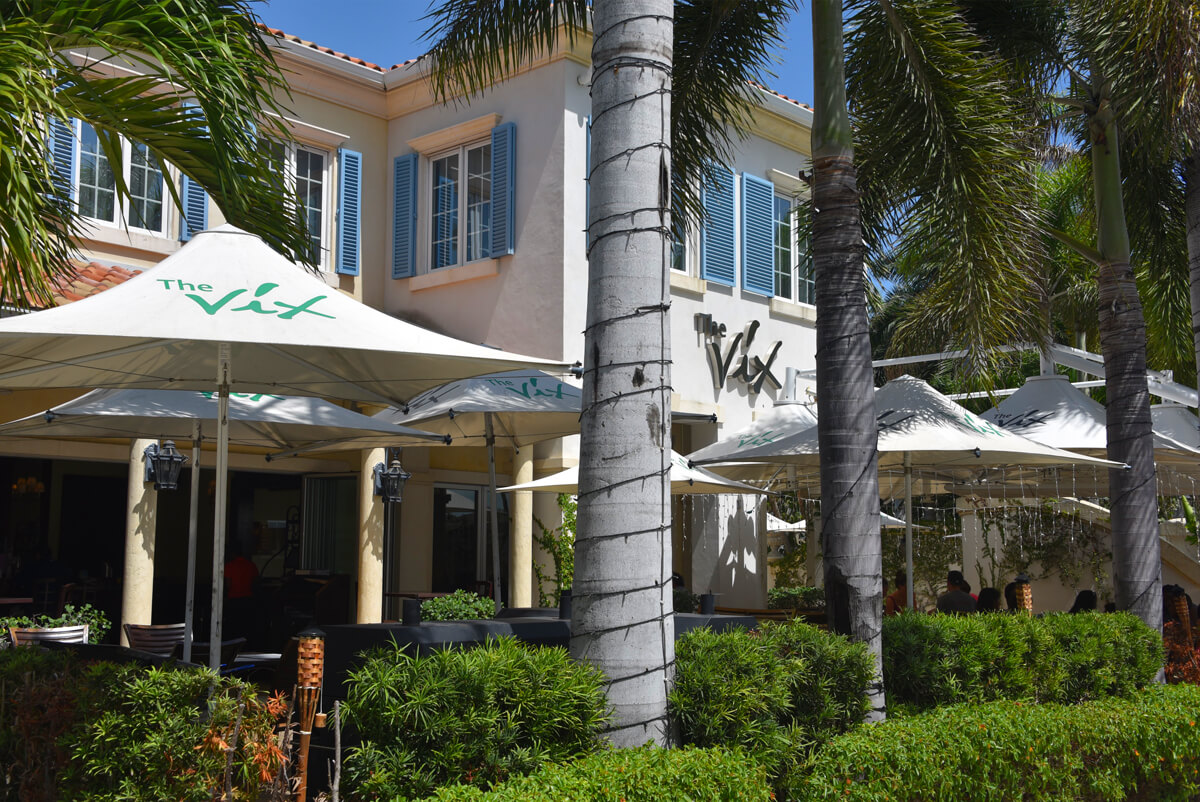 Saltmills Plaza is one of the more popular shopping malls on TCI, known for being the home of Potcake Place. It offers a variety of shops and eateries for island visitors and locals. Saltmills is neighbored by Grace Bay Plaza and across the street from Regent Village. No matter what you're in need of, this stretch of Grace Bay Road will be able to fill all your shopping and dining needs. See below for a description of featured stores you can find in Saltmills Plaza.
Anna's Art Gallery
Get a complete feel for Turks and Caicos when you step into Anna's Art Gallery in Saltmills. The gallery features the largest quantity of original artwork and crafts on the island. Here you will find locally made jewelry, gifts, original paintings and more. Anna's Art Gallery was started by Anna Bourne who began her art career at the age of 25. Anna works in many mediums including watercolor, acrylic, oil, and glass but is most known for her work in silks. Stop by Anna's Art Gallery for a look into the local art scene or
shop online
.
Blue Surf Shop
Blue Surf Shop is your go to destination for eco tours or water activities on Turks and Caicos. The company offers everything from stand-up paddle boarding tours to tours of the Humpback whale migration. Plan on diving during your trip to Turks and Caicos?
Blue Surf
is the only dive team in operation that continually dives all five major dive areas including Grace Bay, Pine Cay, North West Point, West Caicos and French Cay. Make sure to stop by if you plan on kayaking, paddle boarding, kiteboarding, snorkeling or diving during your time in Providenciales.
Caicos Cyclery
What better way to take in the salt air and cruise Grace Bay Road than to hit Caicos Cyclery for a bike rental? The most recommended bike shop on Turks and Caicos, this family friendly bicycle shop offers up both bike rentals and guided bike tours of TCI. The staff at Caicos Cyclery is known to be both friendly and knowledgeable when it comes to bicycles and getting around the island. The owner Doug, would be happy to offer up suggestions on where to go and what to see.
Potcake Place
Potcake Place is the more famous store front in Saltmills. The business offers up tourists the chance to take one of the island's
local rescue dogs
, known as potcakes, on a morning adventure to the beach or around town. The non-profit organization was founded with one goal, to reduce the number of homeless potcakes on the island. The socialization that the puppies get when going on walks with their dog sitters for the day makes them more adoptable to potential suitors. If you're wanting to take out a pup of your own during your visit to TCI, be sure to get there early as there is normally a line and the puppies go quick!
Other Things You'll Find
Saltmills is sprinkled with boutique and trinket shops that will have anyone satisfied with their take home souvenirs. Take your time and explore each of the storefronts as you stroll through Salt Mills. Each store is unique in it's offerings and is sure to give a memorable experience.