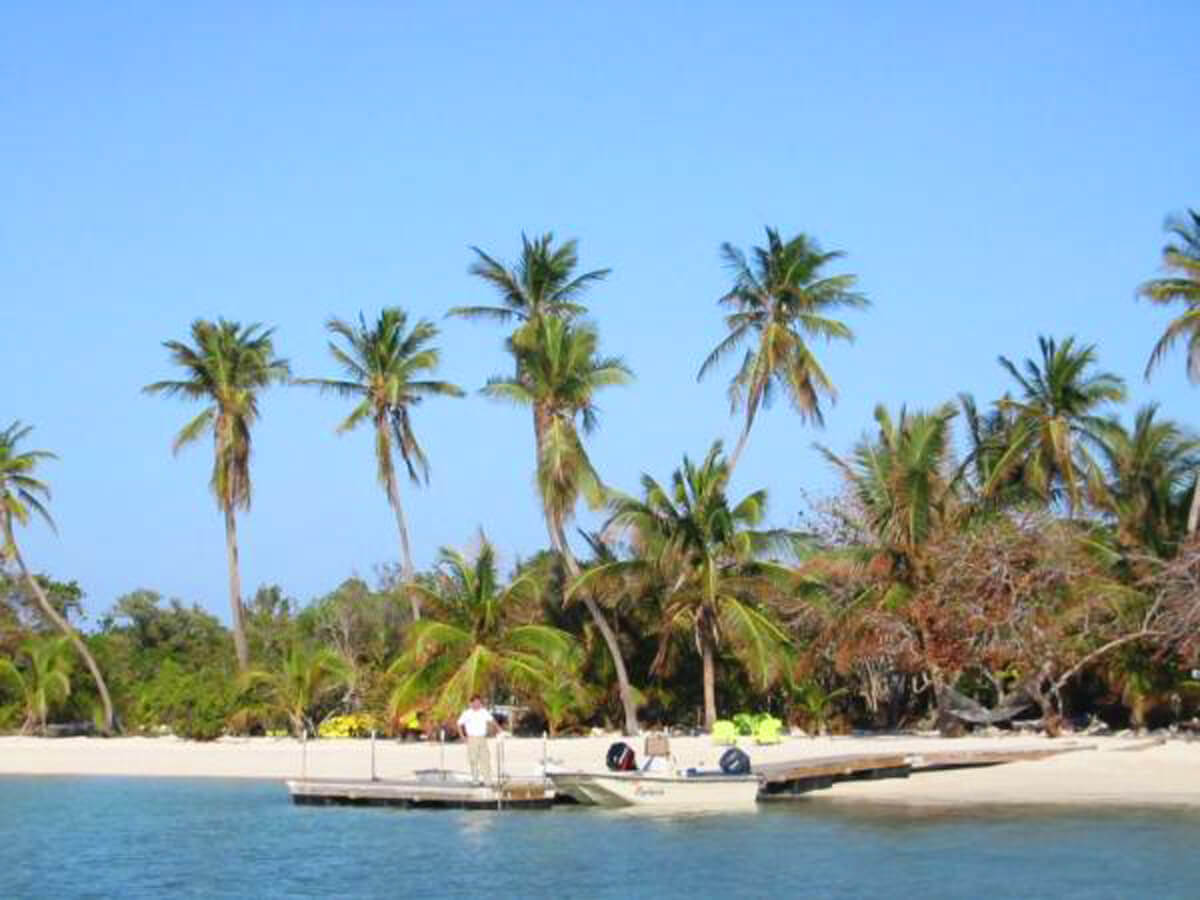 Kick off your shoes, wiggle your toes in the sand and drift into "island time" where a hammock, good book, and good conversation will reinvigorate and relax even the most Type A guest. Woven into nature's tapestry of secluded islets, blue holes, and marine and nature preserves is an environmentally responsible retreat nourished and powered by the sun. In the unspoiled South Andros, Bahamas habitat, Tiamo bungalows peek out at the water's edge through casaurina pine and palms, providing guests with a true nature resort experience.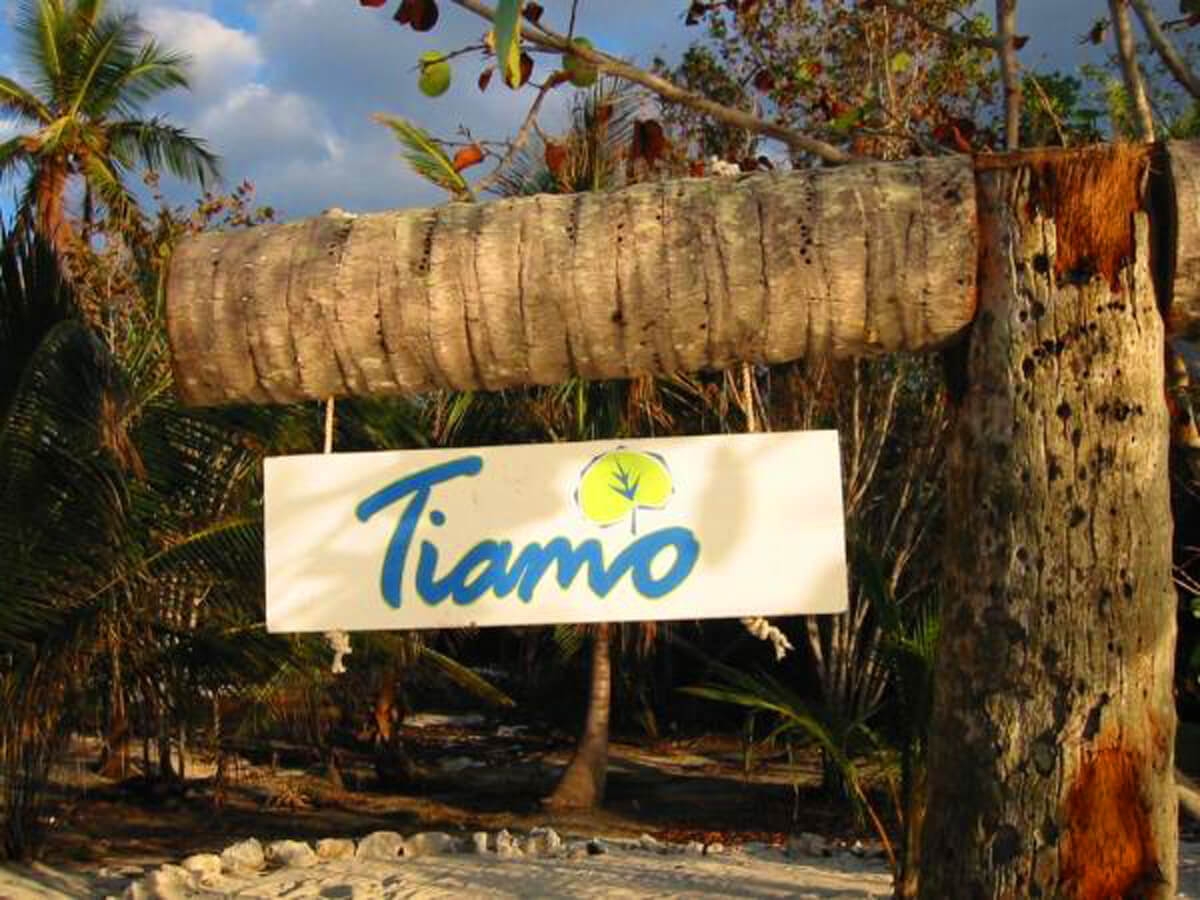 Accessible only by water, getting here is half the fun. From landing at the airport, being met by Tiamo's taxi driver for the 5-minute drive to the dock where you'll launch for the 10 - 15 minute boat ride to Tiamo, the pristine tropical environment of South Andros is showcased. As you glide through the crystal clear water of South Bight look down and see the healthy, teeming coral reef visible through the rippling waves. If you wish to spend less time getting here and more time on the beach, the resort will arrange a private charter from Florida or you can arrive by floatplane from Nassau, Bahamas.

I am impressed not only with the vision of owners Mike and Petagay Hartman and their supporters, but with the passion and creative implementation of their dream that resulted in a naturally sustainable hideaway. Eight wooden bungalows with tin roofs are now complete along with a lodge that serves as the dining room and lounge. Simple, private and functional rooms have a pine floor, high beamed ceiling, comfortable king bed, ceiling fan, and a bath with a large shower and closet. What isn't here you don't need? TV, air-conditioning, phone, mini-bar, safe, keys, cars and roads. So simple that one switch turns off all the solar powered lights in your room, and flashlights are provided for nightly walks along the beach. Screened windows and the ceiling fan circulate the cooling trade winds throughout each bungalow. Drinking water from the well and a reverse osmosis system provides plenty of hot water for guests.

Visitors find a great way to get acquainted with other guests is during mealtime at the resort lodge. A well-stocked bar provides a natural gathering place for conversation. Casual elegance with an attention to service and detail make your dining experience memorable. Sip a selection from the wine list as the sun sets dramatically over the western horizon. Sumptuous meals feature fresh seafood, Jamaican style jerk chicken, and garden greens. Save room for the banana bread pudding or the rum cake dessert and then walk it all off on a moonlit beach. Breakfast is cooked to order and lunch choices include salads or sandwiches (their featured Tortilla wrap is great). Dinner entrees are accompanied by rice, pasta, and veggies.

Activities and nightlife are of your own making here, no shopping or discos. Kayaks and a small catamaran sailboat let you skim over the Bight, and I thoroughly enjoyed snorkeling the nearby reefs. Content to read in the shade, walk along the white sandy beach, swim in the warm shallow sea, and view the colorful tropical fish through my mask, I am completely at home here. A comfortable, friendly place for independent travelers who like to make their own fun, looking for a relaxing and renewing holiday. A highlight of visiting Tiamo is the nature experience, by land or by sea. Special half or full-day trips are available by pontoon boat or kayak taking guests into the mangrove estuaries through the mysterious waterways of the South Bight, the west side of Andros and the Grand Bahama Bank. Each trip focuses on spotting wildlife like flamingos and iguanas. Catch and release deep sea fishing, bonefishing, and scuba diving the Andros barrier reef are also available for guests' enjoyment.

Andros is an enormous sanctuary and migratory area for over 300 different species of birds. Whether you're hiking the inland pine forests or the hardwood canopies, exploring the miles of beaches or kayaking the immense mangrove estuaries, there are many opportunities to view the abundant bird life. An easy hike through the tropical fauna in the wilderness of South Andros brings you to subterranean caverns called blue holes. With depths of hundreds of feet and tunnels leading off in all directions, the blue holes are truly one of Earth's natural wonders. You can swim in some and marvel at the plant and bird life endemic to these formations.

I had the wonderful opportunity to participate in a nature walk with Gibbon McKenzie, a passionate environmental spokesman on South Andros. His decades of knowledge of the history and nature of South Andros were readily apparent in his enthusiastic nature walk commentary. I'm saddened to report that Gibbon suffered from a stroke while we were visiting South Andros and died a few days later. The Gibbon McKenzie Foundation and National Blue Hole Park are being established in his honor to continue the vital work of environmental stewardship, scientific training, and preservation of the island ecosystem.

Tiamo is truly a unique and wonderful addition to resort options in the Bahamas. Laid back and casual, it will become a favorite of nature lovers and travelers of all ages looking for an authentic island getaway.