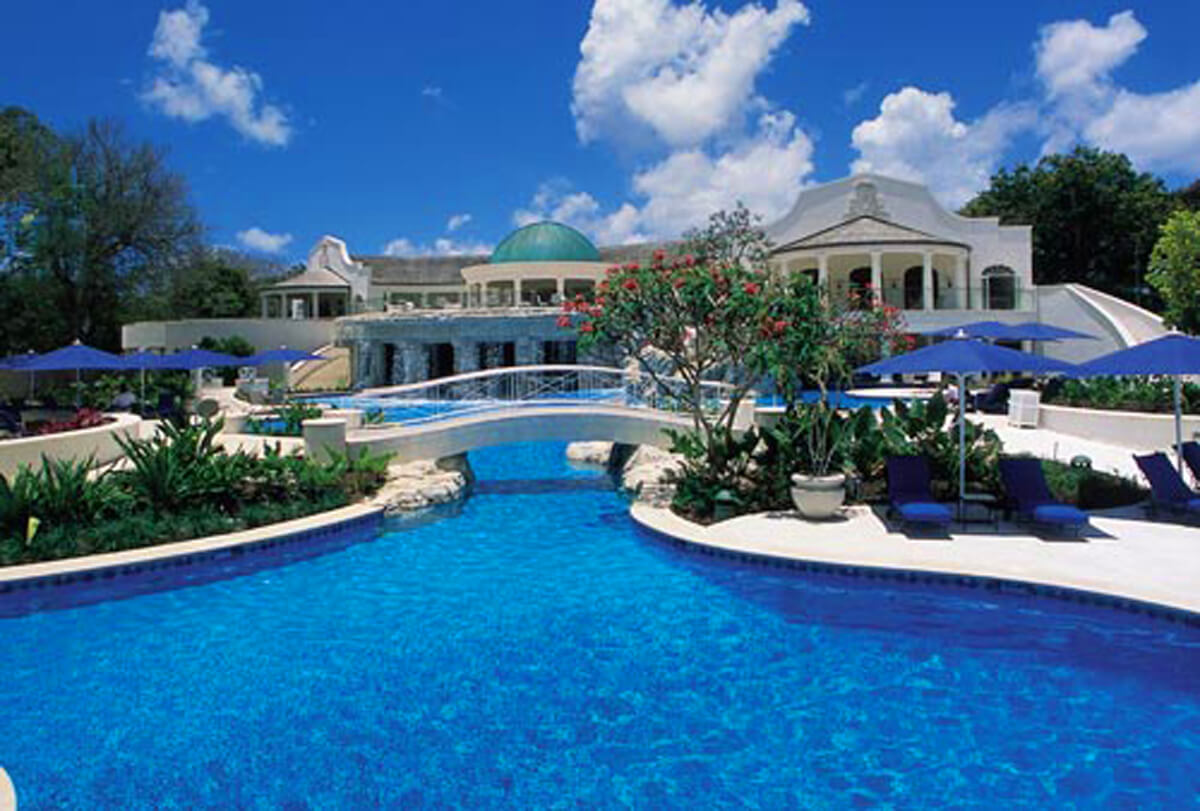 Thursday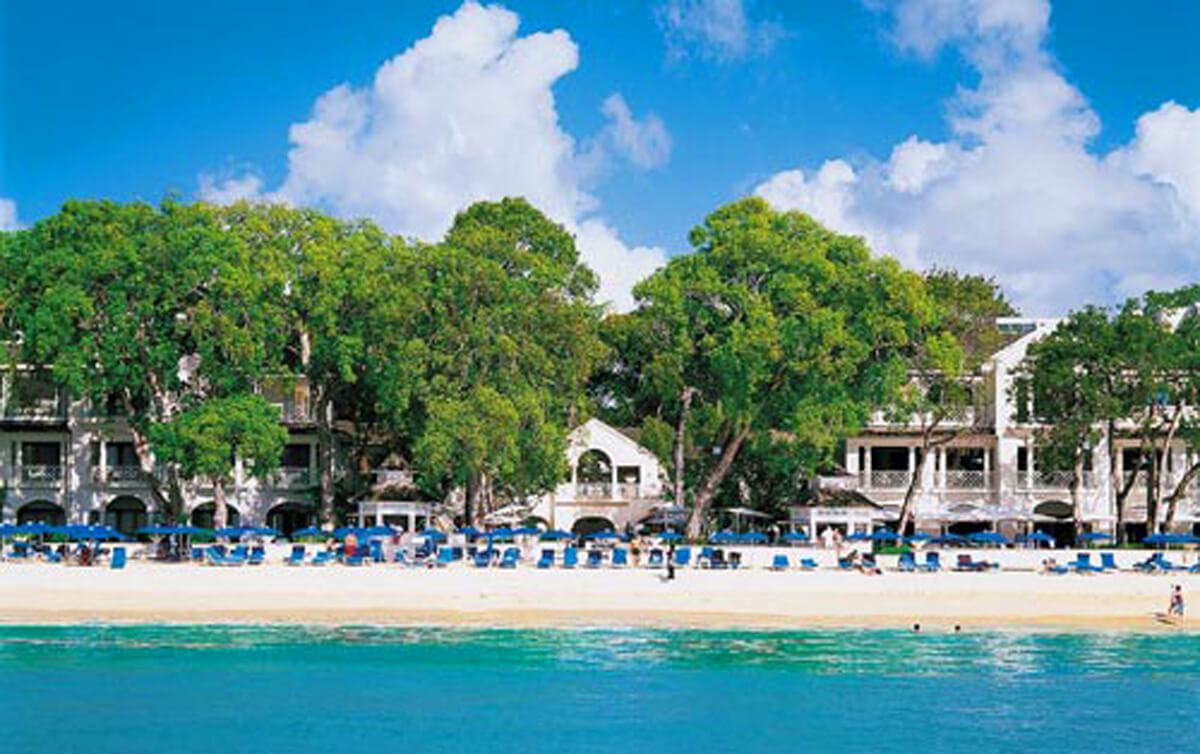 It was the overwhelming lightness in color and mood I noticed first on our arrival at Sandy Lane Resort, a 112-room-and-suite property on Barbados, just 35 minutes from Grantley Adams International Airport. Of course it didn't hurt our moods at all that we arrived in style, chauffeured to the resort in a luxury Bentley. But it was the stunning Palladian-style main building done up in creamy coral stone and dappled by shade from mahogany trees that announced we'd arrived someplace special, someplace where relaxation wasn't just a possibility--it was mandatory.

"If you think this is white," Thom nudged me on check-in as we sipped some champagne, "take a peek at the beach." He was right. While Barbados sits east of the Lesser Antilles and takes the wild Atlantic rollers on its windward side, here on the quiet leeward side, the sapphire waters were calm and clear. And there it was, the snow-white 1,000-foot beach that together with the luxurious villas and extensive spa and no fewer than three world-class golf courses has lured so many celebrities, business leaders and even royalty. All I could think to say was what I felt--a long, drawn-out "ah."

That gentle sigh we felt when we arrived at Sandy Lane was repeated when we were led to one of the six Luxury Orchid suites, a 1,575-square-foot living area with two bedrooms, a living room and dining room and double vanity, all done up in heavenly whites and creams accented with dark woods and wicker. The entertainment center was just what you'd expect from such a sophisticated resort, a 52-inch plasma wide-screen TV with on-demand movies, music and Internet access. Just beyond our patio was a perfumed tropical garden.

Friday

Sandy Lane can make total relaxation a bit vexing despite itself. After a gourmet breakfast this morning of fruit plates at Bajan Blue, the more casual of the two on-site restaurants, there were decisions to be made. Thom opted to head out to the links. Sandy Lane boasts three world-class golf courses, and was recently voted the 2007 Golf Resort of the Year by the International Association of Golf Tour Operators. Thom sounded as though he was ordering a meal. "I'm going to start at the historic Old Nine, and then take a look at the newly opened Green Monkey designed by Tom Fazio." We made plans to meet for lunch at the Country Club.

I, meanwhile, was off to enjoy Sandy Lane's other highly-touted luxury--the 47,000-square-foot Spa at Sandy Lane. Completely redone in 2001, the spa is ranked among the largest and most comprehensive in the region. I was surprised to learn that along with traditional spa treatment rooms, there is also a Amethyst therapy room for those who wish to partake in rituals, a Hydrotherapy room (complete with massage bath) and Jet Blitz room.

I took a glance at the spa menu and was faced with more choices. I decided on a body envelopment treatment. And soon I was being detoxified with skin brushing and exfoliation. I had so much fun and was so relaxed that I left a message saying I'd be late for lunch and cooled off in the Ice Cave.

Saturday

Today was complete relaxation, nothing but enjoying the sand and the sun and the sea on Sandy Lane's beach. Now and then excited cries went up from snorkelers just offshore as rare hawksbill turtles surfaced for air. Between mid-May and mid-October these endangered amphibians come ashore to lay their eggs. The resort works in partnership with the Barbados Sea Turtle Project to document and safeguard the nests.

Tonight's dinner highlighted yet another indulgent experience at Sandy Lane--dinner at L'Acajou, the tony open-air restaurant that sits right on the water. Thom started with tartar of yellowfin tuna with pistachio praline, and I began with a warm asparagus salad topped with a soft poached egg. For a main, I enjoyed king prawn and paw paw kebab with wild rice and Thom sliced into a rare cut of Angus filet with baby spinach. Dessert was a shared raspberry soufflé.

We looked out at the moonlight waters and talked some more about the turtles. The resort offers special programs where children, accompanied by "Turtle Tutors," can swim and snorkel with these remarkable creatures and learn about their habits. "So they migrate all the way here from wherever just to lay their eggs on this perfect beach," mused Thom. "I get that part. What I don't get," he said, echoing a thought I'd had myself, "is why on Earth they'd ever want to leave?"