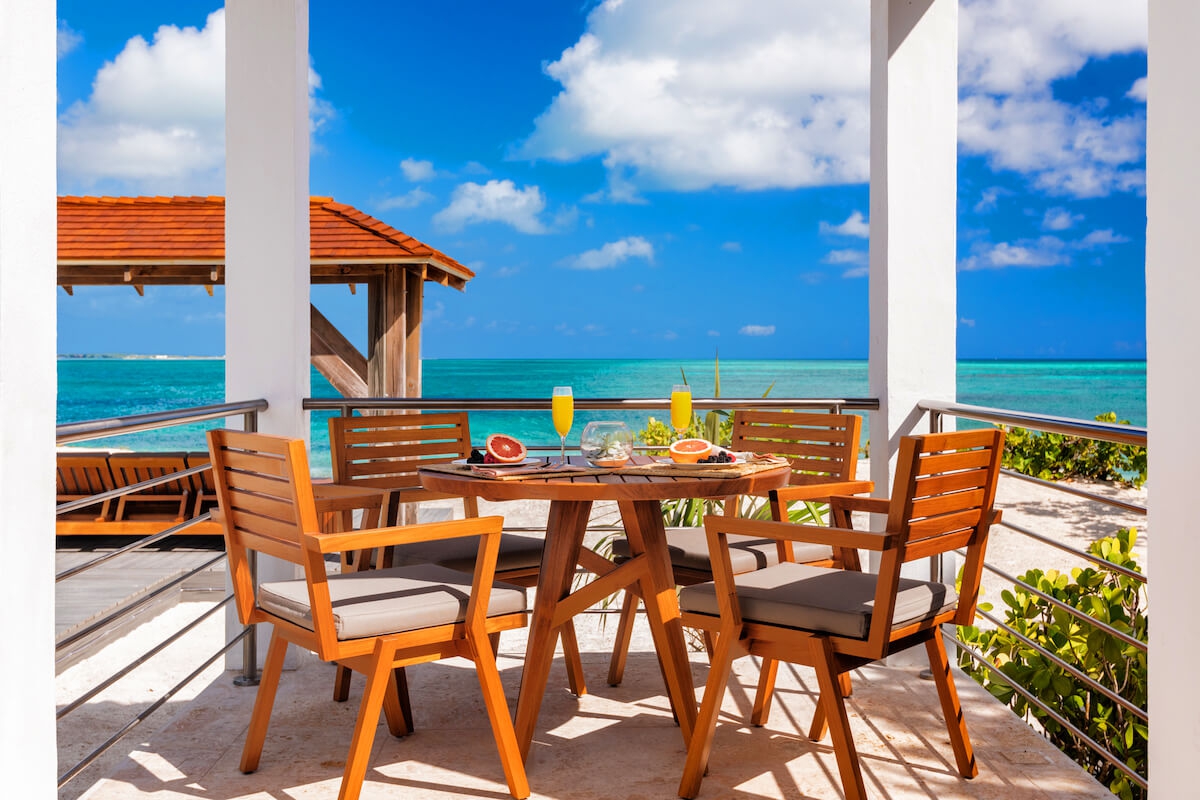 Hit the refresh button on your relationship and make some memories in the Caribbean! Planning a romantic getaway is ripe with high expectations: you want beauty, privacy, and luxury… all within your budget. There are thousands of villas on the rental market, and it can be overwhelming to find the perfect one for you and your honey. Luckily for you, we have hand-selected our favorite villas for your honeymoon, anniversary, or bucket-list trip. Keep reading to find our top picks for your romantic Caribbean getaway!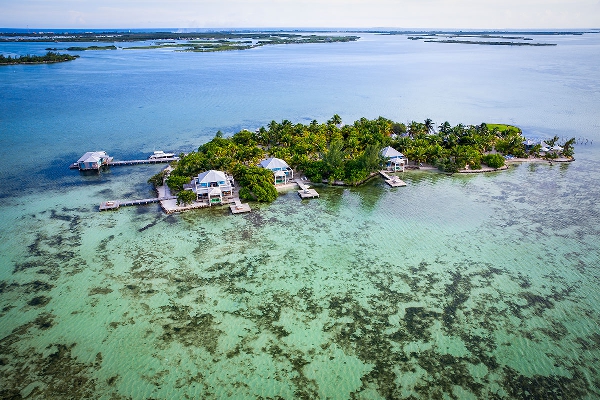 At
Cayo Espanto
, you can expect unparalleled luxury from every oceanfront bungalow. Each of the island's one- or two-bedroom villas are surrounded by 360º views of the ocean and island. Guests receive 5-star service and amenities, from the private chef to snorkeling and scuba charters. Most of the island's villas have one king suite, so Cayo Espanto is a honeymooner's paradise!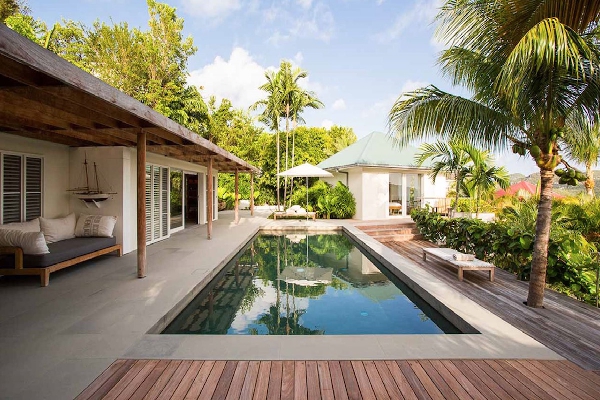 Alaia
is a super popular St. Barts villa near St. Jean Beach. You can walk down to the water, try out amazing restaurants, or simply stay inside all day and take in the postcard-worthy views. The villa is beautiful and private, but this is still a great choice for couples who want to spend the day exploring St. Barts. There are a dozen restaurants in the area, and St. Jean Beach is the island's hottest spot!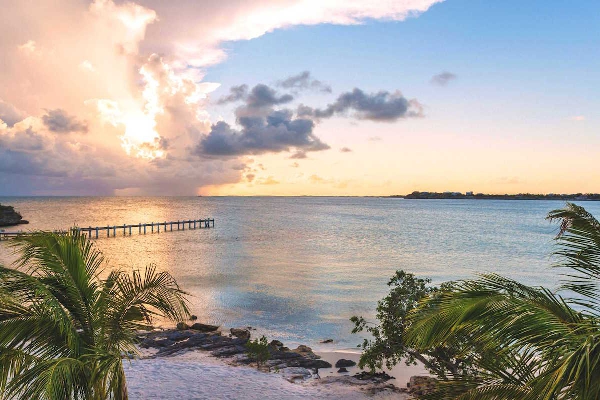 Villa Sheherazade
enjoys gorgeous sunset views over the ocean and feels totally tucked away from the rest of St. Barts. This Moroccan hideaway will make your special someone feel like royalty. Sixty-five steps lead down to the villa, and the area is very private and quiet. Open-air design, unique archways, and ornate textiles add a touch of luxury to every room. When we say open-air, we mean it… almost every room has a wall of curtains that opens to the ocean view! This villa feels private, but it's also a short drive from Gustavia, Flamands, and St. Jean.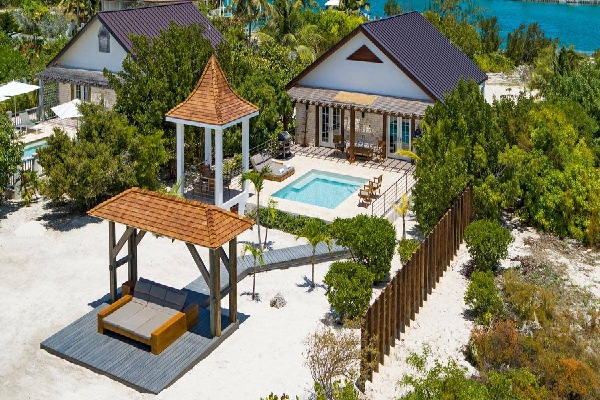 Beach Shack
is spacious, beachfront, and gorgeous! It's easily one of the most luxurious one-bedroom villas on Turks and Caicos. This one-bedroom villa sits on the western end of Turtle Cove near Grace Bay Beach, just steps away from the ocean. The villa's turquoise pool and amber-draped interior create a beautiful contrast against the aquamarine sea. Each room has the latest technology and modern amenities, but there's also tons of activity a short walk or drive away.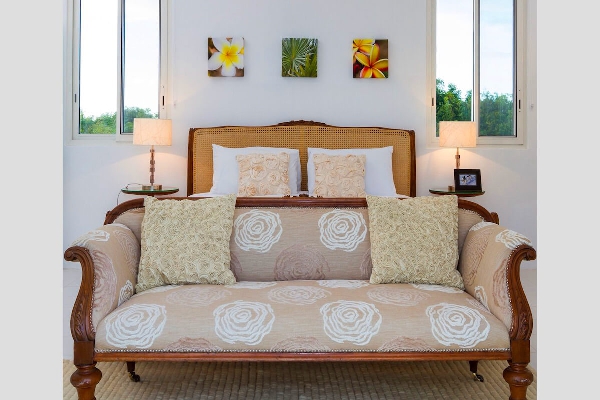 Vista Villa's
minimalistic design and panoramic Anguilla views are only the tip of the iceberg on this property's appeal. The home is draped in crisp neutrals and pops of color, outfitted by notable brands and designers - Phillipe Starck, Porta Roma, Kelly Hoppen, William Yeowood, And So To Bed, and Kohler. This Caribbean retreat is so serene, you may never want to leave! If you do need to get out of the house, there's a snorkeling reef just outside your back door.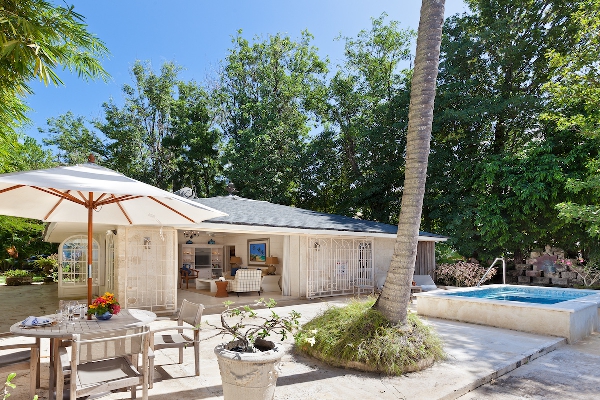 Leamington Cottage
sits minutes away from Godings Bay and snorkeling reefs along Barbados's Platinum Coast. The cook and housekeeper will cater to your every need, so you can fully relax on vacation. If you seek privacy and a relaxed elegance for your Caribbean honeymoon, this villa would be a perfect fit.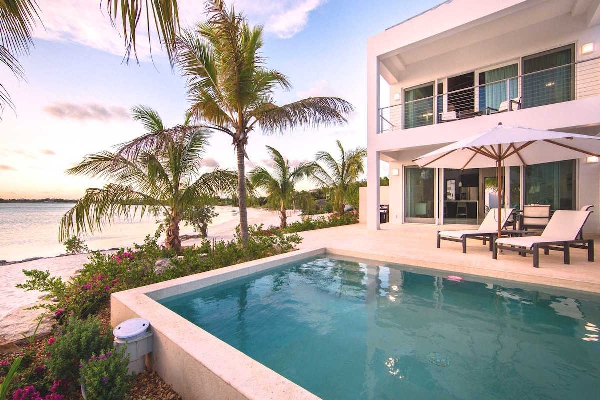 Positano Villa
on Sapodilla Bay is a couple's dream for a honeymoon, anniversary, or a spontaneous getaway. The master suite takes up the entire second level, with a massive king bed, an ensuite bathroom, and an enormous bathtub. Glass doors open to the balcony's ocean views and incredible sunsets, which feel so close you could reach out and touch them! One of the most romantic beaches on Turks and Caicos, Sapodilla Bay, is right outside your door so you can swim and sunbathe to your heart's content!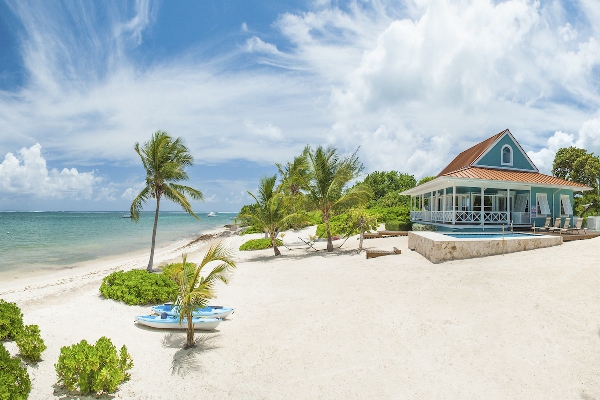 Lone Palm
is the perfect Cayman villa for couples who want a total escape. Spend every morning drinking coffee on the wraparound porch, lounging around the pool, or snoozing in the hammocks. There are two kayaks you can use to paddle out to the snorkeling reef, and there are some cute local restaurants nearby. If you would rather lounge around the villa, the oceanfront living area and beachfront veranda are flooded with sunshine and well-furnished for relaxation.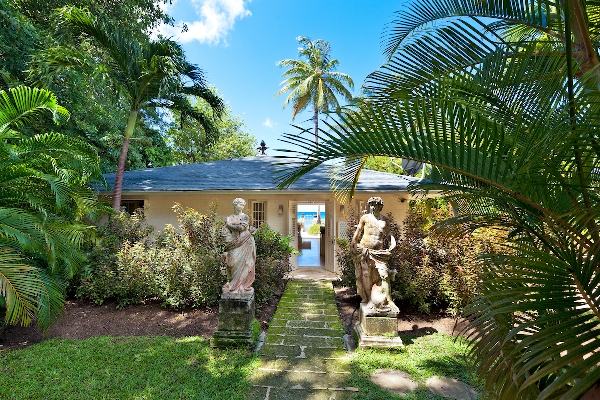 Wherever you choose to stay on your next romantic getaway, WhereToStay is here to help you make it the most memorable vacation possible. We want you to fall in love with the Caribbean just as we have! If you would like to learn more about any of the villas above, contact us at villas@wheretostay.com ,or click on the blue text to visit a specific property page. We hope to hear from you soon!