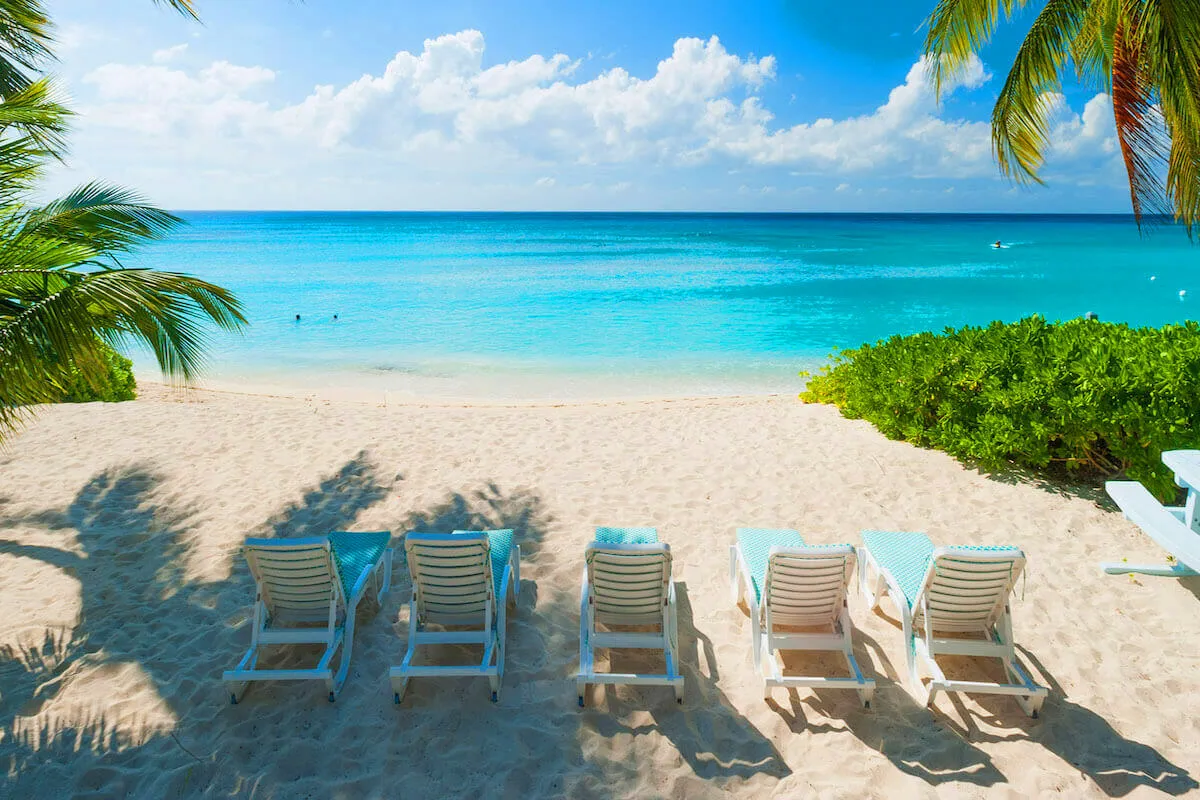 My husband, Steve, and I just got back from a trip to Grand Cayman, and we couldn't resist sharing our favorite places with you. This list has some trusted treasures and some brand-new spots, with something for everyone. Enjoy!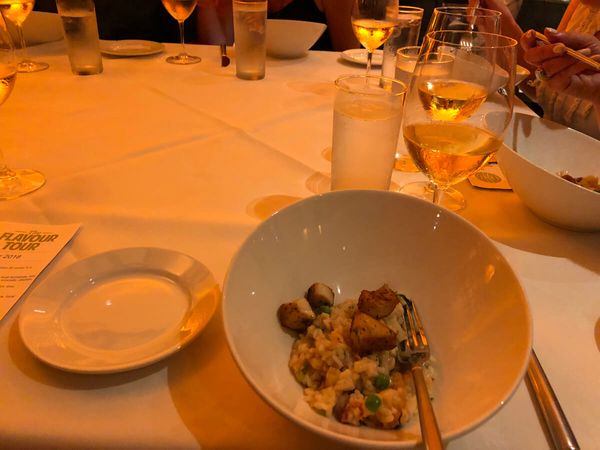 The Flavor Tour is a Camana Bay culinary journey through five of Grand Cayman's yummiest restaurants. We started off with a wine tasting at West Indies Wine Company, then went to the Waterfront Urban Diner, where we were served a bowl of spicy chicken tortilla soup and delicious Cayman Sangria. At Abacus, we had seafood risotto with glasses of Argentinian Chardonnay. At Mizu, they served us kung pao chicken with a "kung pao cocktail" made of vodka, lemon, apple, and bitters. The tour ended with a scoop of ice cream from Gelato & Co, which was the literal cherry on top. Each restaurant's Flavor Tour menu changes weekly, and is chosen the day of the tour to maximize freshness. You can request a private group booking, otherwise it's a maximum of 20 guests. The tours are every Wednesday at 7:00 pm, and the price is well worth it.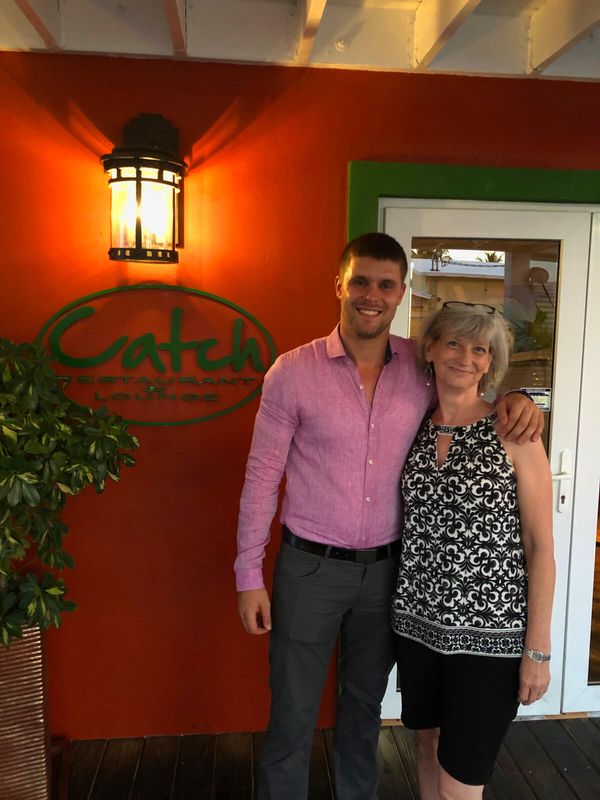 Catch

This waterfront restaurant in Morgan's Harbour has an extensive dock with sunny indoor and outdoor seating. Their wine list is 21 pages long, so you're sure to find a favorite. Paul, the manager, recommended the Catch Tasting Plate and we're so thankful we trusted him. The Tasting Plate came with smoked wahoo carpaccio, fresh catch ceviche, tuna and wahoo tartare, and tuna sashimi. My smoked margarita was to die for!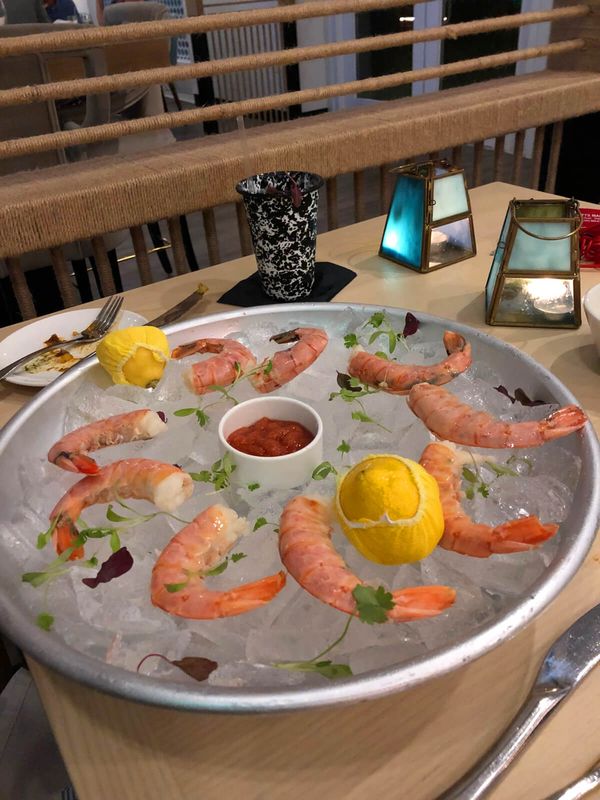 Agua
 
Catch and Agua are owned by the same people, so both offered top-notch service and a yummy menu. Agua is in Camana Bay and has a sleek, modern interior. Walter, one of the owners, served us an off-menu shrimp cocktail with the biggest shrimp I've ever seen. The plate was bigger than Steve's head!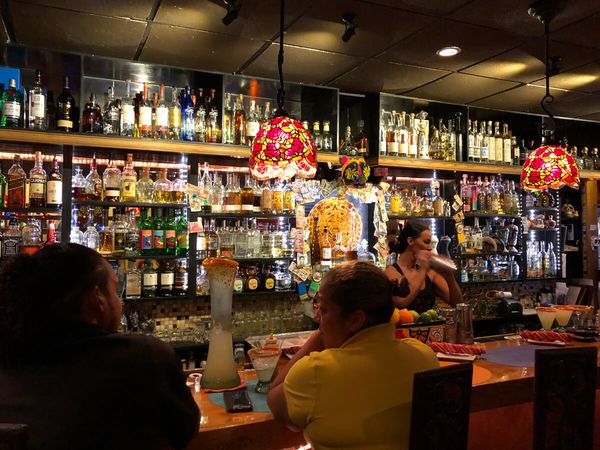 Casa 43
 
Owned by renowned chef Lloyd Brown, this Mexican restaurant had the best margarita Steve and I have ever tasted. We thought no one could beat the Tex-Mex margaritas we're used to back home, but the Casa 43 Signature Margarita is officially the king of cocktails! Our waitress was so attentive and friendly, and the guacamole trio was delicious.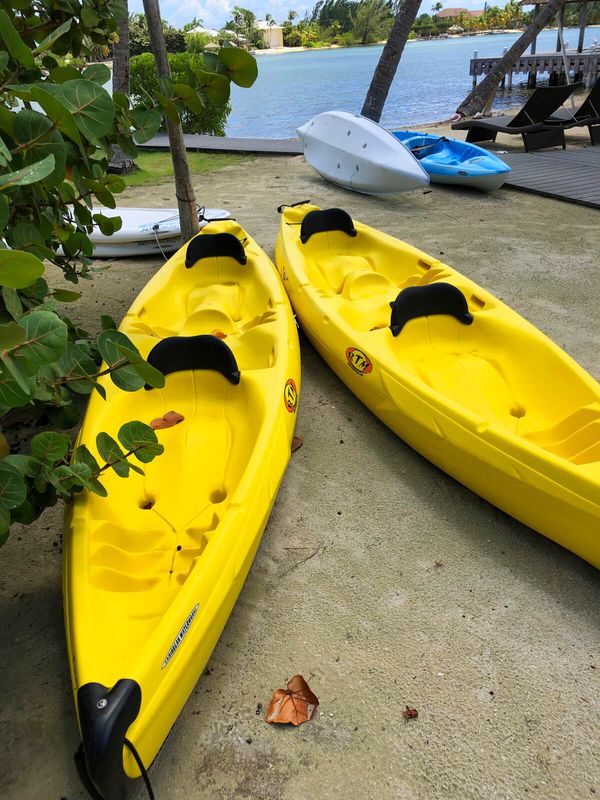 Marty, one of Cayman Kayaks' several guides, led our kayak tour through the BioBay. All of the guides have outdoor adventure certifications and a heart for ocean conservation that was infectious. There are less than 8 biobays in the world, so the experience is super unique. A biobay is a body of water inhabited by tiny, glow-in-the-dark micro-organisms called flagellates. The flagellates give off a blue-green light that makes the water radiate. It looks absolutely magical, and was easily one of our top three experiences!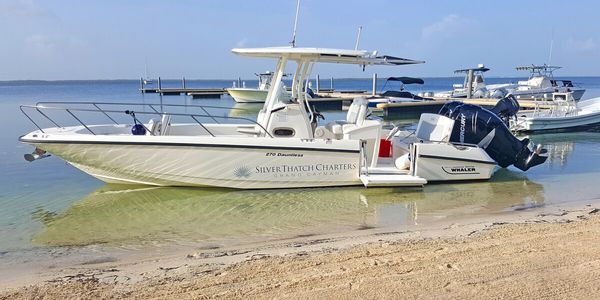 Captain Joe Linder took us on an unforgettable Dinner Cruise in the 27' Boston Whaler Dauntless. We had so much fun hearing his stories, watching the sunset, and breathing in the salty air. Silver Thatch Charters offers morning, afternoon, and dinner cruises, so you can check them out anytime!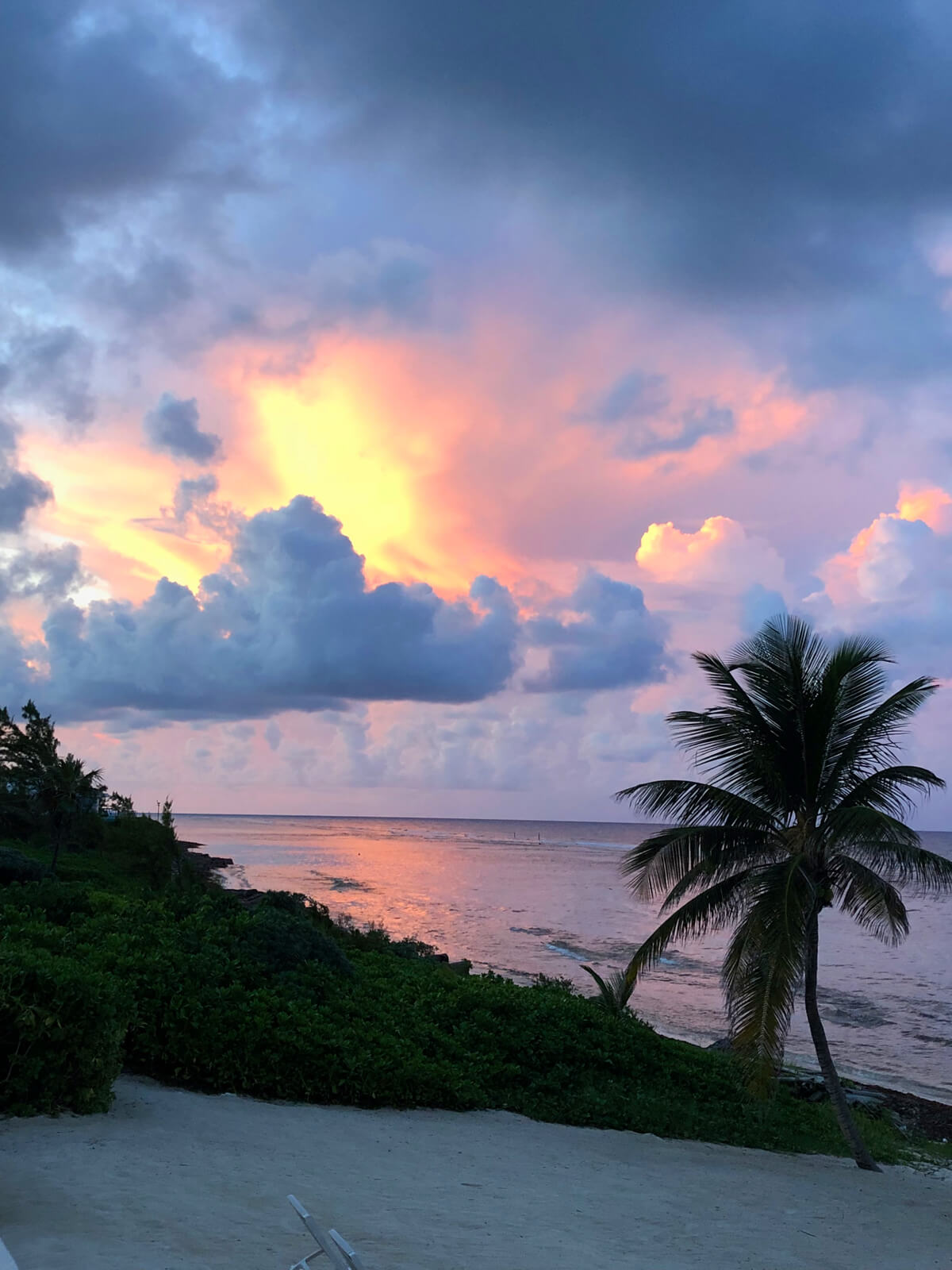 I hope you visit some of these stops on your next trip to
the Cayman Islands
. If you have more questions about booking a trip to Cayman, contact me at
[email protected]
or call me at 214-350-6220 x9105. It's never too early to start planning your next Caribbean vacation!