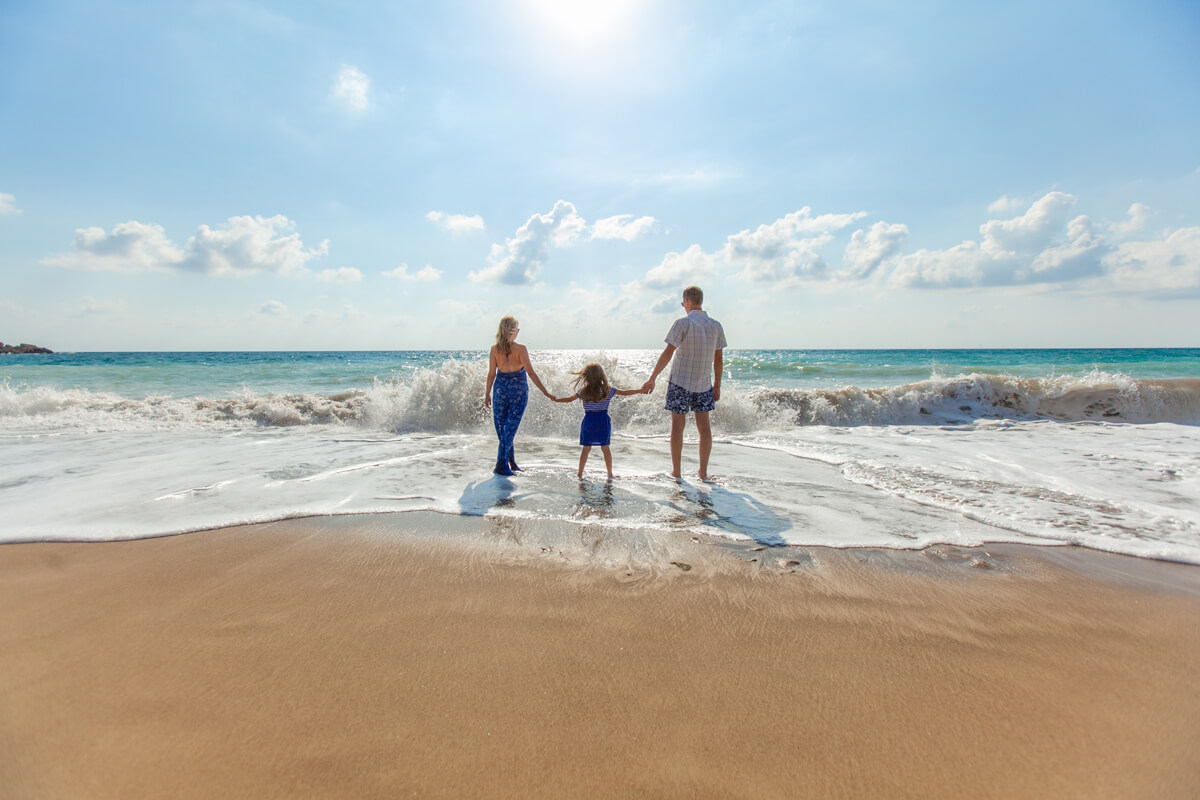 St. John is one of the quieter gems of the Caribbean. This U.S. Virgin Island's lush, rolling hills and turquoise seas sparkle just as much as Turks or St. Barts, but the pace is just... a little... slower. If you're searching for adventure and tranquility for the whole family, St. John is the place to go. I've put together a list of my favorite family-friendly properties on the island, so you and your loved ones can soak up the beauty of the USVIs from the comfort of a private Caribbean villa.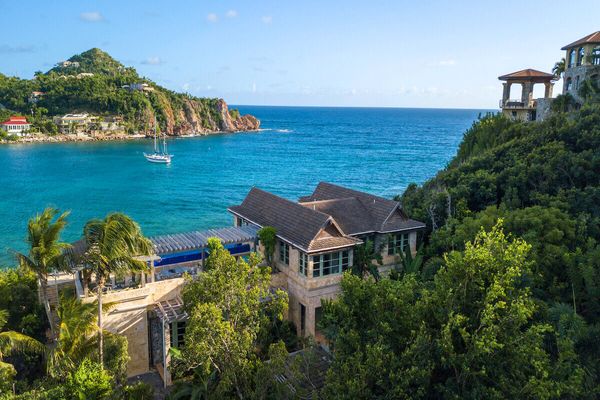 Beach Garden
Beach Garden overlooks Chocolate Hole with direct access to the sea and a pebble beach. The ample outdoor space offers multiple spots to dine, lounge, and sunbathe for the whole family. The elevated lap pool is near the BBQ grill, dining tables, and loungers, so you can keep an eye on any children swimming in the water. Every bedroom has a king bed, teak outdoor shower, personal balcony, office, ocean view, and garden; so everyone can relax in equal privacy and luxury.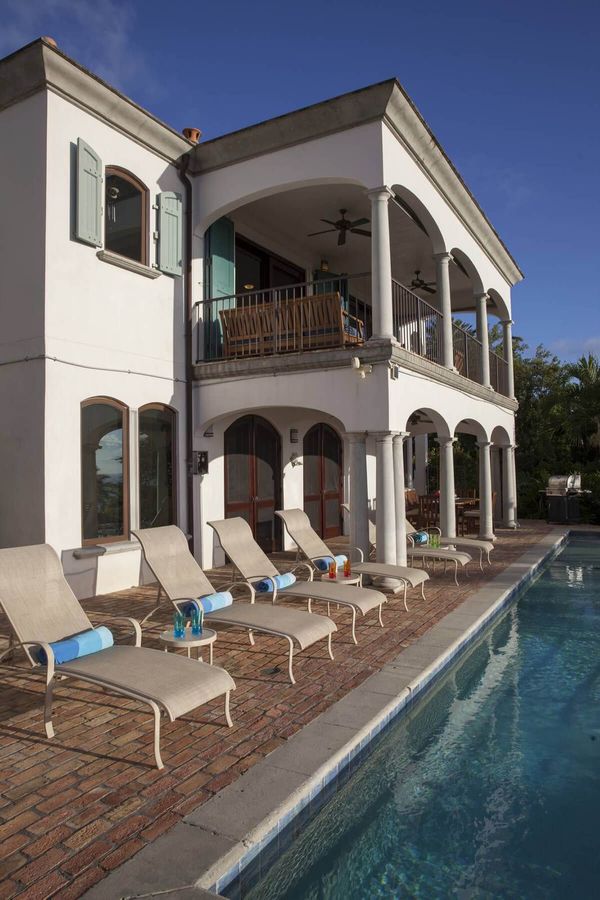 Blue Papaya
Blue Papaya's location in an inland, gated community offers peace of mind to any vacationing family. Rendezvous Bay's numerous beaches are a short drive away, and the villa has its own lap pool for morning exercises or lazy afternoons. Inside, there's an open floor plan so you can keep an eye on everyone, and two of the king suites connect so you can keep young children close.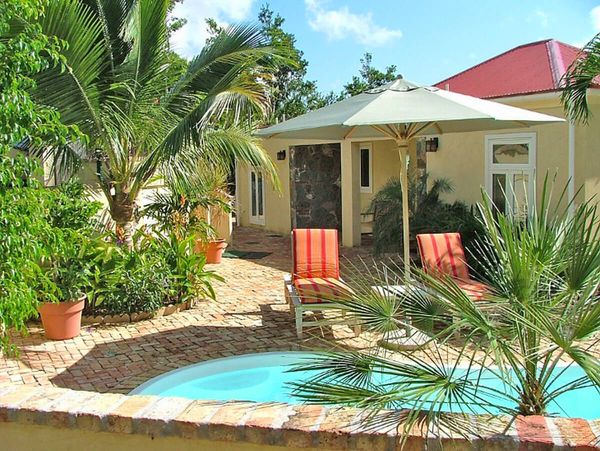 Caneel Trailside Cottage
Caneel Trailside Cottage is lovely for young families. It's a short drive from the beach, its pool isn't too large for less experienced swimmers, and the bedrooms are designed to accommodate travelers of all ages. There are two king suites, but one of the kings can be converted into two twins. There's also a queen pull-out couch for teenagers and a portable crib for babies.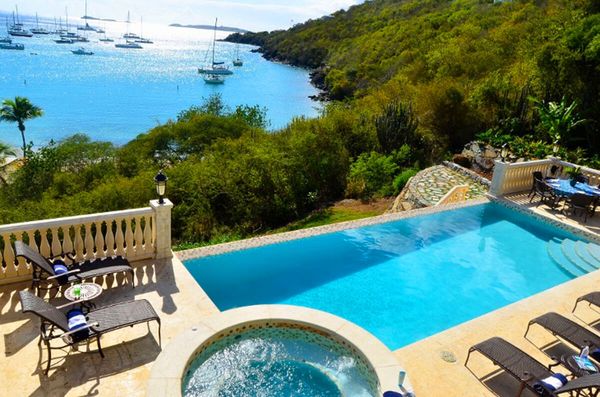 Casa Coram Deo
Casa Coram Deo is a gated beachfront estate near Westin Resort's spa services, water sport rentals, tennis courts, fitness center, beach, restaurants, and bar. Kids will love the twin suite equipped with trundle beds and an Xbox360, and parents will love the gorgeous views and convenient location. Great Cruz Bay is a beautifully manicured beach with water sports and calm waters that the whole family can enjoy.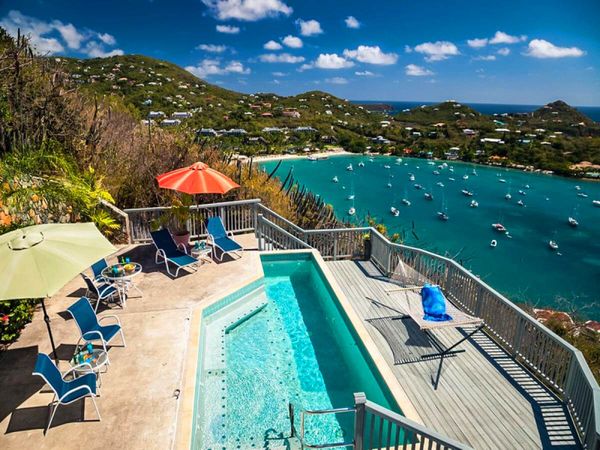 Eaglesnest Villa
Eaglesnest Villa is an affordable, convenient choice for family vacations. The interior and exterior offer several places to lounge and relax, but the bedrooms feel private and tranquil. Each suite has a king bed, and two of the beds can be converted into twins. There's a separate poolside suite for anyone who wants extra privacy, and one bedroom has no exterior access.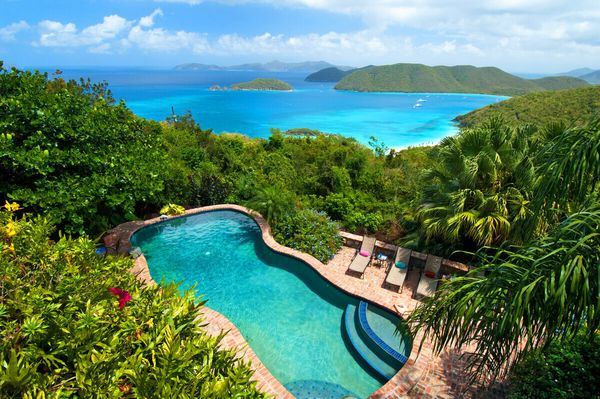 Hakuna Matata
Hakuna Matata will become your kids' favorite vacation destination. A treasure hunt, fish pond, and waterfall provide hours of entertainment, and Cinnamon Bay is minutes away for a beach day. Every guest will feel totally relaxed by the lush garden landscaping, and the freeform pool is the perfect place to enjoy the ocean views.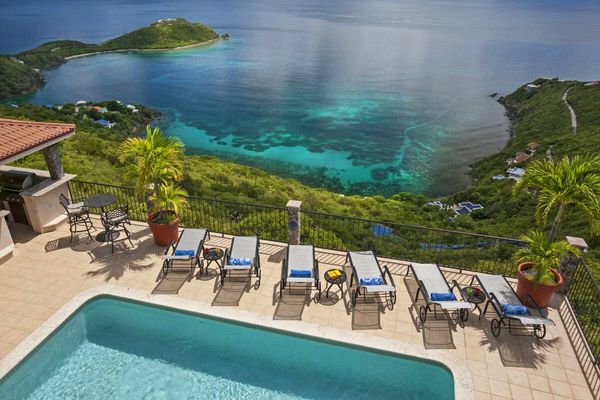 Tesori Villa
Tesori Villa gives plenty of space to families with older children. The villa enjoys gorgeous ocean views from its elevated perch above Rendezvous Bay, and the open balcony is fully furnished so you can spend all day taking in the sea. You could bring younger kids here if you wanted, since four of the bedrooms have interior access. There's even a separate apartment for hosts, grandparents, or teenagers to enjoy.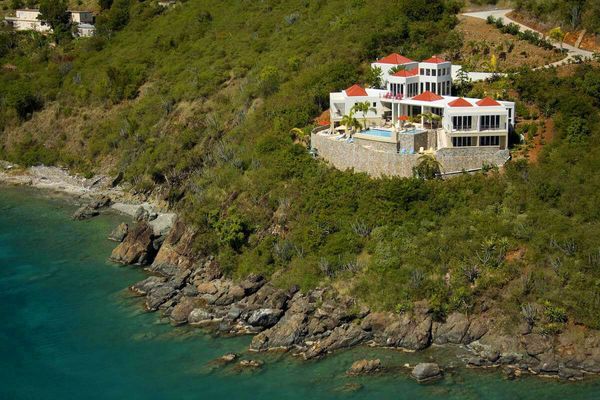 VI Friendship Villa
VI Friendship Villa is ideal for fun-loving families who want an action-packed vacation near Great Cruz Bay. There are several levels of indoor and outdoor space to lounge, dine, and relax without ever sacrificing the panoramic ocean views. Take a break from the sun to exercise in the gym, compete in the game room, or work in the office. There are six queen suites with equal amenities, so I recommend this villa to families with teenage or adult children.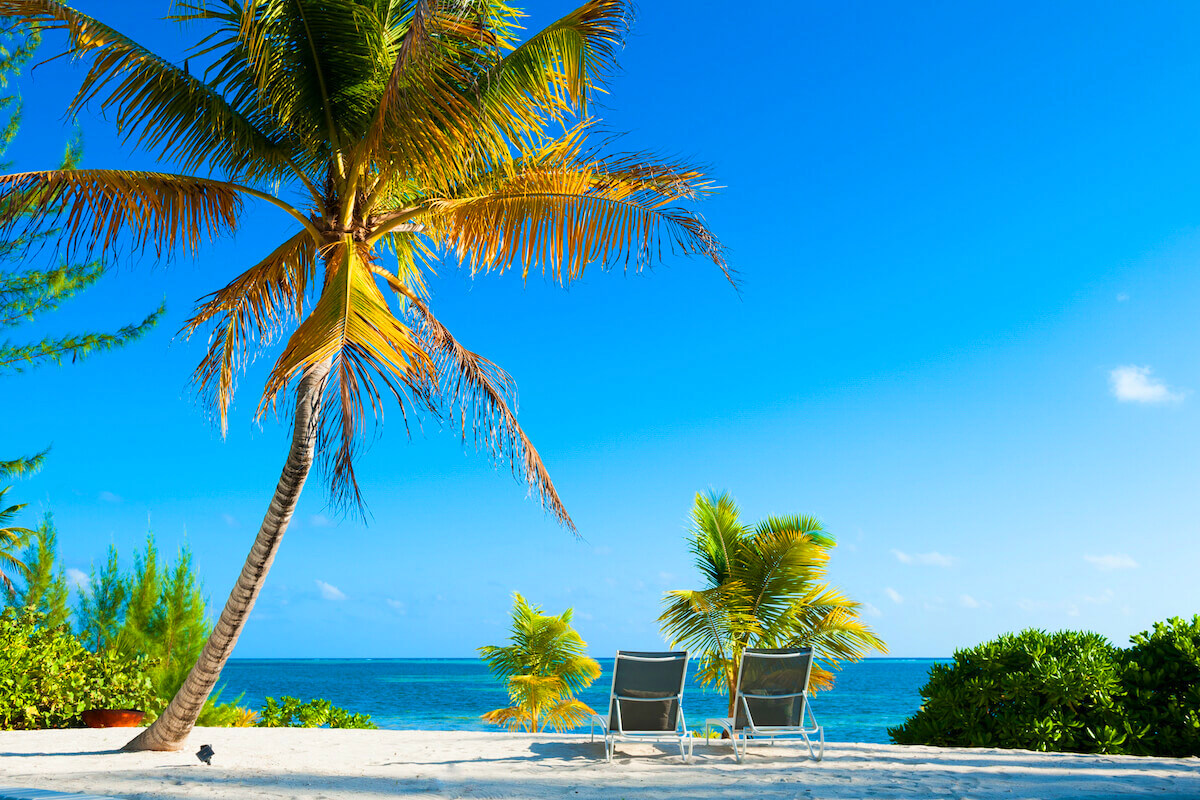 If you want to stay in a family-friendly villa in the U.S. Virgin Islands, you'll love renting one of these properties. Each of these villas have been hand-selected for families by WhereToStay's experienced villa specialists. Follow the link to any of the properties on this list, and one of our experts will match you and your family with the Caribbean destination of your dreams.