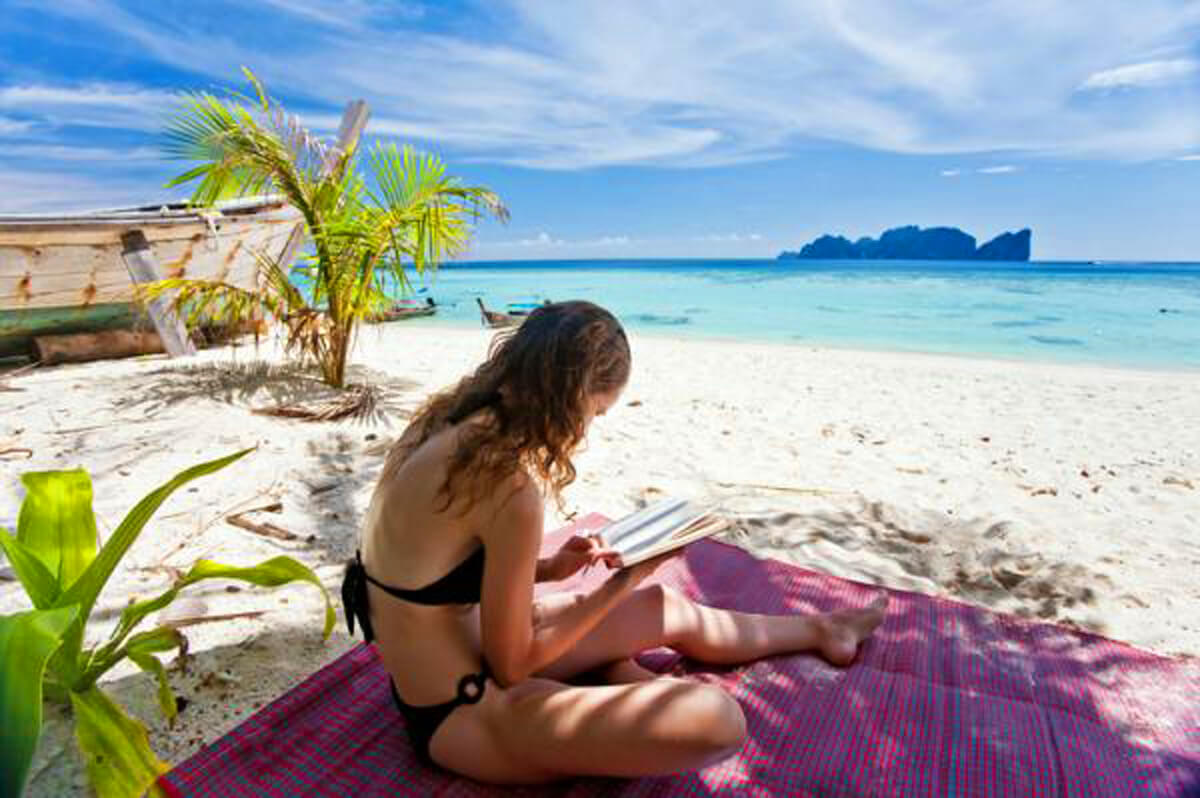 Summer will be here before you can say "cannonball!". You may not be headed to the Caribbean this summer (though you really should!). However, reading Caribbean-themed books by the pool or beach can transport you mentally – and that's almost the same, right? Okay, so it's not the same at all, but I tried.

Anyway - here are our Top Ten Caribbean Book picks. Grab your sunscreen and a fruity drink, and enjoy!

Caribbean by James A. Michener
This historical fiction novel takes the reader through 700 years of life in the Caribbean region beginning with the native Arawak. It's a gripping tale filled with romance, revolution, superstition and slavery. It's also 668 pages long, so this isn't your typical light beach read. If you're up for the challenge, it's totally worth it.

From Harvey River: A Memoir of My Mother and Her Island, by Lorna Goodison
Lorna Goodison mother, Doris was born and raised in Jamaica's Harvey River area, in the parish of Hanover. Goodison weaves beautiful prose of family history and island lore.

Island Beneath the Sea: A Novel, by Isabel Allende
Zarite -- known as Tete – was Born a slave on the island of Saint- Domingue. She finds socale from her brutal world through the voodoo loas she learns from her fellow slaves. Enter twenty-year-old Toulouse Valmorain, who arrives on the island in 1770 to run his father's plantation. Not an easy task, he relies on the services of his teenaged slave. Spanning four decades, this book brings to life intertwined lives of Tete and Valmorain.


Wide Sargasso Sea, by Jean Rhys
Set in Jamaica in the 1830s, Wide Sargasso Sea was inspired by Charlotte Bronte's Jane Eyre. The book is a bit of a prequel – telling the story of Creole heiress Antoinette Cosway, the woman destined to become Mr. Rochester's mad wife, Bertha. You'll dig this if you liked Jane Eyre - or just want to know more about Bertha, the "madwoman in the attic". Reading Jane Eyre is not a prerequisite, however.

Breath, Eyes, Memory by Edwidge Danticat
Twelve-year-old Sophie Caco is sent from her poor Haitian village of Croix-des-Rosets to New York, to be reunited with a mother she barely remembers. There she discovers secrets that no child should ever know, and a legacy of shame that can be healed only when she returns to Haiti--to the women who first reared her. Edwidge Danticat is an amazing author – her books often bringing to life the beauty and heartache of her native Haiti.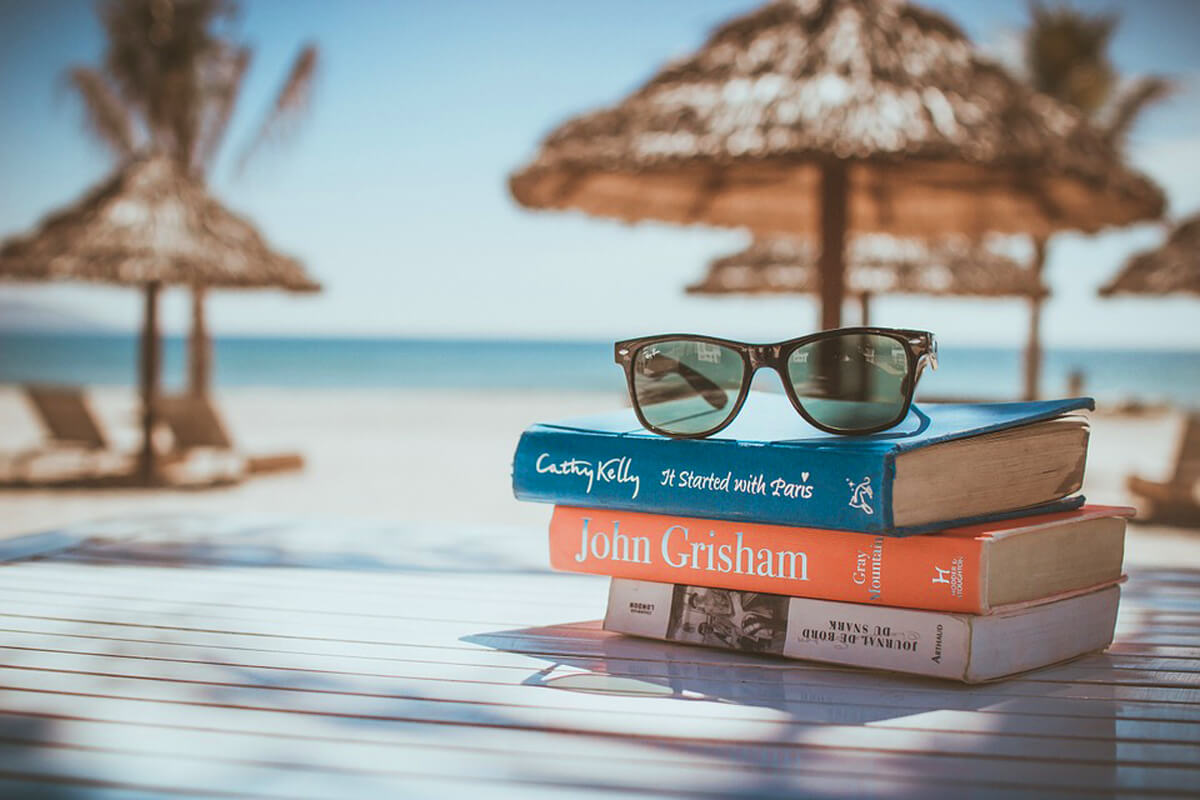 In the Time of the Butterflies, by Julia Alvarez
Near the end of the Trujillo dictatorship in the Dominican Republic in 1960, three young wives and mothers who are assassinated after visiting their jailed husbands. This is their story. Although a fictional novel, the book tells the true story of the Mirabel sisters murdered for their part in an underground plot to overthrow the government. In the Time of the Butterflies is an American Library Association Notable Book and a 1995 National Book Critics Circle Award nominee.
Pirate Latitudes, by Michael Crichton
After Michael Crichton's unexpected death in 2008, the manuscript for Pirate Latitudes was found among his papers. Published in 2009, this is the tale of Charles Hunter, a privateer hired by the governor of Jamaica's Port Royal to steal a Spanish galleon (El Trinidad) and its cargo of gold treasure. The premise is simple, and the "swashbuckling meets caper novel" theme makes it an exciting read. It's a nice cap on the literary life of Crichton, though he has been missed by many readers.
A Brighter Sun, by Samuel Selvon
This coming of age novel takes place on the island of Trinidad during the midst of the turbulence of World War II. The main character, Tiger, is a boy of Indian ancestry forced to marry at the age of 16. Readers are given a glimpse of the prejudices and struggles that plagued this beautiful island during that time – and how it changed Tiger during his journey to find his independence.
A Salty Piece of Land, by Jimmy Buffet
Forced to the leave Wyoming or face jail, cowboy Tully Mars escapes to the island of Cayo Loco. This colorful story provides a bit of personal reflection and good dose of humor. While Mars comes across some entertaining characters – rock stars, sailors, seaplane pilots and ghosts; it's his bizarre encounter with an eccentric 102-year-old sea captain that changes his life forever.
Doctor No, by Ian Fleming
No Caribbean book list would be complete without one Ian Fleming nod. In this 6th book in the James Bond series, Bond travels to the Jamaica to investigate the mysterious disappearance of a secret service team. The book picks up just where From Russia With Love left off. As expected, there are deadly assassins, sexy femmes fatales and non-stop action.
Feeling inspired to plan a summer getaway? Be the protagonist in your own Caribbean story and explore islands like Jamaica and the Dominican Republic firsthand. For the
best luxury vacation villas
, book through WhereToStay.com!