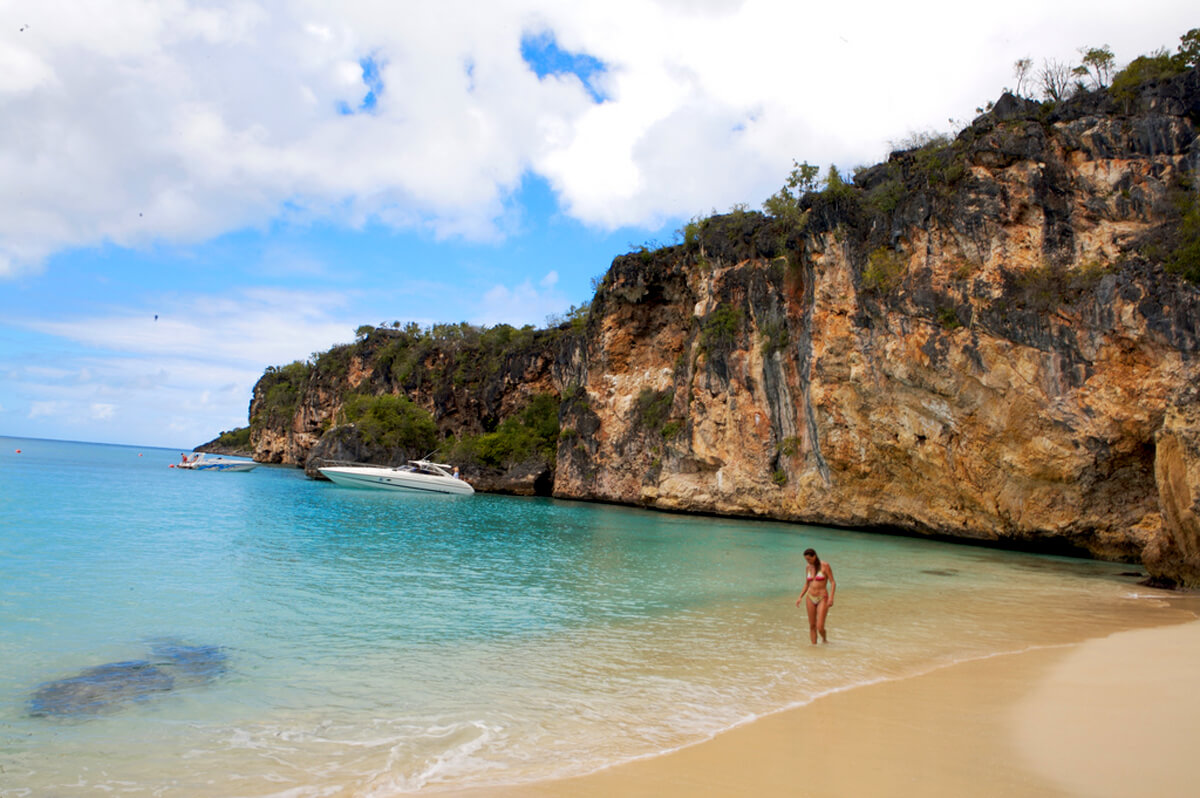 There's no denying the fact there are endless things to see, foods to try, and places to experience in the Caribbean. Instead of listing a specific category, we thought it would be fun to find all these things for letters of the alphabet. Maybe we have too much time on our hands, or perhaps we've just taken too many road trips with children. Either way – here goes:

Anguilla beaches - twelve glorious miles of them. All powder white-sand, pristine, and more often than not, mostly deserted. If you seek the ideal beach getaway, you can't get much better than Anguilla.

Blue Mountain Coffee. Maybe it was the fact that it coincided with my first trip to Jamaica, but my first sip of Blue Mountain Coffee was a near religious experience. It's mild and not bitter, and it often makes my birthday wish list.

Camping at the beach. Unless you are super high maintenance or have an aversion to nature, I can't think of a better way to experience the beauty of the Caribbean. Cinnamon Bay Campground, in St. John, USVI offers tents, cottages, and bare sites near the beach or tucked among the trees.

Da Conch Shack is located in Providenciales (above Blue Hills Beach), Turks and Caicos, it's pretty much an institution. Insanely fresh conch can be prepared fried, cracked, spiced – however you want it. If lobster's in season, you should get that, too.


English Harbour 5 Year Rum. This Antigua gem has been voted one of the ten most remarkable rums by Forbes Magazine. One taste, and you'll see why we included it on our list.

Floating Bridge. Found on Curacao, The Queen Emma Bridge stretches across St. Anna Bay. It links the Otrobanda and Punda quarters of the capital city Willemstad. It's an often photographed, iconic landmark – and a great spot for people watching.

Garifuna Settlement Day is a public holiday in Belize. It takes place on November 19th, and commemorates the arrival of the first Garifuna in 1832, after being exiled from the Grenadines by the British army. Participants enjoy parades, dancing and street music.

Horseback rides through rainforests are fun, too. Sometimes outfitters offer both in one tour.

Iguanas. You're likely to see them a lot during your visit to the islands. They're harmless and, in my opinion, rather cute. Some places, like the Queen Elizabeth II Botanic Park in Grand Cayman, are preserving the more endangered of the iguana species. Other islands, like Bonaire, make use of their over population of reptiles by adding it to the local menu. Soup's on!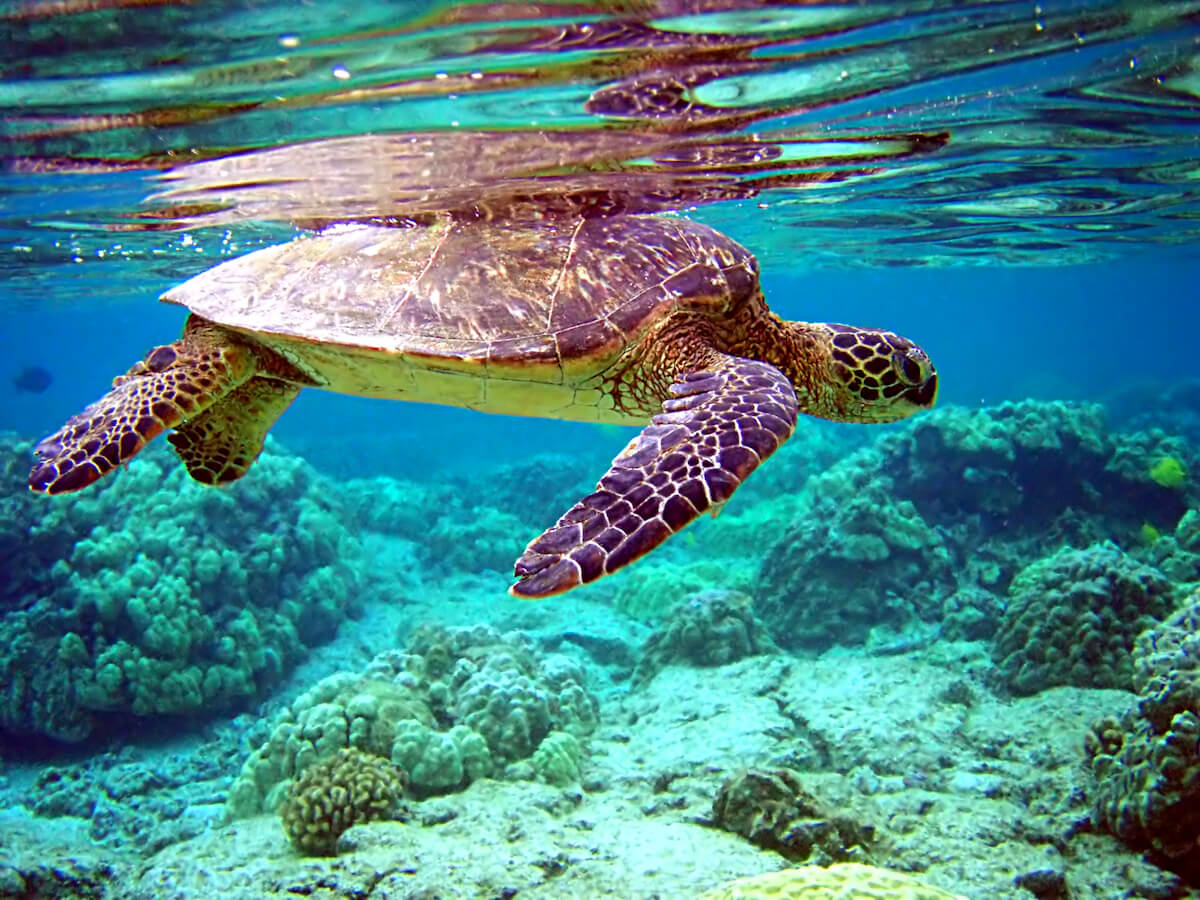 Junkanoo is a street parade celebrated throughout towns across the Bahamas. It's held every Boxing Day, New Year's Day, and most recently during the summer on Grand Bahama. Nassau, the capital, is where the biggest action takes place.

Kayaking. Whether you tool around the mangroves or opt for an ocean excursion, kayaking in and around any of the islands yields remarkable views and a great workout.

Limin. Although originally credited to Trinidadians, this slang term for hanging out or just "chillin" is commonly used throughout the Caribbean. It usually takes a person a couple of weeks post-Caribbean visit to remove it from their everyday vocabulary.

Music. Nothing puts me in a Caribbean state of mind quicker than listening to the music of the islands. The Caribbean certainly boasts a diverse genre - Calypso, Raggae, Soca, and Punta (among many others).

Nassau Rum Festival. Coming up in February (21 – 23), Nassau will host its first Rum Festival. Visitors can enjoy samplings, cocktail competitions, and master classes on rum. Cheers!

Out Islands. While you're at the Nassau Rum Festival, why not head over to the Out Islands? Considered the quieter side of the Bahamas, the Out Islands are perfect for honeymooners or folks who really want to escape. Bimini, Harbour Island, San Salvador, Exumas, and Eleuthera are some stops to consider.

Paddle Boarding on Sint Maarten is a fun way to work off those rum punches. At Pinel Island, you can check out the reef for sea turtles, stingrays, and maybe even barracuda.

ActionQuest Adventure Camps. With camps in the BVIs and the Leeward Islands of the Caribbean, ActionQuest provides water based summer adventure learning programs for teens. Students can learn just about everything from introductory or advanced sailing and scuba to cultural immersion and tropical marine biology.

Roti could probably be considered Caribbean "fast food". Roti is a flour wrap or pancake that's like a tortilla, but lighter. It's filled with different foods like curried goat, chicken, shrimp, or channa (chick-peas).

Sea Turtles. At the Cayman Turtle Farm on Grand Cayman, you can swim with the turtles, learn from exhibits and attractions, or splash around in the largest swimming pool on the island.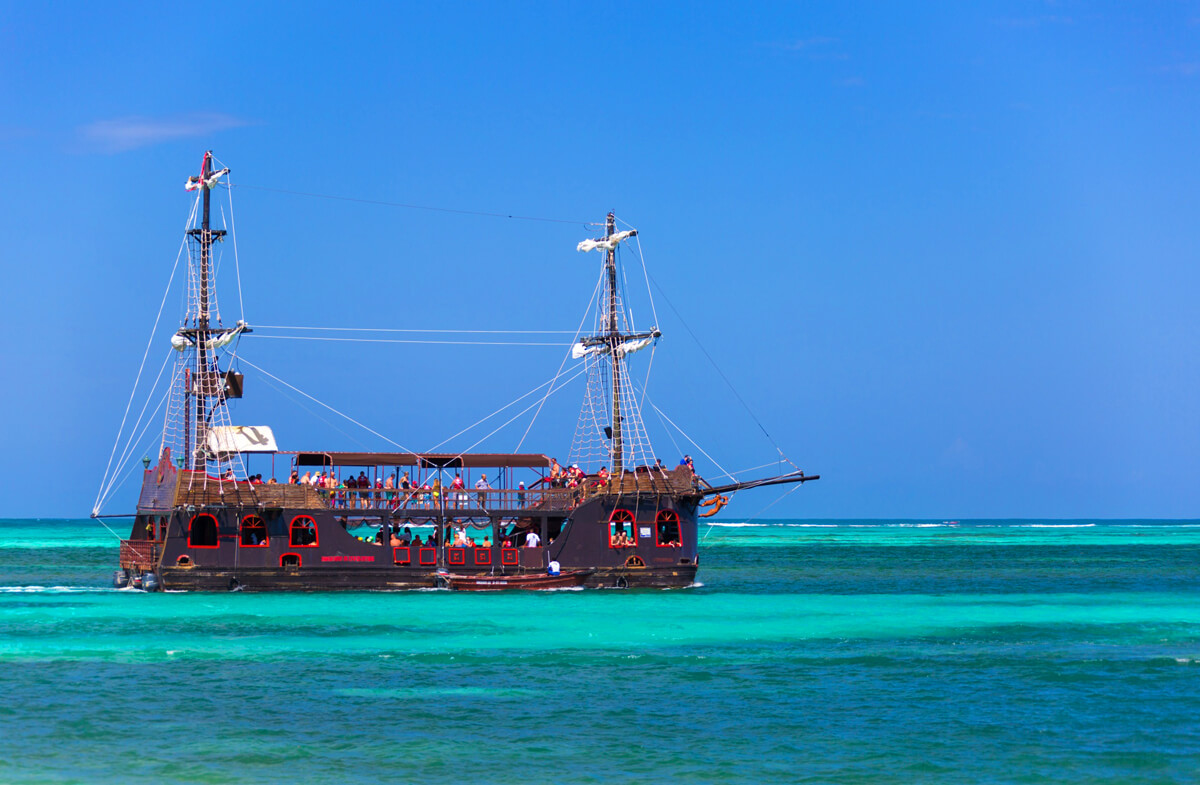 Tortola sailing. Chartering a yacht and sailing around the BVIs would probably top the list of dream trips for anyone. A variety of companies offer sailing charters and motor yacht vacations – bareboat or crewed.

Underwater Sculpture Park. Located in Grenada, this is the world's first underwater gallery, and features the work of artists Jason deCaires Taylor, Troy Lewis, and Rene Froehlich. Haunting and beautiful, the sculptures are made predominantly of rebar and concrete becoming a sort of reef which marine life affixes to over time.

Villas are easily the best way to experience the Caribbean. For budget conscious travelers, utilizing the kitchen can save money on meals. Vacationers seeking privacy won't have to worry about crowded resorts. It's like being home – but way better.

Whale watching in Salt Cay, Turks and Caicos Islands. Salt Cay is in the center of the humpback whale's yearly migratory route to their mating and nursery area north of the Dominican Republic. It is estimated that between 3,000 and 5,000 whales pass through between December and mid-April each year. If you're into whales, it's a good time to visit Turks and Caicos!

X marks the spot…Pirates! Hey, if you can come up with an "x" for the Caribbean, please write it in the comments below! Now, we're not talking the hunky and endearing Johnny Depp version. We're talking about true pirates - the violent, desperate thieves who terrorized the Caribbean. A few who come to mind are Edward "Blackbeard" Teach, Anne Bonny, Mary Read, and Henry Avery.

You! As in – Wish YOU were here! If you've never visited the Caribbean, make this YOUR year. We can help make that happen – just give us a call.

Ziouka Glaces, Martinique. The artisan glacier creates unique local flavors that allow you to experience the diverse island of Martinique through your taste buds. Expect a bit of a queue, but it will be worth it.