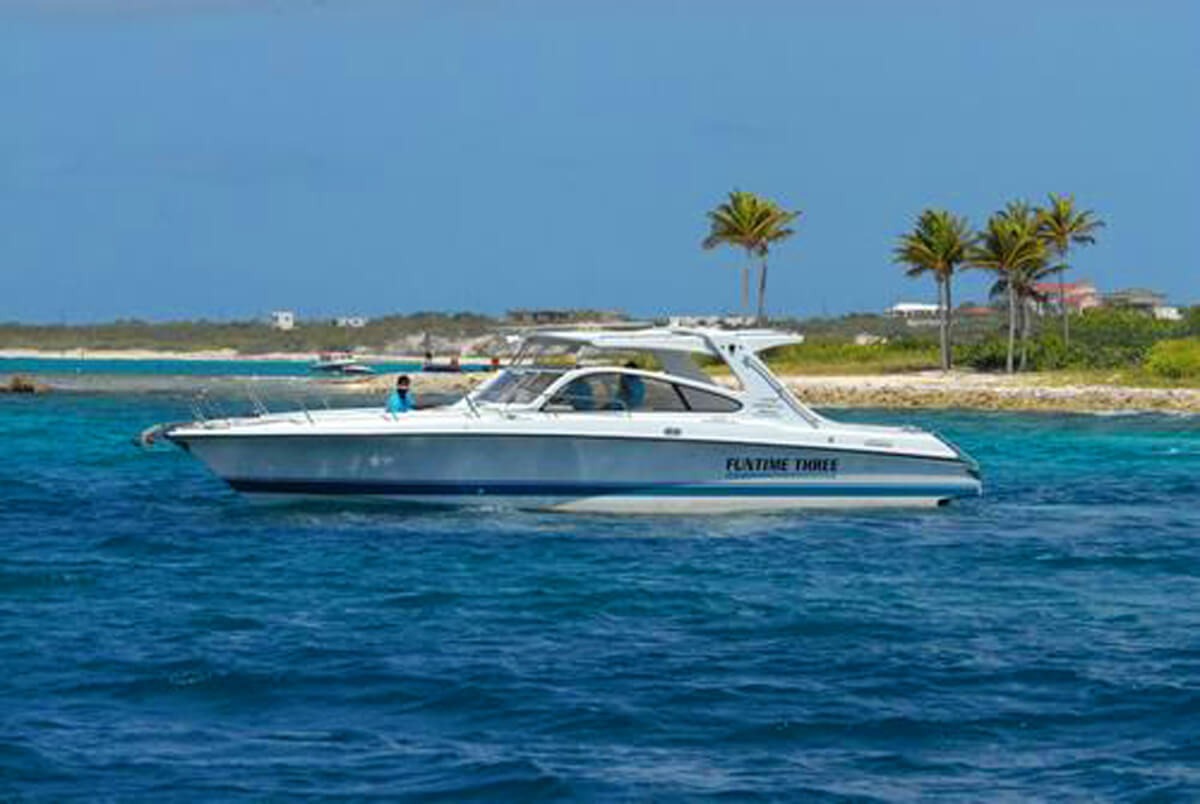 Many Anguilla visitors are probably already familiar with FUNTIME Charters sea shuttle service. With their fleet of six powerboats, they provide shuttle service to and from St. Maarten airport, St. Barths, and offer private charters for excursions.

Their new sea shuttle schedule has made it even more convenient to get to Anguilla! It now includes a nightly run from the St. Maarten airport (at 10:30 pm). It meets the late American flight arriving from Miami and takes you directly to Blowing Point, Anguilla. Also, a 7:00 pm shuttle will depart from St. Maarten to Anguilla that connects with Jet Blue and Insel flights arriving from San Juan.

In addition, a dinner ferry will leave Anguilla at 5:30 for those wishing to dine in St. Maarten (returning at 10:30 pm).

For more information regarding schedules and services, contact FUNTIME Sea Shuttle Service at 866.344.0047 or visit their web site at: www.funtime-charters.com.