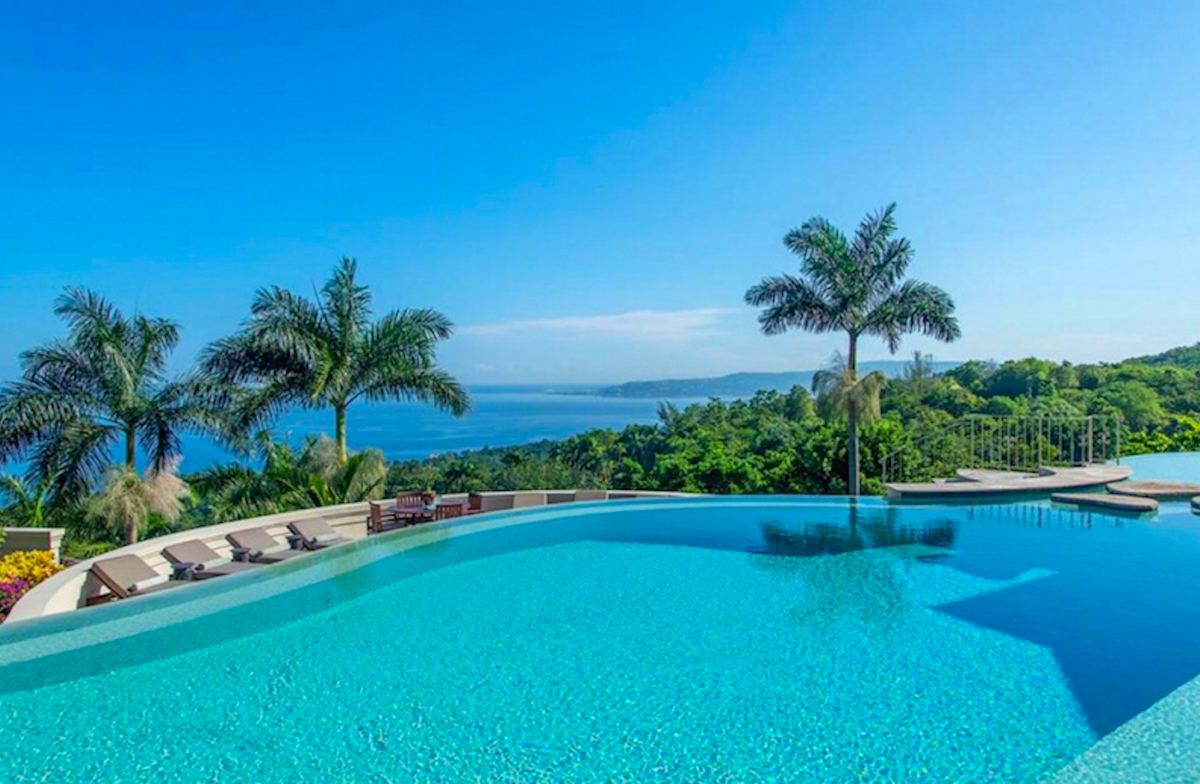 Within minutes of stepping onto the grounds, you'll feel like king or queen of the world. Perched atop one of Jamaica's highest mountains,
Silent Waters
offers sweeping views of Montego Bay and the azure Caribbean Sea.
The stunning scenery doesn't end there. This is easily one of the most luxurious villas on the island. With exquisite touches like Travertine marble, hand-carved Balinese teak doors, and a gorgeous infinity-edged swimming pool, Silent Waters is the perfect retreat for guests who seek the best.
Expect the utmost privacy here. Silent Waters is located within a gated community, and rests on 18 acres (which includes 12 buildings, a private tennis court and a helicopter pad). A stroll around will reveal brightly hued gardens accented with Thai, Chinese and Balinese statues. Sparkling pools and lily ponds create a sense of tranquility between living spaces in the compound.
The focal point of the property is definitely the 900-square-foot Main Pavilion. Sliding glass doors disappear into pocket walls to open the central Pavilion. Talk about a serious postcard view – you'll find it here! The Pavilion offers a panorama of sky, sea and mountains. It also opens to a marble terrace, infinity-edge swimming pool and sunning area that look out over the Caribbean Sea and Montego Bay. What more can you ask for in a vacation environment?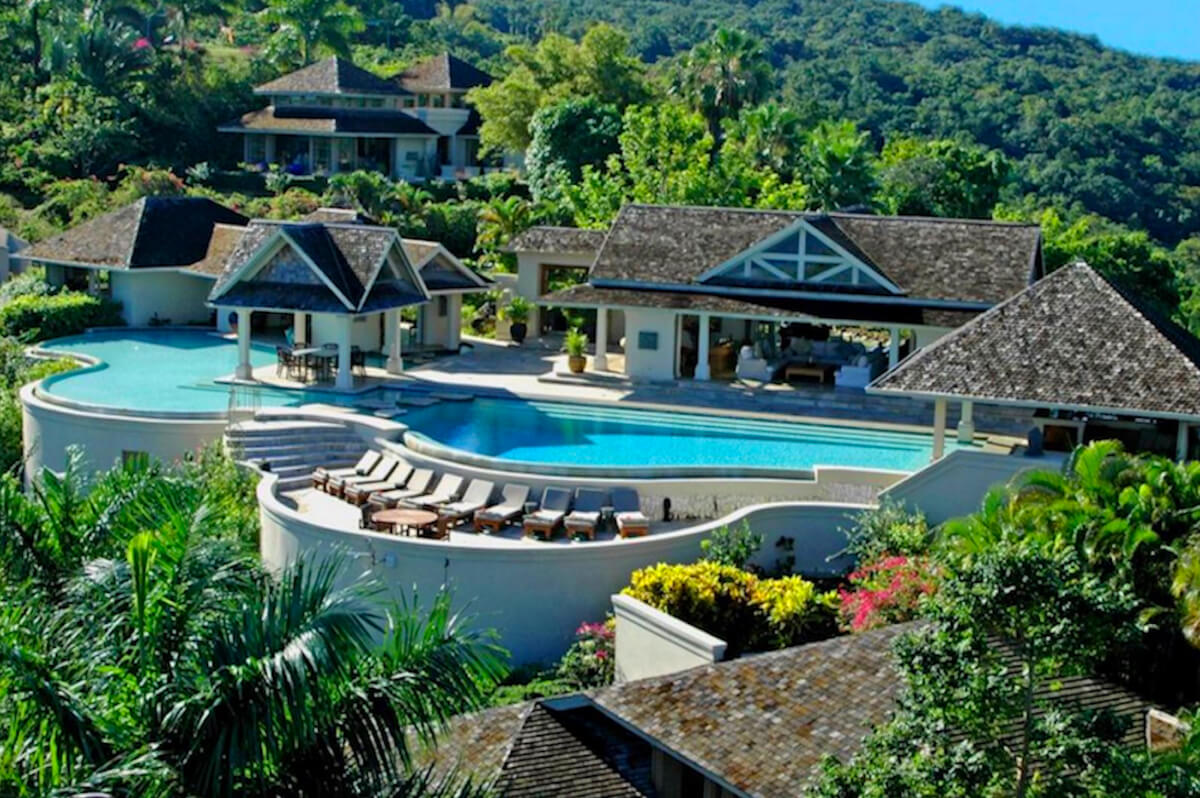 Your time here also includes friendly and helpful staff. A property manager, office assistant, head chef, assistant chef, food servers, housekeepers, butler, bartender, gardener, and several others will be on hand to insure your stay is worry free.
There are five villa suites available that can accommodate as many as 18 guests. Silent Waters is perfect for a small wedding party, a larger family, or a few couples traveling together. By adding in the owner's private villa (one bedroom), Silent Waters accommodates up to 20 people.
If you crave some beach time, you can venture off the mountain and find one within 15 minutes. You can also enjoy one of four PGA class golf courses that are within 30 minutes away. Book your stay at
Silent Waters
and have the best Jamaican vacation ever.