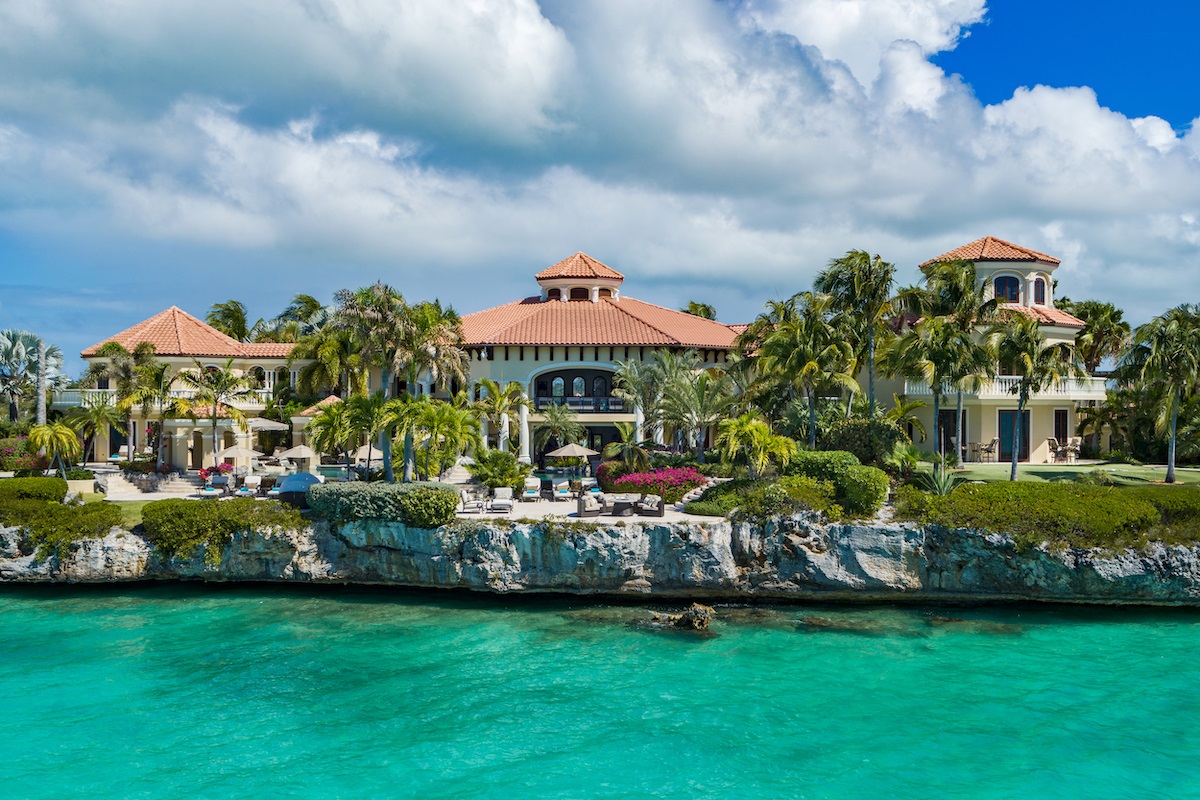 You've sat at home long enough. It's time to book your next Caribbean getaway! Shake off the doldrums of 2020 and treat yourself to a luxurious vacation in
Turks & Caicos
. Emerald Cay is one of our favorite new villas in the area for large groups. This man-made, private island has everything you could possibly want in a luxury vacation rental, all with the added bonus of being extremely secluded from crowds. Social distancing has never been more opulent!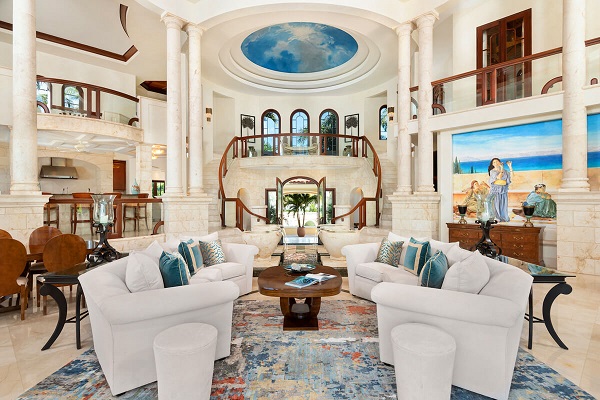 Emerald Cay is six years in the making and encompasses two acres of tranquil, oceanfront property. A remote-controlled swing bridge connects the island to the rest of Providenciales, and the cay enjoys the same gorgeous ocean views as Sapodilla and Taylor Bay. Every detail and amenity emphasizes luxury, elegance, and convenience. The island's ample waterfront gives guests direct access to kayaking, paddle boarding, and hidden beaches. A Turkish marble driveway leads into a breathtaking entryway with hand painted frescoes, soaring pillars, and vaulted ceilings. Guests can entertain themselves in the villa's home theater, three-story library, two infinity pools, volleyball courts, or fitness center. A butler and housekeeper tend to every need, and a private chef prepares every meal.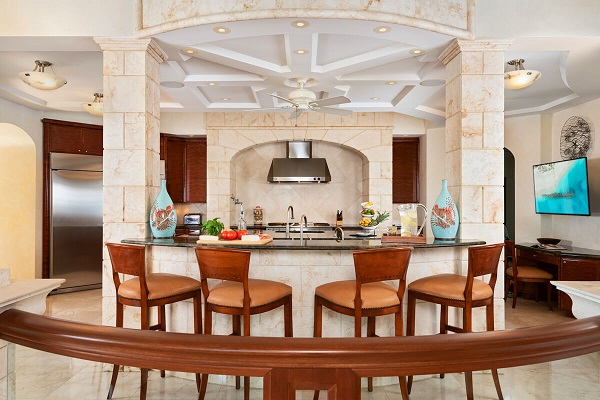 Give your loved ones the tropical escape of a lifetime. Mark your calendars and start the new year off right with a Turks & Caicos luxury vacation. https://www.wheretostay.com/Emerald_Cay-turks_and_caicos-villa-732 to learn more about Emerald Cay or contact one of our villa specialists to start planning!