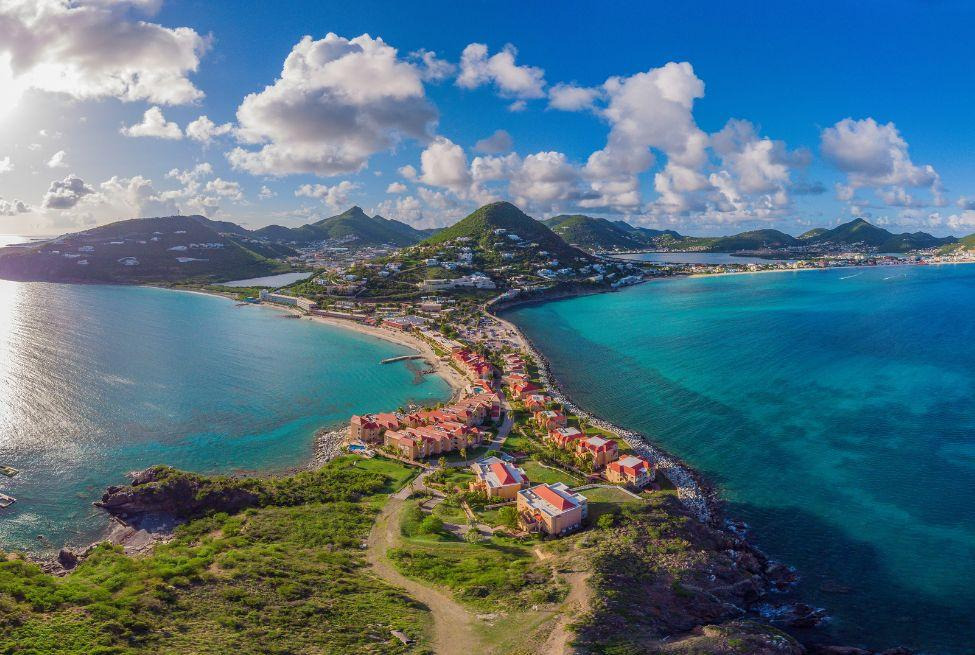 Get ready to discover the Caribbean's most captivating hidden gem St. Martin. This little island may be small, but trust us, it's bursting with unique charm and a whole lot of intrigue.
While every Caribbean island has its own distinct flavor, St. Martin is like that irresistible dessert you just can't resist. What makes it so special, you ask?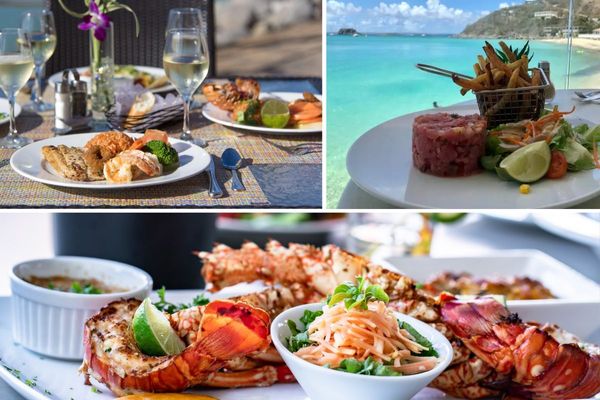 1. A real foodie's dream! With its delightful mix of cultural influences, it's no surprise that St. Martin is a top culinary hotspot in the Caribbean.

Here, you'll encounter a mouthwatering fusion of European, North American, Latin, and even African flavors, all complementing the delicious local cuisine. The island boasts a lineup of internationally acclaimed chefs who whip up culinary magic at various kitchens.

For the crème de la crème of French-inspired fare, head to Marigot, the French capital, while the Dutch side offers a delectable dining scene centered around the picturesque fishing village of Simpson Bay. Bon appétit!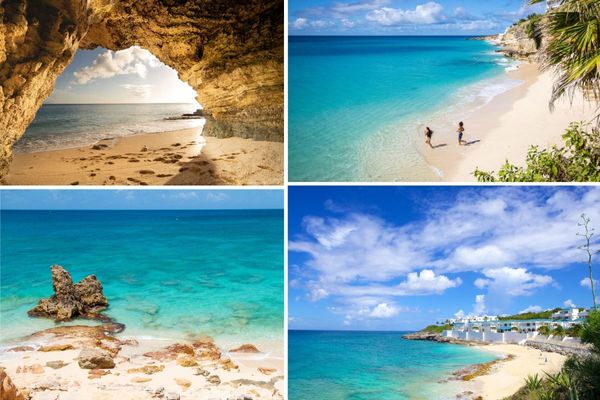 2. With 37 square miles of pure tropical wonder, St. Martin flaunts 37 glorious beaches too.

Each beach has its own unique charm and something special to offer. Sure, everyone knows about Orient Bay Beach—it's the superstar, with its stretch of powdery white sand, beach bars, restaurants, and all sorts of fun equipment for rent. But wait, there's more!

The real treasures are the hidden gems tucked away in remote corners of the island. Want an adventure? Take the Cul-de-Sac hike up north to discover Petit Cayes, a pristine bay hugged by lush green hills, practically untouched by crowds.

Or, channel your inner explorer and navigate your way through the intriguing ruins of La Belle Creole Resort near Sandy Ground. Guess what you'll find? The tranquil Little Bay, a hidden paradise waiting just for you.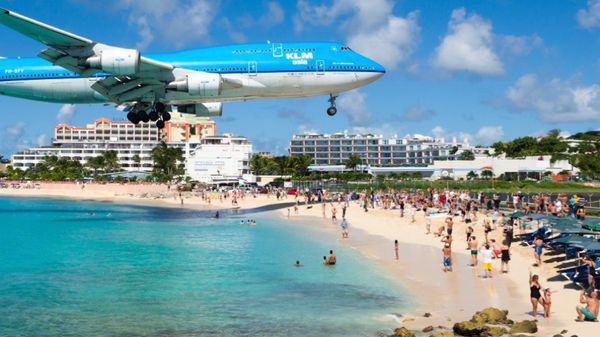 3. Princess Juliana Airport and Maho Beach are a double dose of excitement in the Caribbean, where sun, sea, and aviation collide to create unforgettable memories!

Picture yourself basking in the tropical sunshine on Maho Beach, the quintessential Caribbean paradise with its soft, golden sands and crystal-clear waters. It's the kind of spot where relaxation usually takes center stage. But every so often, the tranquility is pierced by the thunderous roar of a jetliner flying just a stone's throw above your head! Yes, you read that correctly. Those mammoth aircraft from Princess Juliana Airport descend to their runway with such precision that you can practically count the rivets on their underbelly. Sunbathers turn into spectators, and the beach becomes a front-row seat to aviation awesomeness.

If you're feeling particularly adventurous (and perhaps a tad brave), you can make your way to the airport's fence. It's not for the faint of heart as massive 747 jets unleash their thunderous power as they take off, just a few yards away. The sheer force of those roaring engines creates a windstorm that'll leave your hair standing on end.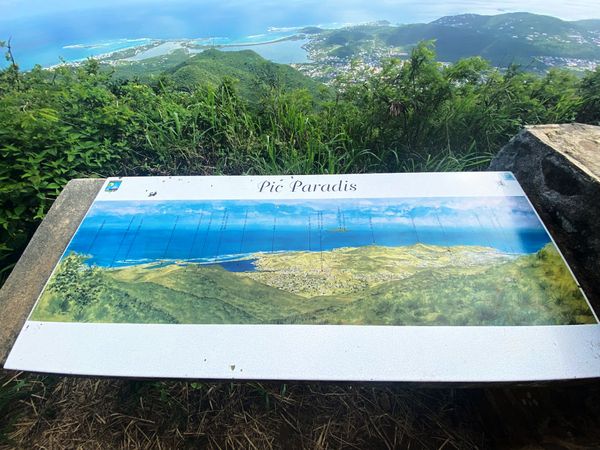 4. Getting to Pic Paradis, the highest point on St Martin, is an adventure in itself.

St. Martin Island is like a green roller coaster ride! At its heart, you'll find the star of the show, Pic Paradis, standing tall. Getting there is a breeze – just a ten-minute drive from the Marigot-Grand Case road, followed by a short and sweet ten to fifteen-minute stroll. And don't worry about getting lost; friendly 'VIEW' signs will be your trusty guides, leading you straight to the Pic Paradis viewpoint.

Once you reach the top, prepare to be wowed by a jaw-dropping view of the island's northeastern side. As you turn south, you'll spot a few fancy villas showing off their stunning views. As you keep climbing, you'll stumble upon some spots that give you sneak peeks into the lush rainforest draped over the hills. Just remember, the road to the summit is pretty narrow, so finding a good place to pull over is a bit like finding treasure. But when you do, take a break, and don't forget to admire the charming butterflies dancing through this magical landscape!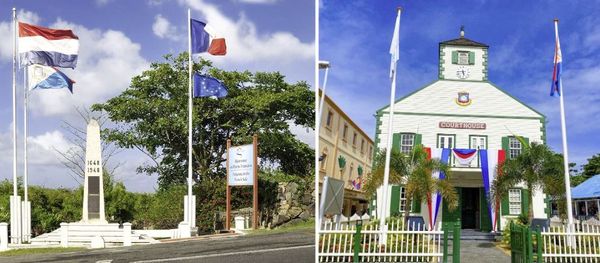 5. Here's a fascinating tidbit about St. Martin - it's the smallest island in the world that's split right down the middle into two totally different nationalities.
Yep, you heard that right, it's like a tropical yin and yang. On one side, you've got the French flair of Saint Martin, complete with the smell of fresh croissants in the air, charming sidewalk cafes, and a laid-back, je ne sais quoi vibe. You can almost picture yourself strolling through the streets of Paris with a Caribbean twist.
Then, just a hop, skip, and a jump across the border, you're in Dutch territory—St. Maarten! Here, you'll find a bustling hub of colorful buildings, a vibrant nightlife scene, and some of the friendliest folks you'll ever meet. It's like the carnival never left town!
So, whether you're craving a little "bonjour" or a hearty "hallo," you can get it all on this tiny island. It's the ultimate double-dip destination for those who love a bit of cultural diversity with their sunshine!
How about a getaway to St. Martin? We've got a fantastic selection of vacation properties in St Martin which will be perfect for your next island adventure.

The WhereToStay team is here to assist you in finding the ideal property to explore this island paradise. Reach out to us, and we'll make sure you get there hassle-free. U.S. readers can dial 800-869-8017 to chat with one of WhereToStay's Caribbean villa experts, while international readers can give us a ring at 214-350-6220.