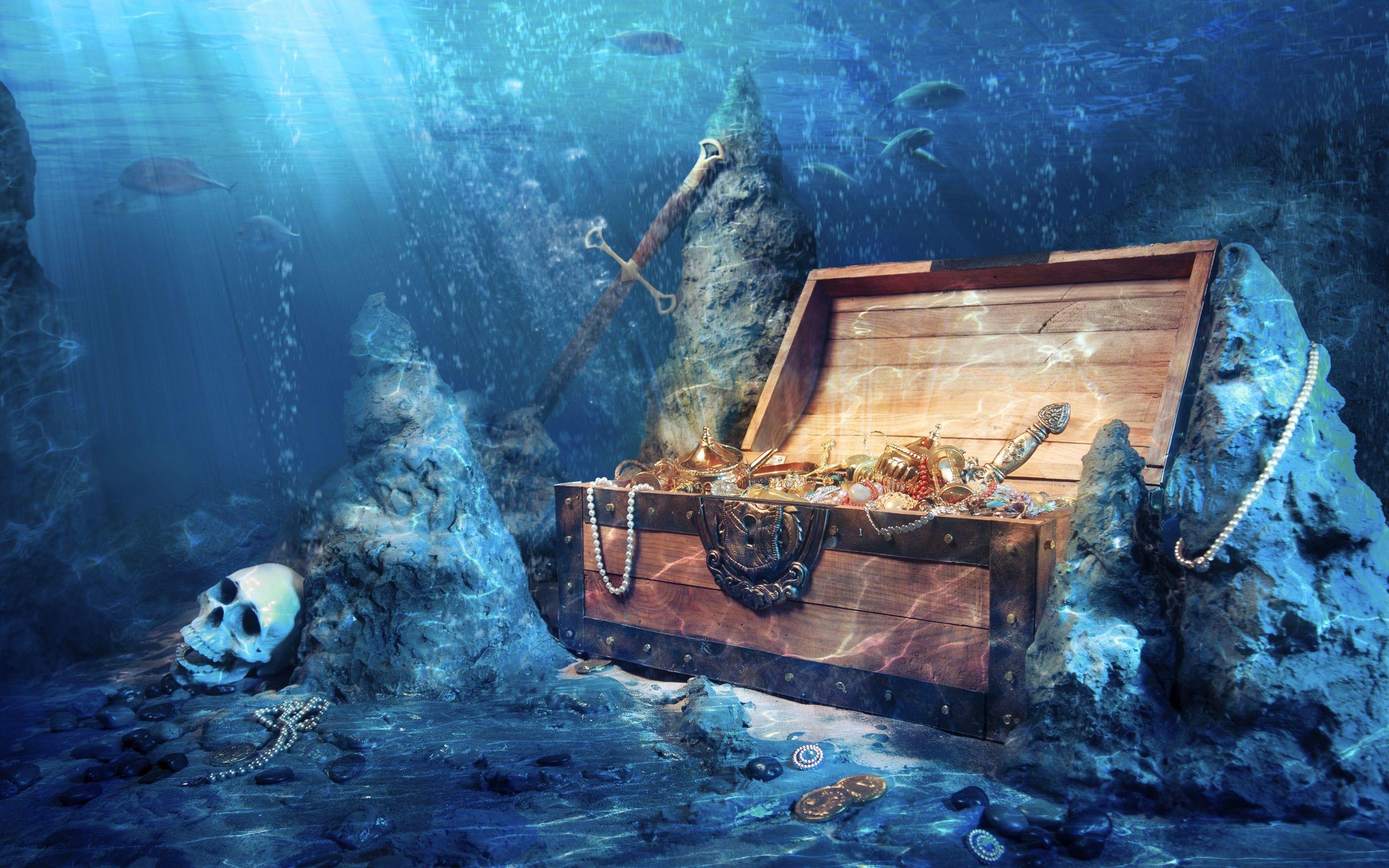 Grab yer eye patches and cutlass, and get ready to set sail for one of the most exhilarating events in the Caribbean - Pirates Week in the beautiful Cayman Islands!
This annual extravaganza transforms the islands into a thrilling pirate paradise, where adventures, treasures, and salty sea air await ye. It's a swashbuckling celebration of Caymanian heritage, culture, and the legends of the high seas! Running for over 40 years, this event is a true Caribbean gem that draws buccaneers, landlubbers, and treasure seekers from across the seven seas. Get ready to be swept off your feet with a treasure chest of thrilling activities and events for pirates of all ages.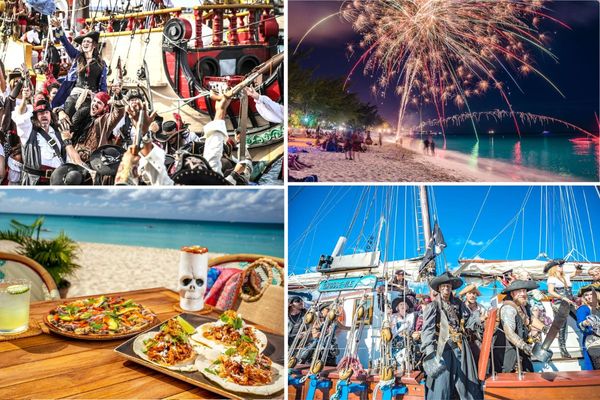 Here's a taste of what ye can expect:
Pirates Landing: The festival kicks off with a bang as pirates storm the shores of George Town Harbor. Watch as the Cayman Islands transform into a pirate haven, complete with pirate ships and buccaneers rappelling from the mast! Join the parade of pirates, floatin' vessels, and vibrant costumes that wind their way through the streets.

Food, Glorious Food: Indulge in local cuisine and Caribbean delights at the Food Festival. Savor the flavors of the sea, jerk chicken, and other mouthwatering treats. Wash it all down with a bottle of rum.

Fireworks Extravaganza: As the sun sets over the Caribbean, prepare to be dazzled by the breathtaking fireworks display that lights up the night sky. It's a spectacular sight!

The primary festivities take place in George Town, making it the ideal location for booking your accommodations. Nonetheless, for a more enjoyable experience, you may want to consider reserving a beachfront villa where you can gather with friends and family. This way, you can extend the festivities and transform your visit into an unforgettable vacation.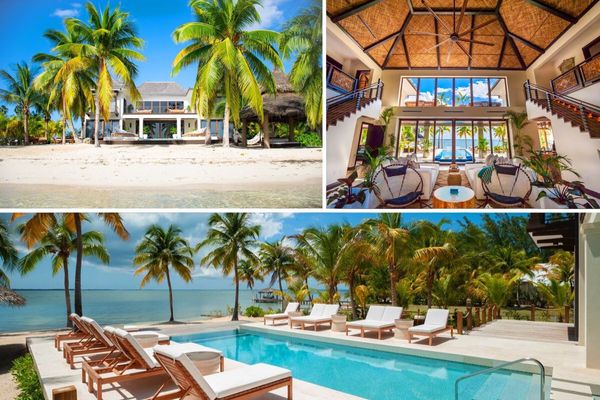 Kempa Kai is a luxurious beachfront villa located on the Water Cay peninsula near Starfish and Rum Point in the Cayman Islands. This stunning villa features 9,000 square feet of modern, Balinese-inspired design. It is surrounded by a nature preserve teeming with diverse sea life, making it an ideal spot for activities like kayaking, paddleboarding, snorkeling, and leisurely strolls along the child-friendly beach with gentle waters. The villa is shaded by palm trees, and its wooden decks offer beautiful views.
An infinity pool is situated on the oceanfront deck, with a hammock between two palm trees and a hanging daybed beneath a thatched-roof palapa further down the beach. Guests can also enjoy sunset views from the rooftop deck or sip cocktails at the outdoor bar.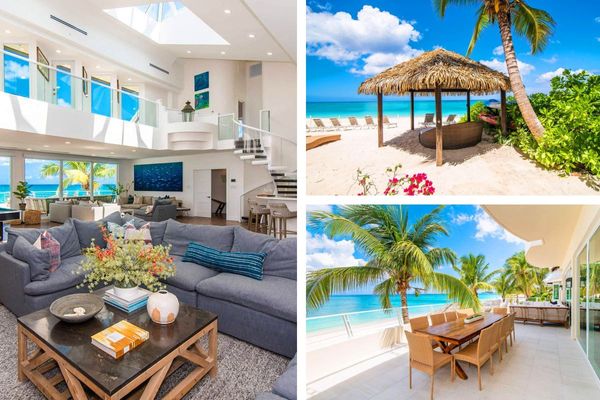 If you're in search of a private beachfront retreat for your group of 17 guests, look no further than Seascape. This spacious abode boasts ample room and stunning ocean views thanks to large windows on every floor. With six bedrooms, three floors, and an extra room featuring two sleeper sofas, there's space for everyone. Enjoy waking up to the ocean breeze on balconies that span the entire length of the house on each floor.
Seascape offers a plethora of amenities to keep everyone entertained and content. You can indulge in games of pool, relax in the hot tub, or gather in the expansive entertainment room. And the best part? Seven Mile Beach is just steps away from your doorstep.
If you plan to attend, make sure to check the event's official schedule and book accommodations in advance, as it's a popular time to visit the islands.
If you're interested in any of the properties above, click on the villa's name in blue and you'll be led to the property's booking page. U.S. readers can call 800-869-8017 to contact one of WhereToStay's Caribbean villa experts, and international readers can call 214-350-6220.