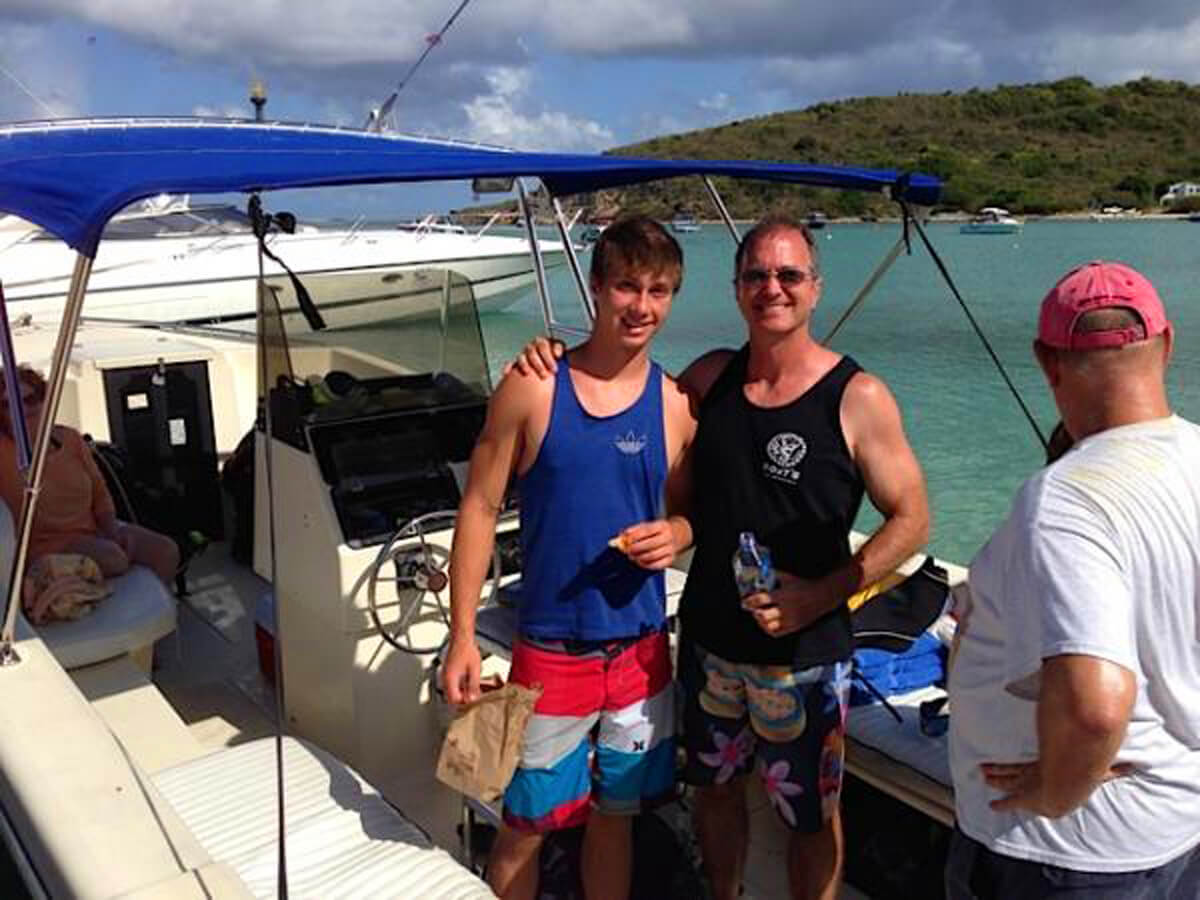 When we have a chance to go diving, Thom and I almost always jump on it. And for diving trips in Anguilla, Doug "Dougie" Carty is the "go to" guy. Thom and I were recently on the island, and we both knew that at some point between villa visits, spear fishing and learning how to kite-surf, we had to make time for a dive excursion with Dougie.

He comes from a line of underwater explorers and has grown up learning what it takes to get the most out of a dive. He is also a safety-conscious instructor having served many years as a P.A.D.I. dive-master. And from the moment you step on to "Desha," his boat sweetly named after his daughter, you realize just how passionate he is about sharing the diving experience with you.

Dougie's company, Special "D" Diving and Charters, is headquartered out of Sandy Ground, which is a great central jump-off spot to get to the best dive sites. And boy does Dougie know where to go to get the best scuba experience. We headed out to explore the reefs and wrecks of the Prickly Pear Islands, and while on our way Dougie prepared us for everything, giving depth information, explaining the specifics of the reefs and sunken ships, and telling us about the kind of marine life we would most likely encounter on our dive. It was obvious from this first brief from Dougie and his business partner, Pounkie, just just how knowledgeable they are of their surroundings.
In what felt like an instant, we were at the spot and rolling backwards into the water to wander down to the reef. The sights were astounding and there was so much to see! The angelfish and small schools of African pompanos glistened in the light as they swam around us, and it was so fun to watch crabs and lobsters darting in and around the reef's crevices. I even saw a couple of little sea turtles paddling around! There were several very small underwater critters that would have gone completely unnoticed if I had not had Dougie there to point them out to me.

After lingering around the reef for a bit, it was time to move on to the wreck site. Eerie and exciting don't even begin to describe what it is like to watch the silhouette of a sunken ship come into focus as you near it. My stomach dropped a few times at the magnificence of what I was witnessing, but with Dougie by my side, pointing out all of the colorful fish that call this place home and guiding me around the body of the ship, I felt a calm.

By the end of the dive excursion, Thom and I were beyond satisfied with what we had just done. Dougie's experience and expertise made the trip out with him well worth our time and money. Although I have gone on a number of dives in the last 20 plus years, the entire experience that Dougie and Pounkie provided for Thom and I supersedes most. His tours are definitely a must. (And when you come back to land, be sure to stop by his brother's food joint, Sammy's BBQ!)