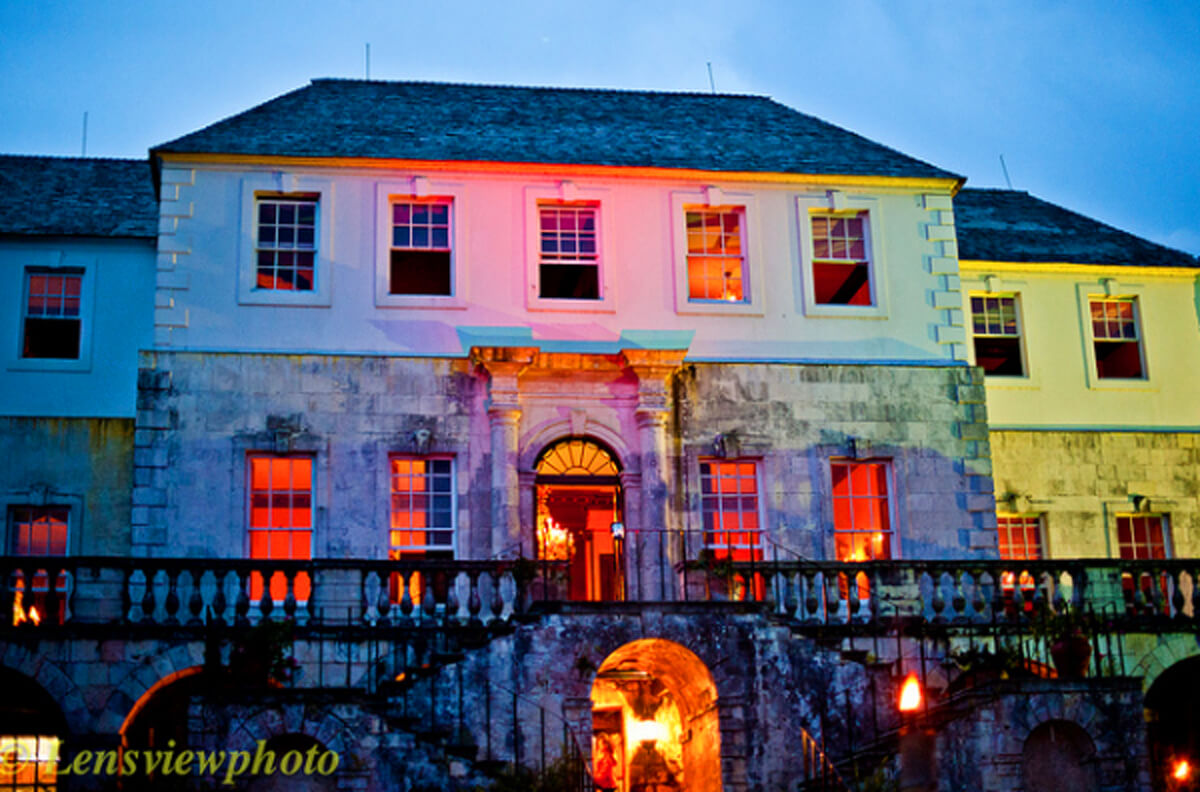 Whether your visit to the islands coincides with Halloween, or you like to be creeped out any time of the year, the Caribbean is a good place to look for things that go bump in the night. Here are a few places to add to your haunted itinerary. You might want to enjoy that rum punch before you venture out. There's no shame in a little liquid courage.
Eden Brown Estate, Nevis
Located on the eastern side of Nevis (near Butlers Village), you will find the ruins of Eden Brown Estate Great House and Plantation Grounds. It's been abandoned for quite awhile, so just the atmosphere will give you the willies. Built around 1740, it is the site of a wedding day tragedy that occurred in 1822. The groom and his best man killed each other in a duel (makes me wonder just what happened at the bachelor party!). The distraught bride-to-be never recovered, and became a total recluse. Locals say at night, you can often hear the sound of wailing and sobbing from the forlorn fiancée. At the end of your eerie journey, you can head home to the comfort and safety of your
Nevis villa or vacation rental
.
Rose Hall Plantation, Jamaica
Book a tour here to get the inside scoop on the legend of the White Witch of Rose Hall, Annie Palmer. Apparently, not content to live the life of your typical plantation owners wife, Annie killed her first husband. Her second and third husbands didn't fare too well, either. She was reportedly a voodoo mistress, and a cruel slave owner, as well (often ordering public whippings and torture sessions in the basement dungeon). Her ghost is said to haunt the plantation house, which is where a bar and restaurant are today. Look for a comforting
villa rental in Jamaica
you can end your haunted nights in at WhereToStay.
The Chase Vault, Barbados
What haunted sites list would be complete without a moonlit jaunt through a cemetery? Christ Church Parish Church in Oistins, Christ Church is where you'll find this mysterious burial vault. According to legend, every time this early 19th century vault was opened to receive a deceased family member, all of the existing lead coffins (that took eight men to lift) were in total disarray inside the vault. Each time, the coffins were put back in place and the vault sealed securely. Yet every time it was re-opened, onlookers were met with another disturbing scene. Complete your spooky trip by booking a peaceful
Barbados villa
with a bevy of luxurious amenities!