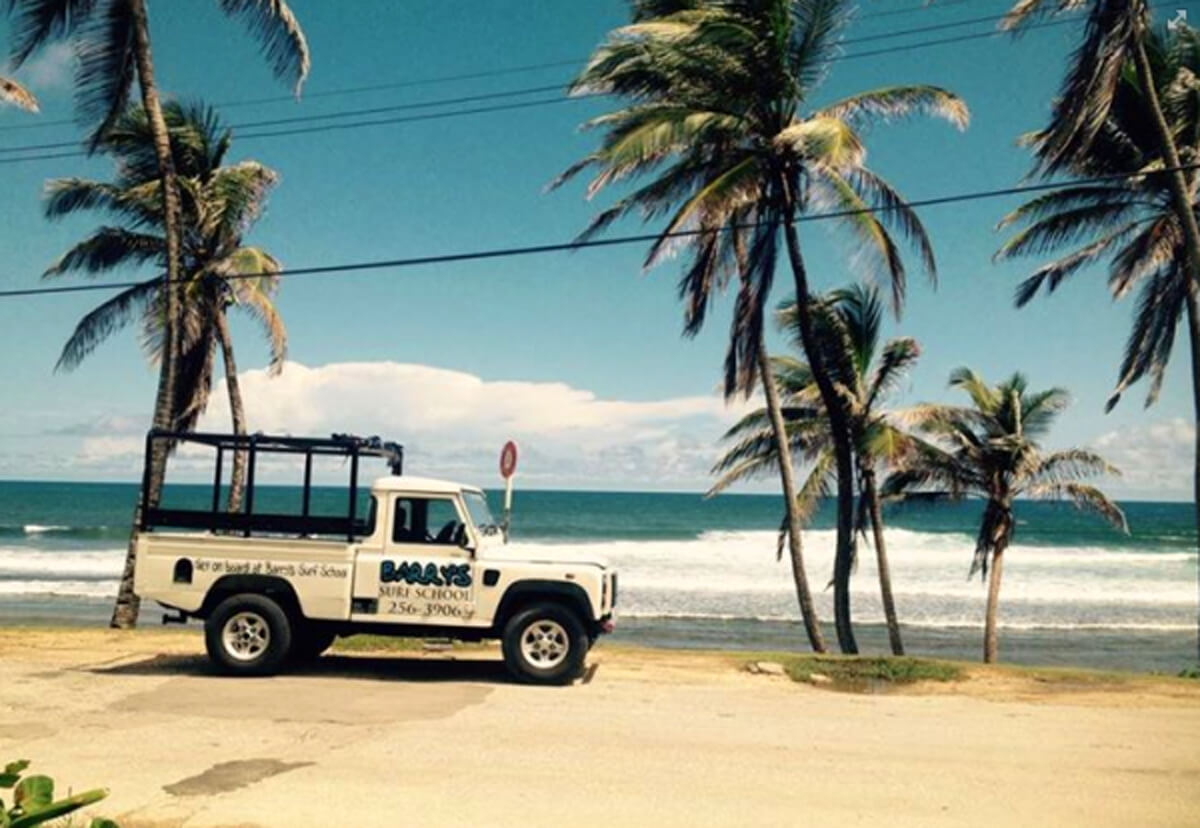 Learning to surf is practically a rite of passage for island frequenters and water fanatics everywhere, and for lessons in Barbados, I recommend checking out Barry's Surf School - surf-barbados.com. Barry Banfield, a champion surfer and native Barbadian, and his wife, Christie, operate out of their surf shack on Dover Beach, but he and his team will take you to the day's best breaks so you get the most out of your lesson. It had been several years since my last try, but Cole and I had the time of our lives brushing up on our skills with Barry and his guys during a recent visit to the island.

The day started with Christie at the shack, who checked us in and set us up with our boards. We then met Barry and two of his instructors, Jordan and Matt. Barbadians are known for how friendly and easy-going they are, and that holds more than true for the members of Barry's team. They have a love for life, the sport and for their students. After our meet and greet and a quick run-down of how the lesson would go, we and a family of six–none of whom had surfed before–piled into one of the Land Rovers and took off for Freights Bay.

I asked Barry on the drive about how he started his school, and he said that it came from his father's words to "do what you love and you will never work a day in your life". He went on to talk about his team and informed us all that Matt and Jordan are currently some of the island's top surfers – we were totally in the hands of professionals.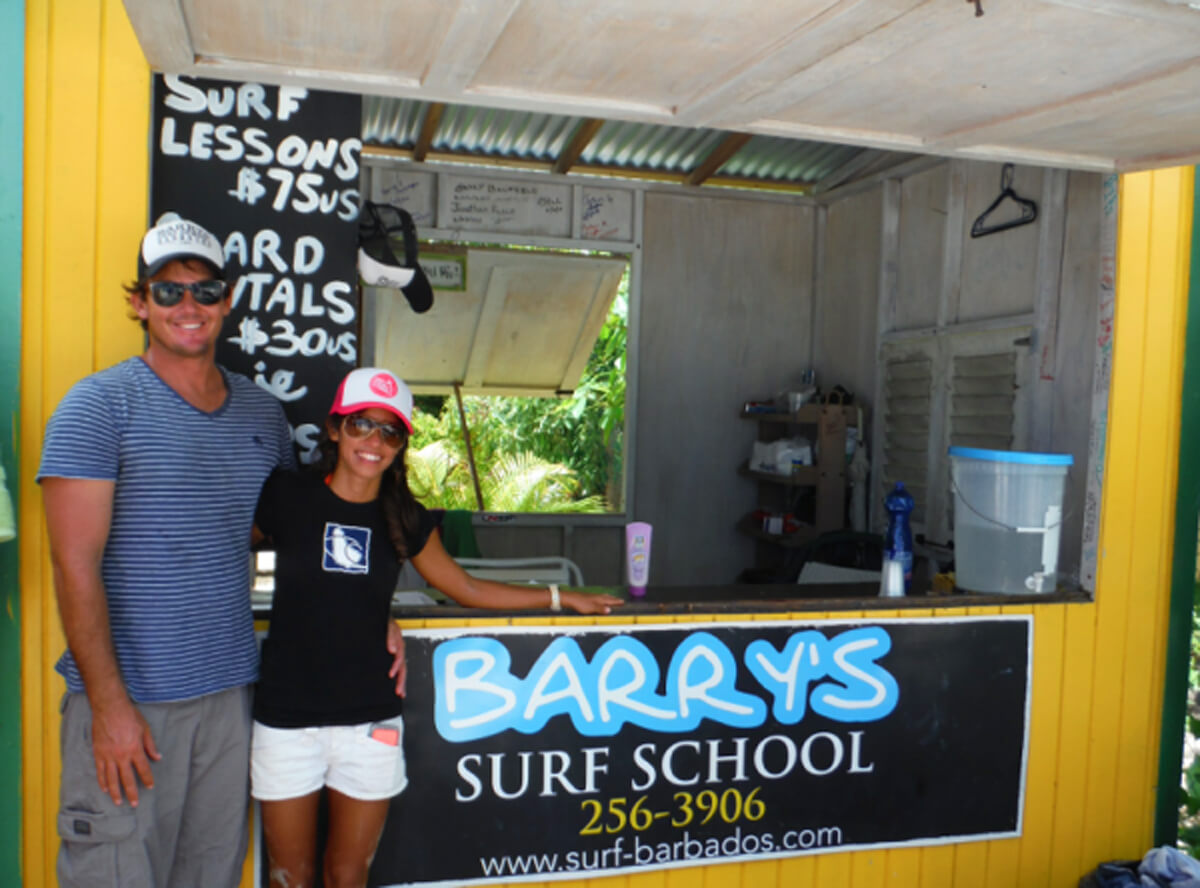 When we reached the Bay, Barry went over some basic surfing instructions and had us practice the mechanics of standing on the board while still on land. Things like this can drag on for a while, but not with Barry! Within minutes, all eight of us were hitting the water and getting personal attention from the guys. I hung back just a bit to watch the family's first go and was amazed to see that with specific instructions from Jordan, Matt, and Barry, all four kids stood on their first tries! Their mom and dad took an extra try or two, but even they were up on the boards sooner than I had seen anyone make it on a first day of surfing.

I finally got out to the waves myself and couldn't believe how rusty I was at first - my balance was lacking. Cole on the other hand was straight up owning the water. Matt came over and gave him tips on how to adjust his feet and weight, and even with the smallest of instructions, I could tell a difference in Cole's surfing from that point on. Matt worked on me, too, not a hopeless case quite yet. Pretty soon, we were all doing our own thing and working our way up to bigger waves. By the time I started feeling like a pro–well, a pro compared to where I used to be–the two-hour session was up and it was time to head back.

Once we returned to Dover Beach, Cole and I opted to grab a quick bite in St. Lawrence Gap before hitting the water again. The boards were ours for the whole day, so we stayed out as long as the waves were good. Both of us were happily exhausted by the end of it. I highly recommend checking these guys out at www.surf-barbados.com, or give them a call at (246) 256-3906.